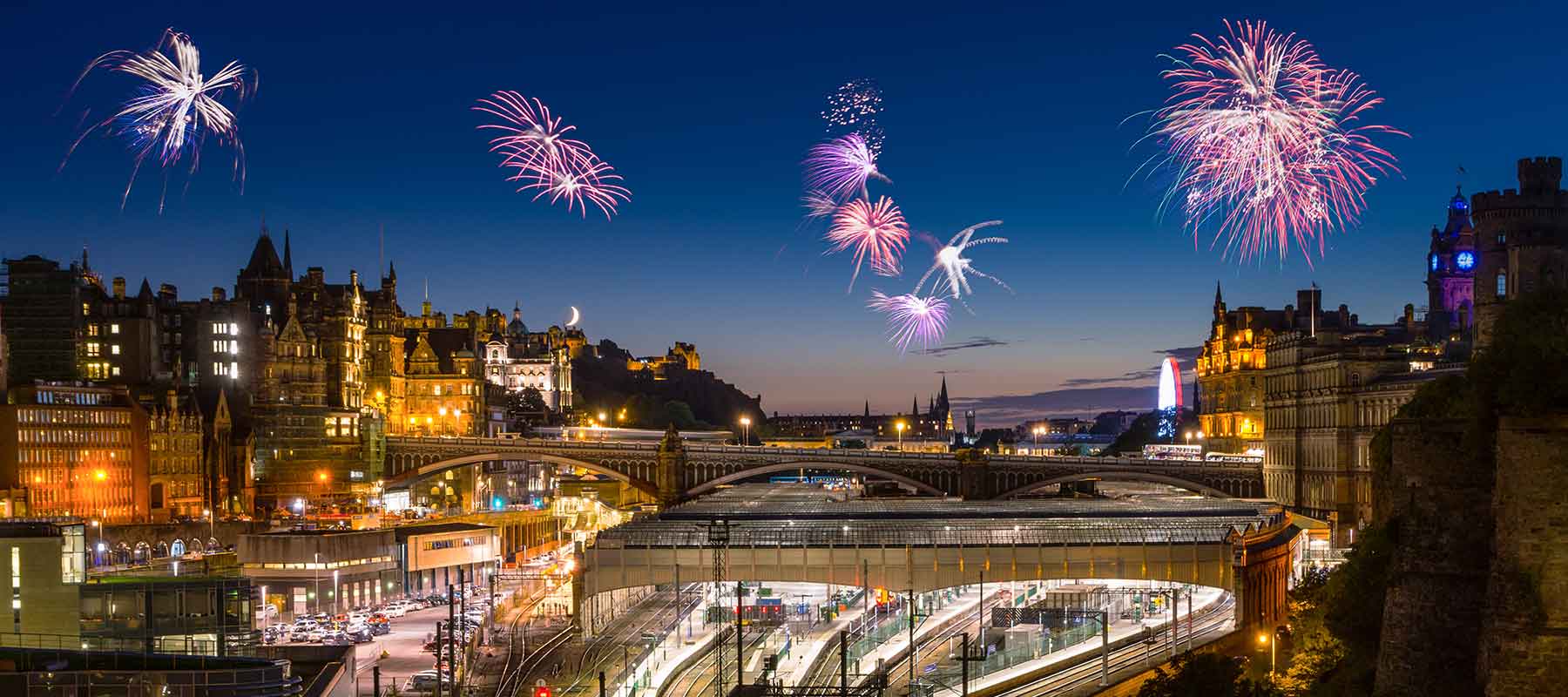 Hogmanay Celebration
I always spend the New Year at home. The closest thing I do to celebrating a New Year is attend an office party. This year I decided to step out of my comfort zone and surprise myself. My twin brother Alex and our friends travel to Edinburgh (Scotland) every year to join in on the festivities of Hogmanay Celebration. Last year, I decided to tag along. Starting on 30th December, the days that followed were spent in a whirlwind of activities.
Fairy lights adorned the trees making the place even more beautiful. Scottish marching bands were part of the parade that was attended by thousands of spectators. The streets were buzzing with energy as we all walked with torchlights in our hands. According to ancient Pagan beliefs, fire is supposed to ward off evil spirits. So along with welcoming the New Year, all of us were wishing the evil away as well. All of us linked arms and carried out the tradition of singing Robert Burns' Auld Lang Syne. It was a wonderful expression of camaraderie as people from different parts of the planet came together to celebrate.
A beautiful combination of events that's a treat to all our senses, that's what the festival offered. Lights, music, food and so much more. Alex had always babbled about how awesome their concerts are. To witness something as grand as the Concert in the Gardens was an amazing experience. Along with that, the Candlelit Concert, the street party and the giant Ferris wheel gave off a carnival-like vibe that made the ambience all the more merrier. We also indulged in some traditional dishes of Scotland like Haggis, Venison pie and Rumbledethumps. The best part was all the crazy glittering fireworks that went off at midnight.
To start the New Year with a bang, we all jumped into the freezing waters of River Forth. With the number of people getting in the water with us, I felt a sense of accomplishment way more than I felt the biting cold. A bowl of hot porridge was waiting for us when we stepped out of the water.
I've been to many street parties before but the Edinburgh's Hogmanay takes the cake. My decision to join them at the last minute was impulsive and I was certain that I'll have to pay a hefty price for the flight tickets. That's when LookUpFare came to my rescue. Not only did I get my tickets at a low price, I also got them on the same day as my travel mates'. It was the first time that I used their services and since then, they've been my 'go to' travel portal.