SouthWest Airlines Flight Deals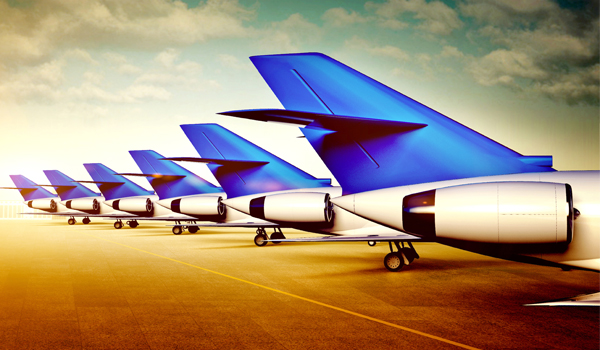 About SouthWest Airlines (WN) Flights
Southwest Airlines (WN) is a major American air carrier company and the largest low-cost air carriers in the world headquartered in Dallas, Texas.
Founded on March 16, 1967, Southwest Airlines flights commenced operations on June 18, 1971. The airline was established by Herb Kelleher and adopted its current name in 1971 only. WN presently employs more than 52,000 employees and operates near about 4,000 departures per day during the peak travel season. As of 2014, WN carried more number of domestic passengers than other airline in the US.
The airline has used only the palatial Boeing 737s (except for 1979-1987) and today it is the largest operator of Boeing 737 in the world deploying over 700 in service with an average of 6 flights per day.
Connectivity and Fleet Size
You can find Southwest Airlines deals to a total of 98 destinations in the US. The top cities include Chicago-Midway, Baltimore-Washington, Las Vegas, Denver, Dallas (Love Field), Phoenix, Houston (Hobby), Orlando (MCO), Atlanta and Los Angeles (LAX).
Soon, you will find Southwest Airlines tickets to 7 more countries subject to governmental approvals.
WN operates a total of 711 aircrafts –
94 Boeing 737-300
490 Boeing 737-700
127 Boeing 737-800
Services and Amenities
After you make a Southwest Airlines reservation, be ready to brace yourself with some of the best inflight amenities –
Complimentary juices, cold drinks and coffee on all flights.
Packaged snacks on flight segments longer than 2 hours.
Enjoy up to 18 live channels and 75 TV shows on-demand onboard your flight free of charge.
You can relish free content on your device, like flight tracker, shopping, games, and much more the airline offers. You can also surf the web, check your e-mail, or connect to your Facebook friends on the fly, by purchasing full Wi-Fi access for only $8 a day, per device.
The newly designed eco-friendly cabin interiors offers enhanced personal space and maximum comfort.
Savor Southwest The Magazine exploring a wide array of topics like business, technology, personal, culture, health, sports, food and drinks.
Baggage
Checked Baggage Allowance:
2 bags standard, up to 10 bags maximum
Must not exceed 62 inches or 157 centimeters (length + width + height)
Must not exceed 50 pounds or 23 kilograms
Carryon Baggage:
The airline allows 1 carry-on bag and 1 personal item (briefcase, purse, laptop bag) per passenger fee free. Following are the restrictions and limitations for carryon baggage –
50 linear inches (24 x 16 x 10 in) or 127 centimeters (61 x 41 x 28 cm) including wheels and handles
Must fit in the overhead bin or below the seat in front of you.
Personal item must fit under the seat in front of you.
When you make any Southwest Airlines Booking, it is recommended for you to go through the official website once for a comprehensive and detailed understanding of their baggage allowance.