*All fares are quoted in USD.
Book Flights to Abu Dhabi
Uncover the Arabian Allures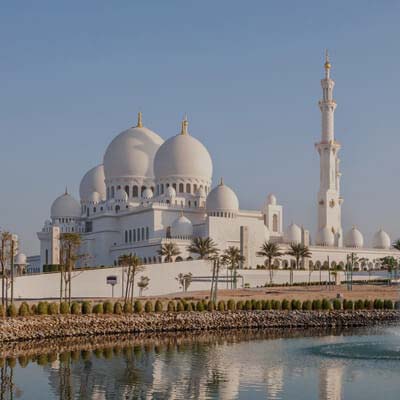 Uncovering Abu Dhabi
The capital city of United Arab Emirates, Abu Dhabi, is a major cultural, commercial and political hub. It is a well-planned city famous for its modern architecture and clean streets. Search our travel portals for cheap flights to Abu Dhabi.
Know more about Abu Dhabi
A glittering city with sky-scrappers, surrounded by coral blue waters; Abu Dhabi is one of the most beautiful places you'll visit in your lifetime. Its proximity to the Persian Gulf has allowed the city to be the perfect place for water sports lovers. Book flight to Abu Dhabi and explore its many facilities where you can engage in a variety of exhilarating activities such as Flyboarding, Surfing, Jetlev Flyer, Wakeboarding and Jet Skiing.
Popular Tourist Attractions
Emirates Palace- It is a 5-star, beachfront, luxury hotel which provides butler service to its clientele. It features around 14 restaurants, a kid's club, cycling trails, adventure and leisurely pools.
Ferrari World Abu Dhabi- It is the world's first and sole Ferrari-branded theme park. It boasts of having the world's fastest roller-coaster, the Formula Rossa. It also boasts of being the largest space frame structure ever built. It spans over a staggering 86,000 square metres of area. Book some awesome flight deals to Abu Dhabi and witness the grandeur of this modern marvel.
Yas Island- It is a man-made island, visited by business travelers and tourists alike. It can be reached by plane, boat or car. Famous for shopping, amusement parks, marinas and water parks, the island is also home to Ferrari world. Since 2009, the Yas Marina Circuit located on the island has hosted the Formula One Etihad Airways Abu Dhabi Grand Prix. This year, it is scheduled to be held from 25th to 27th November. While booking flights to Abu Dhabi, make sure that you book your tickets for this exciting event well-in-advance.
Marina Mall- One of the biggest shopping malls of the city, Marina Mall has many fun features such as a bowling alley, a multiplex, an ice-ring and a 100 metre observatory.
Al Ain Zoo- Located at the foothills of the Jebel Hafeet Mountains. Al Ain Zoo is home to the endangered white lion. Its other residents are gazelle, oryx, antelopes, Arabian leopard and black swan among a host of others.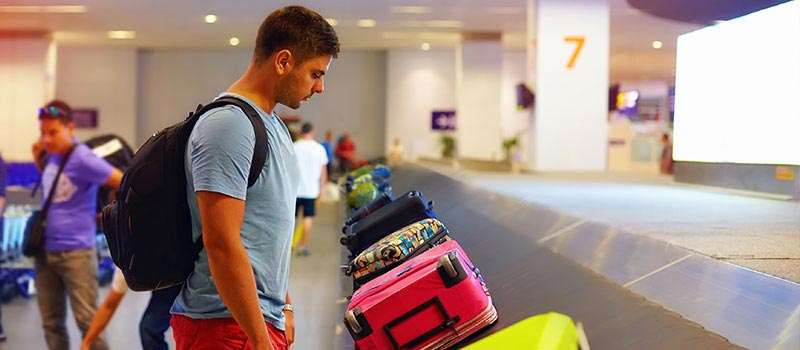 Getting Around in the City
Cab Service
Car Rentals.
Public Bus Service.
Other popular cities to visit
Book flights to Abu Dhabi
Keeping in mind all the different aspects of travel, Lookupfare has come up with different travel deals for your benefit. Some of those are senior travel deals, low cost flights and last minute flight deals to Abu Dhabi. Browse our website and app to find the one which goes best with your travel needs.
A Step towards Memory Capturing Family Vacations