Lookupfare - Garuda Indonesia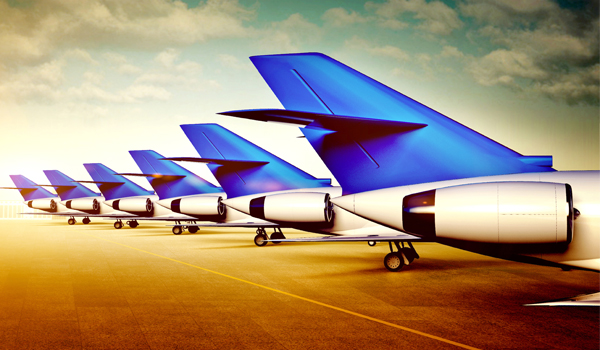 About Garuda Indonesia (GA) Flights
Do you want to avail the opportunity to travel by Garuda Indonesia airlines flights? Well, worry no more, because Garuda Indonesia offers exciting deals and offers so that you can traverse East and Southeast Asia within your budget.
Garuda Indonesia Airlines was founded on January 26th, 1949 as KLM Interinsulair Bedrijf, by flying the first flight from Calcutta (Kolkata) to Rangoon (Yangon) with the use of a DC-3 Dakota aircraft on the same date. It played a prominent role in establishing the national identity of Indonesia during its liberation war by flying diplomats within Indonesian territory and to overseas destinations, chiefly flying Sokarno to the Dutch-Indonesian Round Table Conference. It was nationalized as Garuda Indonesian Airlines in 1950, becoming Indonesia's national carrier since then.
The name Garuda was inspired from a Dutch poem, which Sokarno famously quoted at the Dutch-Indonesian Round Table Conference. According to Hindu mythology, Garuda is considered to be the mount (called Vahan) of Vishnu. The imagery of Garuda appears on Indonesia's state emblem, making it the perfect choice for it to be the country's national airline service, representing Indonesia's rich cultural heritage and hospitality to the world.
Garuda Indonesia airlines tickets are available both for Domestic destinations as well as International routes. It has International connectivity with Europe, Australia and Asia, in the present day. With a penchant for excellent on-board service and hospitality, it seeks to expand its services to more destinations and the Americas. Headquartered at Soekarno-Hatta International Airport, it serves both as the carrier for Domestic destinations within Indonesia as well as International destinations.
Destinations:
Garuda offers a wide number of Domestic and International services for its customers to fly to. During the 1960s and '70s, it used to have a huge share in the International airline market, flying to all Major American, European and Asian cities. However, most of its International services were discontinued in the 1990s partly because the Asian financial crisis had hit it hard and partly due to a number of accidents that had beset its flights and which largely contributed to its cutting down on the number of International flights it had undertook. However, under the Quantum Leap program that has been underway since 2009, it seeks to reclaim and restart most of its suspended International services. The first flight to Bombay (Mumbai) took place in December, 2016 and the airliner seeks to expand its International services in 2017.
At present, it offers Domestic services to major Indonesian cities such as Jakarta, Yogyakarta, Ambon, Banda Aceh, Bandung, Ende, Batam, Denpasar and many more. It also offers a number of International services to Singapore, Bangkok (Suvarnabhumi), Beijing, Guangzhou, Hong Kong, Jeddah, Kuala Lumpur, London (Heathrow), Medina, Melbourne, Osaka, Perth, Sydney and Tokyo (Haneda and Narita). Certain International destinations have been earmarked for inclusion within the ambit of its International service, including Chengdu (China). In this manner, a number of International Garuda Indonesia airline bookings are available for destinations within Southeast Asia, East Asia and Australia as well as some flights to Saudi Arabia.
Fleet and its Composition:
Presently, Garuda possesses an immense fleet of a hundred and forty seven aircraft that it utilizes for a wide amount of Domestic and International services. With a modest start by flying a Douglas DC-3 Dakota aircraft on its first flight, today it can proudly boast of possessing some of the most modern aircraft under its wing. With a bid to expand and re-commence services to various International destinations, it has placed orders for a large number of new aircraft, expanding it and also replacing aircraft that have been or would be retired, providing more safety and comfort for passengers.
As of September, 2016, the fleet is currently composed of:
15 ATR 72-600s, with a capacity for 70 passengers,
17 Airbus A320-300s, with a capacity for a maximum of 460 passengers,
74 Boeing 737-800s, with a passenger capacity of 162 each,
2, Boeing 747-400s, with a capacity for 457 passengers,
6 Boeing 777-300ERs, with a maximum capacity for 393 passengers, and
18 Bombardier CRJ1000 NextGens, with a capacity for 96 passengers.
In addition to the existing aircrafts, the airliner has placed orders for more, chiefly new aircraft, amounting to a total of 79. These include:
15 ATR 72-600s,
14 Airbus A330-900neos, and
50 Boeing 737 MAX 8s.
Services and Amenities
With Garuda Indonesia airlines reservations, always expect the best. With a whooping five star Rating awarded by the International airline reviewer Skytrax, it proudly boasts of combing the best of Indonesian hospitality with the in-flight experience it offers to passengers. In fact, it caters to all the needs of passenger's right from the moment they book their flights to the moment they disembark, allowing passengers to be at ease and stress-free. In an era of low cost airline tickets, it offers a wide number of services from booking to in-flight amenities.
Passengers can book their flights either from the ticket counter at its main hub, Soekarno-Hatta International Airport, or book tickets online or by using a dedicated Smartphone application offered by the airliner. Tickets can also be purchased from its main hub a few hours before the flight's departure.
Once inside the flight, passengers are warmly treated to a host of in-flight amenities that have earned it a huge respect within the airline industry as far as mixing traditional hospitality and modern technology successfully are concerned. It has been a pioneer in serving its customers world-class services while remaining true to Indonesian culture. This has become more pronounced when the airliner had undertaken a major overhaul regarding its corporate presence and identity in 2009. In this way, it continues to be flag bearer of Indonesia anywhere in the world.
In flight amnesties are in plenty and they have been discussed below:
All passengers are eligible to enjoy in flight Wi-Fi connectivity, regardless of any class they might be traveling, on both Domestic and International flights. While this service is free, it might be charged if a person is travelling on the Business class – dubbed as the "Executive" class.
The Executive Class, the Business class equivalent within Garuda, is available on all aircraft, except on the ATR 72-800s, Bombardier CRJ100S and the older A330-3000 models. On the new Boeing 777-300ERs the executive class has been refurbished with flat-bed seats, accompanied by a 15" screen, USB ports, an in-seat laptop power supply and a personal reading light, with turndown service as a complimentary service. Passengers traveling via Executive class also avail the opportunity to order a wide variety of cuisines, ranging from traditional Indonesian cuisine to International delicacies.
The economy class is available on every aircraft within the fleet. Passengers traveling via the economy class receive a large number of in-flight amnesties. They include a backseat 9 inch screens, with some flights having an 11.1" touch screen to provide in-flight entertainment
As far as in-flight entertainment is concerned, it is rather extensive in its aspects. Along with newspapers and magazines, passengers have access to audio and video-on-demand, ensuring that the flight does not become a boring affair!
Immigration on Board (IoB) is a recent service that has been introduced on flights that involve an International route terminating in Indonesia. This service provides more convenience for customers by letting them complete their immigration formalities (as stipulated by Indonesia's Directorate-General of Immigration) while still being on board the plane, reducing the hassle in the travel to Indonesia to a significant extent.
Baggage Allowance
Normally, when flying on a Garuda Indonesia airlines flight, the maximum weight limit for checked luggage should not exceed 32 kilograms. In international flights, however, the maximum limit placed on the weight of checked luggage vary between 30 and 50 kilograms, reflecting the various rules and regulations of International travel that have been imposed within the context of various territories' laws and regulations regarding air travel. Special exceptions exist for passengers going on the Hajj pilgrimage, occupying once in a year. For travelers originating from the United States, their checked luggage may not exceed 62" on any three dimensional measure and nor should it exceed more than 32 kilograms of luggage. As with every kind of airline, carryon luggage is allowed for all passengers but they need to follow certain regulations so that other passengers are not inconvenienced or their safety compromised. These rules include the size not exceeding 115 cubic centimeters and not weighing more than seven kilograms.
So what are you waiting for? Plan your trip today and make your dreams come true by availing cheap flight bookings during your travel. At Lookupfare, we bring the most exciting deals and fares that would enable you to travel on a budget. However, if you wish to avail yourself with exciting Garuda Indonesia airlines deals, be sure to head on to their website and get better acquainted with their policies and regulations as well as catch exciting offers and discounts on the occasion of the New Year, making your trip easier and spent in harmony and comfort to anywhere in the world, wherever your fancy wants you to go!