*All fares are quoted in USD.
Book Flights to Quebec
The Little Canadian French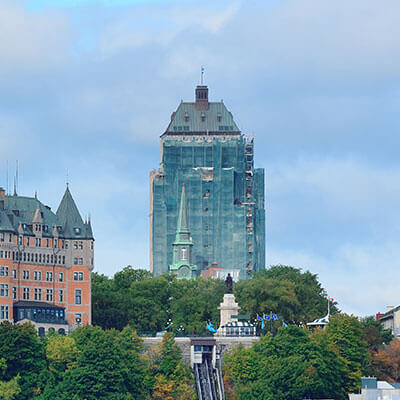 Uncovering Quebec
A gorgeous city with a superb blend of liveliness, sophistication, and great history- soaking Rustic Township is an excellent tourist stopover to make some happy memories with near & dear ones.
Know more about Quebec
A beautiful "French-speaking" city in North America, Quebec is protected with 328 feet of cliffs and by the edges of two rivers, where Saint Lawrence River narrows the cliff-lined gap. It is called as "The Beautiful hill top province" owing to its eternal elegance, lush rolling hills, and colorful Victorian facades. Romantic bistros, narrow lanes with ancient buildings and confined fortifications designate this lovely city as "UNESCO World Heritage Site." Holidaymakers booking cheap flights to Quebec will find the city to be almost entirely French in spirit, culture, and language.
Popular Tourist Attractions
Citadelle of Quebec – Lovingly known as La Citadelle, is a bustling military installation and official dwelling of both the Canadian Monarch and the Governor General of Canada. It is situated above Cap Diamant, adjoining the Plains of Abraham in Quebec.
Montmorency Falls- It is a cascading waterfall in Quebec City and is one and half time higher than Niagara Falls. When you book low-cost flights to Quebec online with Lookupfare, make sure you don't miss the opportunity to visit this beautiful falls and enjoy the breathtaking panoramas.
Plains of Abraham- Located within the historical region of The Battlefields Park in Quebec City. Hop on your last minute flights to Quebec City and discover the Plains of Abraham, a stunning urban park in the heart of the city, which tempts the visitors to visit this beautiful region again and again.
Old Quebec – Welcome to Old Quebec, a UNESCO World Heritage treasure, is alive with history. The little shops, restaurants, and the scenery is something right out of a European village where most of the building have converted from the historical structures and historical buffs absolutely will love it.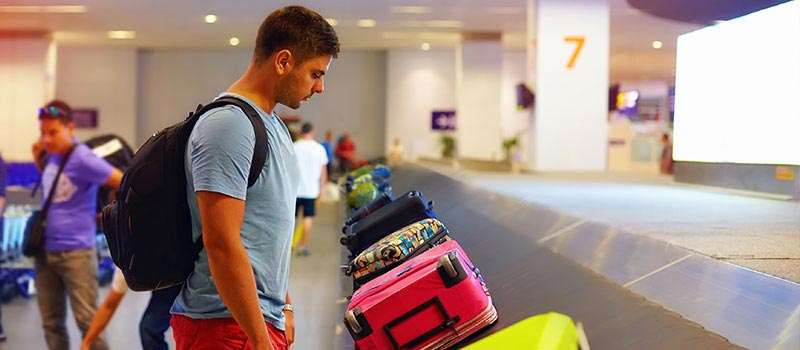 Getting Around in the City
Ferry
Limousine Rentals
Taxi Boat
Car Rentals
Motorcycle
Other Popular Cities to Visit
Saskatoon
Inuvik
Stewart
Owensound
Sydney
Book Flights to Quebec
Quebec City was the first remarkable settlement in Canada and is larger in size than the country's near Alaska. For those holidaymakers in search of a little France ambiance in North America, book cheap airline tickets to Quebec City and break in the traditional, yet the sophisticated capital city of Quebec. It is a top tourist destination, year-round offering sports, outdoor restoration, colorful festivals and major events 12 months a year. When looking for plane tickets to Quebec, the ease, and convenience of using Lookupfare.com simply can't be beaten.
A Step towards Memory Capturing Family Vacations