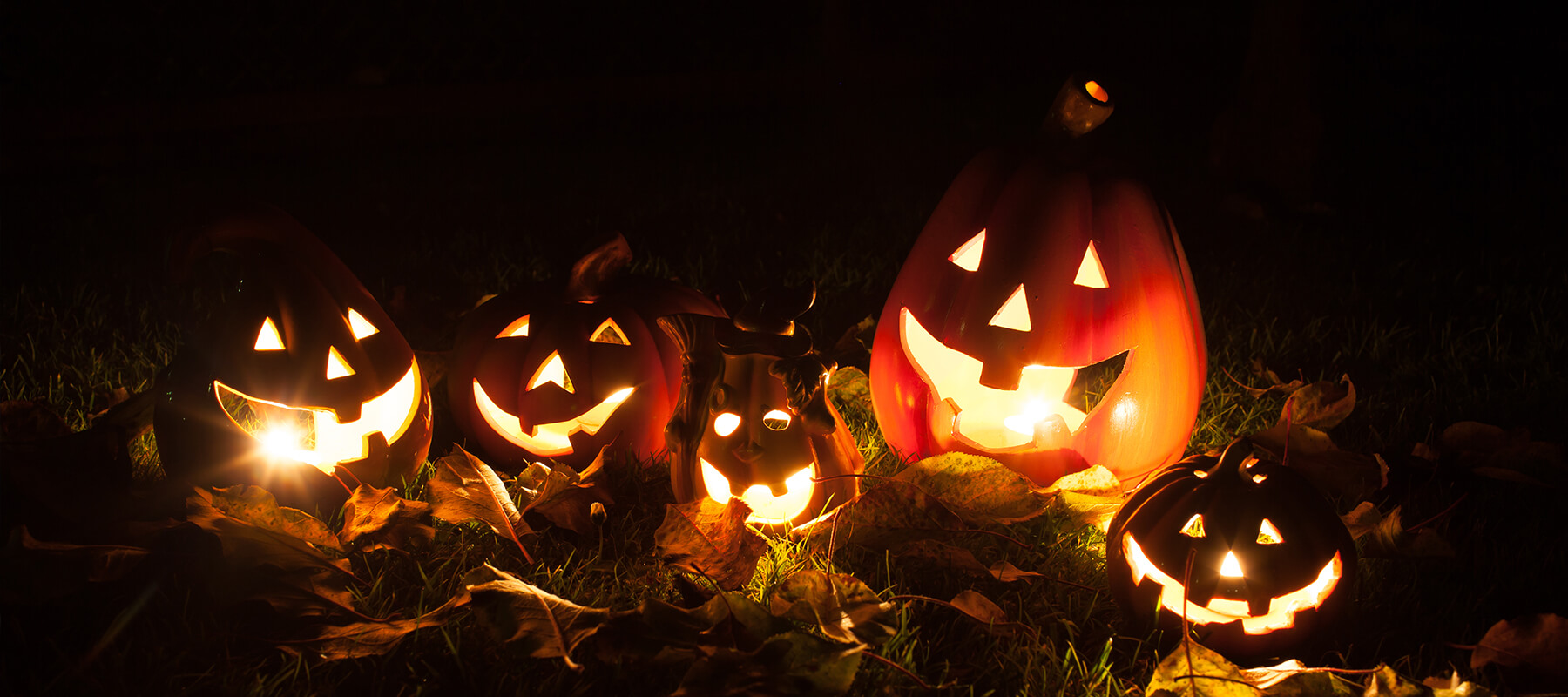 Halloween- A Glimpse of the Other World
Celebrated at the end of the fall season, Halloween is one of the most popular days of the year. Held on October 31st, schools will be closed from Halloween to November 4th for the mid-term break. Eagerly awaited by kids and adults alike, this festive season is marked by trick-or-treating, delicious candy, spooky decorations and costume parties.
Having its roots in the ancient Celtic festival of Samhain, Halloween marks the end of the harvest season and the beginning of winter. The Celtics believed that the transition between the seasons created a rip in the screen that stands between the spirit world and the human realm. They also believed that this made it easy for the restless souls to come-over and roam around amongst us. As a means of protection, they lit bonfires and dressed-up in costumes to confuse and ward off any ghosts that they may encounter. Though based on a superstition, the tradition of getting dressed up in costumes is followed to this day; to the delight of many.
Trick or treat is an integral part of Halloween. There's something very endearing about watching kids get dressed-up while they go from house to house asking for candy. Little ghosts, witches, celebrities, cartoon characters, and astronauts run around their neighborhoods is a manifestation of the festive mood which can be seen in everyone. Make sure to keep a giant bowl of sweets by the door so that no kid returns from your home empty-handed. Another fun part of trick or treating is when you get an opportunity to try and scare kids knocking on your door. You can greet them in a scary costume or wait for them on your porch, pretending to be a scarecrow or a zombie and scream when they are close by.
An important Halloween tradition is families visiting a pumpkin patch to make jack-o-lanterns. Initially, jack-o-lanterns were carved in a way to look scary. Though some people still do this, many opt to go for other shapes and motifs which showcases their carving talents. It has become a medium of expressing their artistic side during Halloween. These design ideas may be related to the latest trends or characters from Disney, Harry Potter of Star Wars. Make sure that the pumpkin you choose doesn't have any wrinkles, soft spots or open cuts. Look for a green stem which is attached properly to the pumpkin.
One of the most fun aspects of Halloween is putting up decorations. Whether you choose to buy your decorations or get creative with some DIY ideas, here are some popular themes you may consider:
A Graveyard- Turn your front-yard into a graveyard with headstones, skeletons, corpses with half a body emerging from the ground or ghosts sitting on the graves. Covering everything with a blanket of fog by using a smoke machine, will give it a horror-movie feel.
Zombie Apocalypse- Use mannequins to make your own zombies or buy a few from the prop-store. You can also find some fake dismembered limbs and litter them around the yard or house with fake blood dripping, to make them look more realistic.
Dracula- This one's a classic and it never gets old. Whether you choose the outdoors or indoors for this deco theme, it always turns out great. All you need to get are a few coffins; replicas of vampires; plastic or rubber bats; fake sharp teeth; fake blood and proper-lighting to complement the whole set-up.
Witches- Broom-riding witches, fake black cats, crystal bowls, bats, pointy hats, unruly wigs on the dummies; all help to make this a popular theme year after year.
A Halloween costume party is something that we all look forward to. Dressing up as vampires, witches, ghosts, frankenstein, zombies, historical figures, celebrities and a number of other personalities with a slight touch of the scare-factor, help the guests attract attention. And now party is complete with a few games to entertain your guests. You can try 'Halloween Movies Trivia', 'Halloween Jinx', 'Halloween Feel Box', 'Halloween Camera Scavenger Hunt' and 'How Many Halloween Candies Guessing Game.' Great music is important for any party to be fun and memorable. A few Halloween themed songs you can add to your playlist are 'Thriller' by Michael Jackson, 'Ghostbusters' by Ray Parker Jr., 'Deal With the Devil' by Pop Evil, 'Werewolves of London' by Warren Zevon, 'Superstition' by Stevie Wonder, 'Highway to Hell' by AC/DC, 'This is Halloween' by Danny Elfman and 'Everybody' by Backstreet Boys. Though there are a number of other songs to play, these are great for you to break a few moves on the dance floor.
A part of the decoration is the food served at the party. Some ideas you can use this year include:
Pasta: Served in the shape of a brain with ketchup all over it, making it look more realistic.
Biscotti: These can be adorned with different colored icings to make them look like dismembered fingers and toes, intestines or bones.
Macaroons: You can make white ones and turn them into little ghouls.
Punch: Add some red food color to the punchbowl to make it look like blood.
A Halloween carnival is one of the most fun places a person can be. Spend a fun day with family and friends playing carnival games such as ring toss, balloon pop and bounce a ball. You can also take a fun hayride through a haunted house. Kids can participate in apple-bobbing contests. Food enthusiasts can take part in various eating contests featuring pumpkin pies, hotdogs and donuts. A highlight of the autumn season, Halloween gives us a break from our hectic life and strengthens our bond with our loved ones.