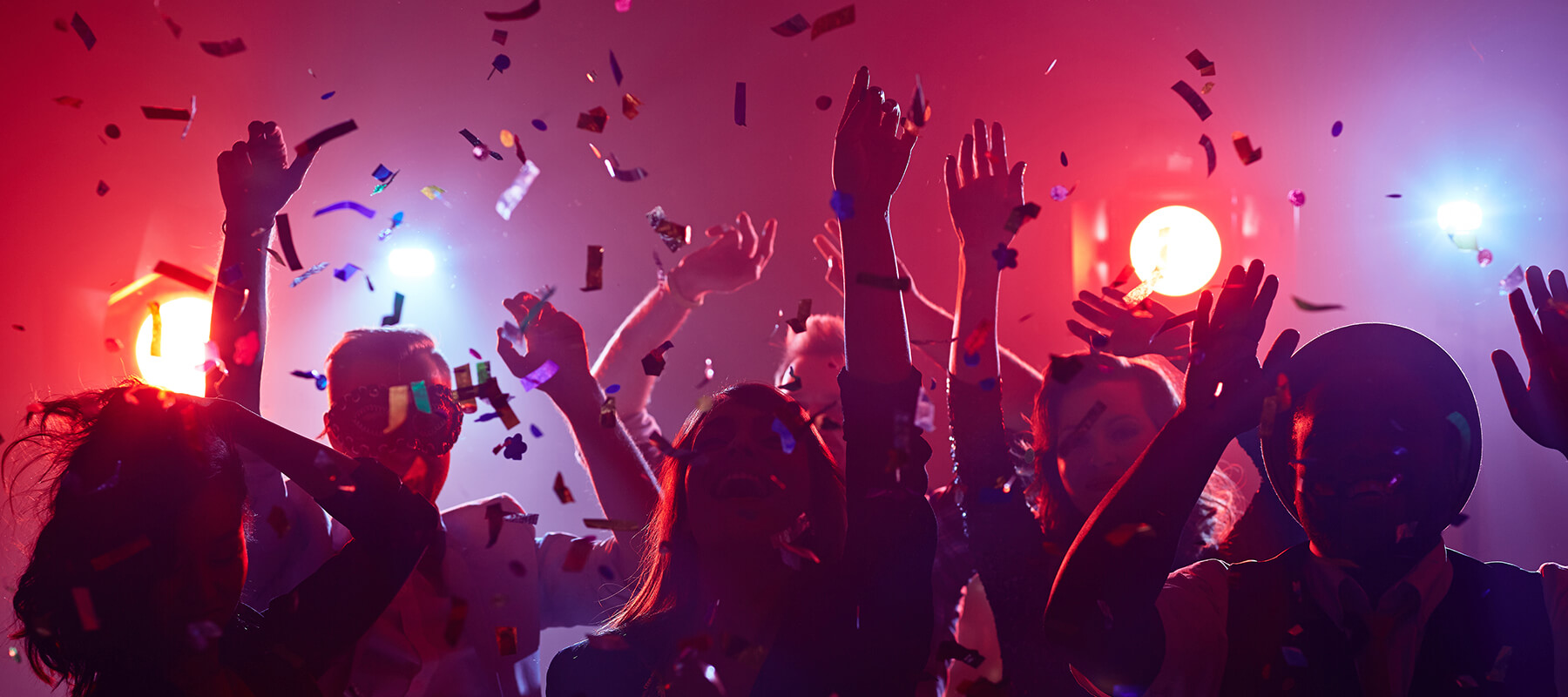 Christmas Celebrations & Traditions around the World
One of the most widely celebrated festivals in the world, Christmas is a time for excitement, peace, spending time with loved ones, joy and merriment. It conveys a message of love and charity, promoting a sense of hope among the general population. It is something that brings people together in a way which is rarely seen during other celebrations.
To commemorate the birth of 'The Savior' Jesus Christ, people of most countries celebrate Christmas on the 25th of December, though most of the festivities take place on the eve of Christmas. The morning of Christmas Day is reserved for the ritual of gift-opening, which is probably the favorite part of the festival amongst many. Other than the gifts placed under the Christmas tree, some of the gifts are put in the red fluffy stockings hung-up on the mantel. For kids, the prospect of a jolly old grandfatherly figure- Santa Claus, bringing them gifts, makes them look forward to this festival since months before its arrival. Another part of this tradition is going to meet 'Santa Claus' at different malls or town squares and whispering in Santa Claus's ear about their expectations for Christmas morning. A few European countries and communities celebrate it on the 7th of January. This is done mostly by members of the Orthodox Church.
The festivities begin well before Christmas Day when people start putting up the decorations. Whether store bought or DIYs, there are some great ideas for Christmas decorations out there. Here are some you can try-
For Outdoors-
Adorn your house and the yard with different colored tiny lights- on the roof, the porch, trees and shrubs. Basically everywhere you deem fit. If you want to keep it low-key, you can simple put-up a few lanterns on the front porch steps.
The lucky ones who get snow during Christmas have the resources to build 'Frosty the Snowman' in their front or backyard and adorn it with fairy-lights.
If you live in a place where it doesn't snow then you can have a party in your backyard or front lawn. Create an enchanting ambience by hanging string-lights with mesmerizing yellow bulbs. You can also fill-up mason-jars with fairy-lights and place them randomly around the ground or on picnic tables giving a magical glow to the whole place.
For Indoors-
Get some fun multi-colored LED balloons and attach them to the ceiling.
Light up white, green and red block candles to create a bewitching ambience. Place a few of them around the room.
Make pretty flowers out of old newspapers and magazines. Be careful with their placement if you decide to light candles as well.
Hang-up wreaths and mistletoes on the doors and ceilings.
Fill-up mason jars with fairy lights and use them as center-pieces at dinner-tables or place them on coffee tables and side-tables.
Gingerbread house.
Plastic Candy Canes.
To avoid the last-minute rush associated with the festival, make sure that you stock-up on the decorations and gifts well-in-advance. Christmas is celebrated at so many places that the outdoor decorations make the whole planet light up and this spectacular phenomenon can be seen from space. There are some stunning photographs of our planet taken during Christmas which you can check-out online.
A big part of Christmas decorations and overall celebration is sprucing-up the Christmas tree. With much enthusiasm and gusto, the tree is adorned with fancy ornaments such as shiny baubles, tiny cardboard cutouts of Santa Claus & snowmen, glitter twigs branch, little figurines of angels and the 'Three Wise Men' and silly string to make it look snow-covered. A glittery silver star or an angel figurine can be used as a tree topper. It is a great family tradition observed by all and helps in strengthening their bond.
In order to be able to put-up and decorate a Christmas tree, the first thing you need to do is get one. This process involves going to the store or a nearby wooded area (where it's feasible) and picking out that perfect tree to be put in your living-room corner. The tree selected for this special purpose is usually an evergreen one such as Pine, Spruce and Fir. Other than at families' living-rooms, trees are put up in town squares, hospitals, shops and other places of business. Some of these 'community Christmas Trees' are extremely popular and are admired by millions of people. If you ever opt to travel during Christmas, you can witness the grandeur of the ginormous Christmas Trees put-up at Central Park, Rockefeller Centre and Times Square in Ney York and Trafalgar Square situated in Central London. Caroling groups can be seen going door-to-door singing and spreading out some Christmas Joy. Some people also donate some funds to these carolers which eventually goes into charity. These groups perform and encourage people to join them at the places where the community Christmas Trees are put-up.
One of the things a person looks forward to during Christmas is the Christmas party. The food, the music, the company- all of these things are important to make a Christmas party memorable. Though there are a number of new Christmas hits coming up every year, you can never go wrong with the classics. Entertain your guests with evergreen hits such as 'Have Yourself a Merry Little Christmas', 'Santa Claus is Coming to Town', 'Jingle Bell Rock', 'White Christmas', 'Feliz Navidad', 'Mary's Boy Child', 'Last Christmas', 'Rudolph the Red Nosed Reindeer', 'Jingle Bells' and 'Silent Night'.
To prep for the party make the house smell nice and Christmassy with store-bought or homemade potpourri containing pine cones, dries rose petals, dried pine leaves. Gather around the piano to accompany the family pianist or indulge in a little karaoke with your near and dear ones.
One of the things that makes a party successful is the food you offer your guests. Most of you might have family recipes handed down over generations. For those who want to try out something now, there are many easy to cook recipes you'll find online. Here are some dishes you may consider for this year's party-
Pineapple- studded ham.
A Bowl of Cioppino with baked clams.
Stuffing with Bacon.
Creamed Spinach.
Hash Brown Casserole.
Panettone French toast Bake.
Candy Cane Cookies.
Homemade Cannoli.
Strawberry Santas.