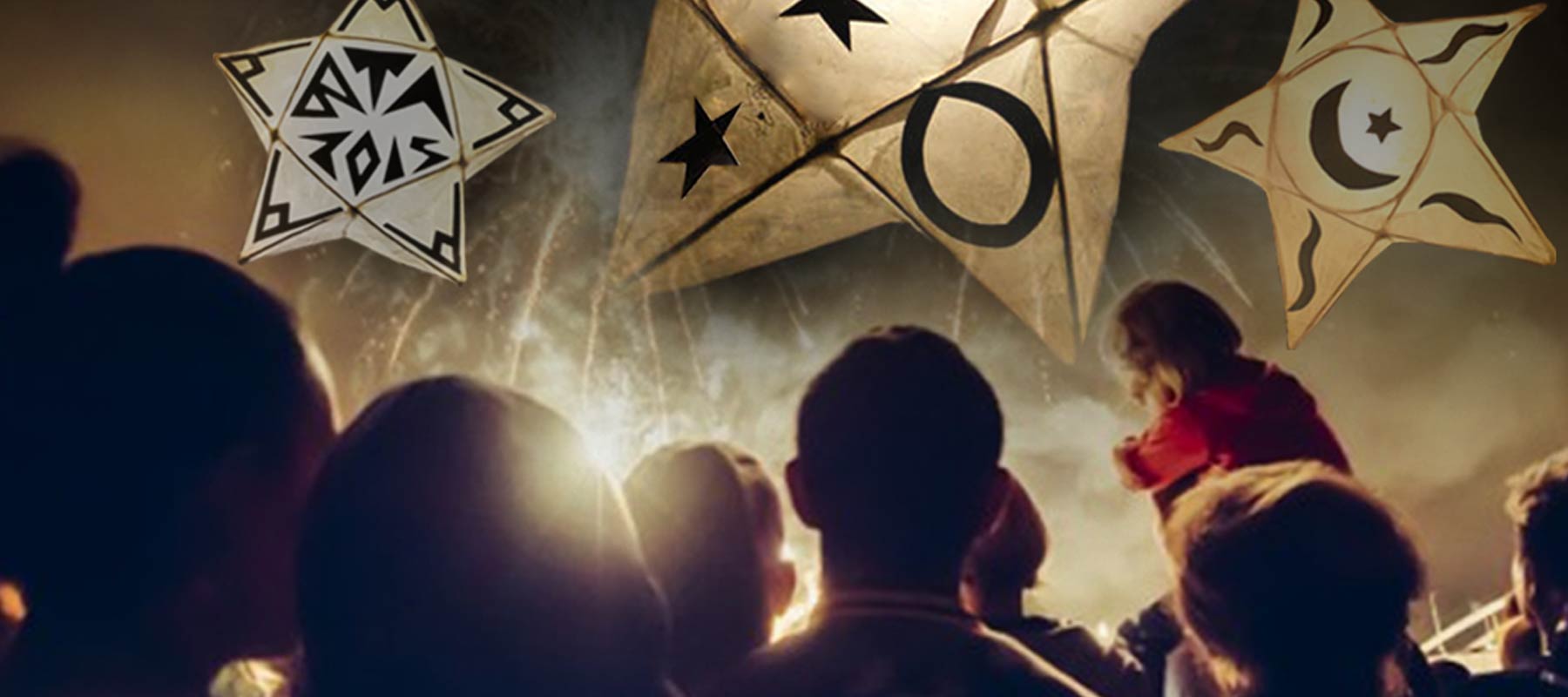 Burning the Clocks
Burning the Clocks is an annual community event in Brighton celebrated on the longest night (or shortest day) of the year. Observed on the winter solstice, the event brings magic on the streets with its grand display of vibrant procession costumes and fireworks based on a different theme every year.
Held on December 21st every year, the residents create lanterns from all types of paper, willow, and bamboo. Workshops are organized for the festival-goers on how to make lanterns, which later are set aflame in a bonfire post the event. The fire show and the procession are accompanied by live music.
Created in 1994, the stream of glowing lanterns attracts over 2,000 participants each year and more than 20,000 spectators. This popular event grabs the spotlight from the commercial dimensions of Christmas to the darkest winter nights.
The theme set for this year is Nonsense, and the artists, families, and communities are expected to showcase some beautiful creations of lanterns for the event. Visitors interested in participating in the parade can purchase a lantern making kit for £25-£28, that contains all the necessary materials for making a lantern.
On December 21st, the show is expected to kick-off at 6.30 pm on the New Road and reach Madeira Drive around 7.15 pm. The parade will pass through East Street, North Street and Ship Street before making its way to the seafront and Madeira Drive where the lanterns will be passed on a bonfire and the fire show will begin. The event is expected to end by 8 pm.
For the attendees wishing to carry- on longer can join the after party on marine parade at patterns and enjoy the DJs and live bands.
Book with LookUpFare and make your Brighton trip sweeter. Grab low-cost flight deals with the most popular airlines and savor the best of the in-flight amenities and services. Find numerous exclusive offers such as one way travel, round trip travel, last minute flights etc.