*All fares are quoted in USD.
Book Flights to Melbourne
The Cultural Haven of Australia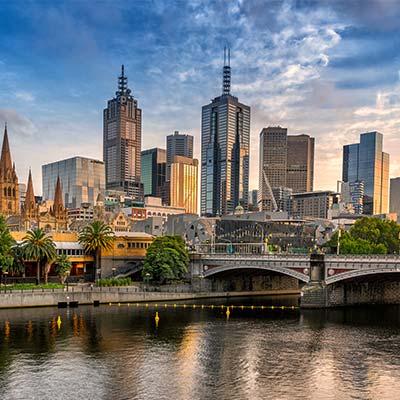 Uncovering Melbourne
Melbourne is a true multi-national city. Its populous speaks in over a 100 languages and eats cuisines from all over the world. Despite being a city in Australia, there's a factor of authenticity in all the different cultures Melbourne is home to. Make your travel dreams come true by booking cheap flights to Melbourne and explore the city that has been voted as the "Most Liveable city" on several occasions. Titled as the "Sporting and Cultural capital" of Australia, Melbourne will charm you the way no other city can. To enjoy the most of Melbourne's street art, book a Melbourne street art tour and witness some of the most outrageously brilliant street art on Earth.
Know more about Melbourne
If Melbourne had to be defined in a word, it'd be "cool." We understand that the word cool has become highly overrated but when it comes to this Australian city, it truly is cool.
This artsy city boasts of a tolerant lifestyle and rebellious nature. With New York styled narrow lanes spread over the city like a net, European architecture combined with just the right pinch of high rise buildings, and a world renowned art scene, tourists exploring the city are left mesmerized. The trick to enjoying Melbourne the most is to keep your eyes open at all times. DO NOT BLINK! The reason we are giving you this bizarre tip is because in these narrow laneways lie some of the best street art, cafés, bars, and restaurants. You can easily book a rental car in Melbourne and explore these hidden gems.
Popular Tourist Attractions
Melbourne Cricket Ground - The sporting capital of Australia houses the Melbourne Cricket Ground, a state of the art stadium that is worth a visit. Often described as the beating heart of the city, Melbourne cricket ground is nearly as old as the city itself. Established in 1853, the ground was established less than 20 years after the birth of Melbourne. Travelers can take a tour of this historical stadium or watch a game of Cricket or Australian Rules football. Thought to be the birth place of test cricket, tourists can still enjoy a tour of Melbourne Cricket Ground on non-match days.
National Gallery of Victoria - Located at St Kilda road, National Gallery of Victoria is spellbinding not just in the art displayed but also the architecture and decorative furniture used alongside the exhibits. The city's artsy vibe is amplified inside this art gallery as visitors often feel lost in the amazing exhibitions. When in NGV, do not forget to lie down in the Great Hall and admire the exemplary stained glass ceiling. The Australian art section of NGV is housed in the Ian Potter Center and contains aborigine work as well as the works of famous Australian artists.
Melbourne Zoo - A Zoo that doesn't treat its animals like a zoo, Melbourne Zoo is one of the most animal loving and eco-friendly locations on the planet. The oldest zoo in Australia, it recently became the first carbon neutral zoo and tries its best to simulate the animals' natural habitats. It even allows its inhabitant animals to hide in its respective shelters, if that's what they want to do. We hear the Gorilla is extremely shy! What makes this place a lot more attractive is that it houses the cutest living thing on the planet (yes, cuter than golden retriever pups!) - The Koala. So, hop on a low-cost flight to Melbourne and see the cutest animal on the planet up close.
Federation Square - What village squares used to be for villagers in medieval times, Federation Square is for Melburnians. Filled with a plethora of activities and people, you can hear just about every major language in the world being spoken around you. For tourists and locals alike, Federation Square is etched in the city pages as a place for social gatherings and cultural assimilation. The square hosts performances, events, exhibitions, and tours of the city regularly. Federation square also houses several prominent art galleries as well as cafés. It is truly hard to imagine Melbourne without Federation Square.
St Kilda - To be honest, St Kilda deserves a write-up of its own. St Kilda is a sea lover's wish come true. Vast sandy beaches, panoramic views of the sky, serene water, and a multitude of activities and water sports around - St Kilda will steal your heart. Tired after a whole day of sports, you can jump into the water to let off some steam or just chug beer at one of the niche restaurants around.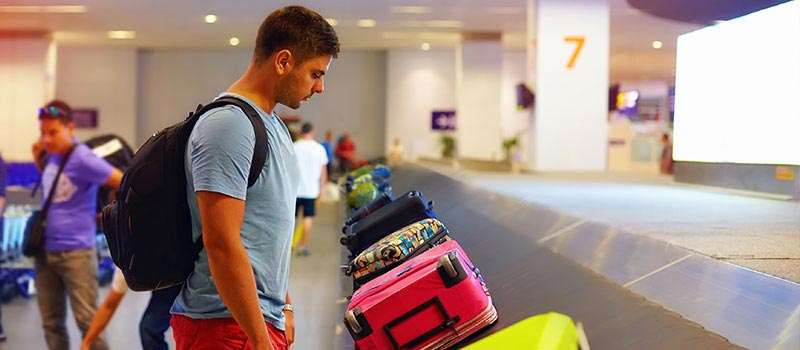 Getting Around in the City
Trams

Trains

Buses

Rental Cars

Cabs
Other Popular Cities to Visit
Canberra

Hobart

Wollongong
Book flights to Melbourne
Melbourne has some of the best food places in the world. With people from countries such as Vietnam, Lebanon, India, and Italy calling the city their home, the food is bound to be an intense experience. When in Melbourne, visitors must try the Melbourne version of the Vietnamese Pho.
Browse our website, find the best deals and book your flight to Melbourne. You can also use Lookupfare to book hotels in Melbourne and rent a car at the best possible price.
A Step towards Memory Capturing Family Vacations