*All fares are quoted in USD.
Book Flights to Florence
The City of Lillies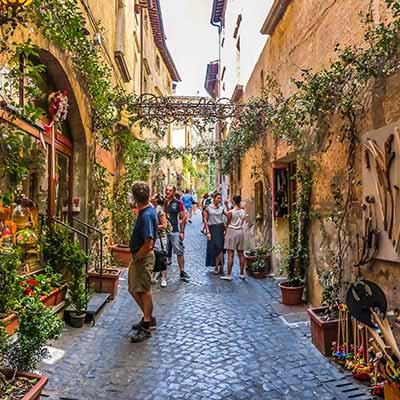 Uncovering Florence
The term Renaissance is derived from a French word and is synonymous to "rebirth". In the history books, the Renaissance period is defined as the period of resurgence of classic forms of art, literature, architecture, philosophy and scientific theories. This period was marked as a bridge between the medieval era and the modern age.
The epicenter of Renaissance era is the Italian city, Florence. Florence as a city attracts tourists from different walks of life. Artists, Architects, Vintage article collectors, archeologists, musicians, poets, authors, scientists, geophysicists, historians, and other professionals have found Florence as the city full of stories and inspirations. It is like the encyclopedia of the time in Europe where the modern era took birth and learned to walk on. Being the city that had geniuses like Leonardo da Vinci, Michelangelo, Dante, Machiavelli, Galileo, Florence is an experience that shall turn your life richer.
No more waiting, my friend, for now this is the time to book your flights to Florence and enjoy your time travel to the era which is the mother of all changes. So plan your itinerary and search for the amazing flight deals to Florence. Rejuvenate your life by weaving a connection back to where the roots of our thoughts and theories are growing deep. It is never too late to have such an experience of lifetime, so book your last minute flights to Florence now!
About Florence
Capital city of Firenze province and Tuscany Region, Florence is beautiful, magnificent and rich in cultural heritage which brought it up on the UNESCO's World Heritage List in 1982. The city owes a lot to the Arno River and its sub-streams of water that has helped the manufacturing and industrial sector of the Florence flourish.
Being surrounded by the hills of Careggi, Fiesole, Settignano, Arcetri, Poggio Imperiale and Bellosguardo (Florence), Florence boasts a rich scenic beauty apart from the wonders of history. This diverse richness of nature and heritage has compelled travelers from all around the world to search for cheap flights to Florence and book the amazing flight deals to Florence.
More useful information about Florence in Bullet Points
Now that you have found the cheap airline tickets to Florence, you should do a bit of research about the city. This is a general rule to get the best out of any trip you are headed to, even if your destination is two hours away from your place and the trip is a casual one, always do your research about your destination prior to your trip.
This shall pre-equip you with facts about the Florence city and also about its culture, and thus would keep you vigilant about the entire trip itinerary. We can help you in your research with the following important information about Florence.
According to the ISTAT 2011, Florence has a population of about 358,079. The demographic studies and data suggest that Florence has an immigrant population of about 20 percent.
One of the world's best travel and lifestyle magazine, Co0ndé Nast Traveler listed Florence as the second best world city in the year 2013.
With €23,265 being the average worker's earning, Florence is Italy's 17th richest city.
Florence Weather
While you are still expanding your research of the city you are about to put your foot on, make sure you get there at the right time. The low cost flights to Florence can take you to the city on schedule only if the weather conditions are in your favor. Florence experiences long hot summer days, where July and August are guilty of hottest days for Florence. Before you scroll onto December or January to check the flight deals to Florence you should know that the winters in Florence are extremely cold with an average monthly temperature of 5ºC in January.
Florence Attractions // Exploring Florence
If you have been a traveler of some sort, you would know the drill of planning your trip itinerary. It begins after you have bagged awesome flight deals to Florence, or got a discount offer for the last minute flights to Florence. Once you are done with the reservations of flights and hotels, you look for the main attractions in Florence that you shouldn't miss out in your trip, as you may never know this might be the only chance you have to visit such a historically significant city, that is, Florence.
The Duomo, originally called the cathedral Santa Maria del Fiore, is one of the popular attractions of Florence that you would not dare to miss as it's situated just outside the station. Other sites near the Duomo, which are also the highlights of tourist itinerary, are the Campanile and the Baptistery buildings. The Duomo is open every day between 10am to 5pm and there are no extra charges.
The artworks to glorify the ruling Medici dynasty adorn the town hall of Palazzo Vecchio, which is also known as the civic hub of Florence.
You know which city in Italy is the mother of Gelato? Florence it is! So step into La Carraia, or Vivioli to taste the most delicious Gelato in the whole world.
If you are a non-vegetarian foodie traveler, Florence has more to offer your taste buds apart from the yummy Gelato. The lip smacking dish of Florence, Bistecca alla Fiorentina is a steak that is cooked with only one aim - to make your taste buds get into a happy dance.
When is the best time to book a flight to Florence?
Booking in advance always save you from all the last minute travel hassles which freak out the travelers around the world. As there is a very narrow time period of good weather for the tourists to enjoy Florence's beauty without freezing in cold or getting all sun tanned, you should look for the low-cost flights to Florence well in advance of your trip.
In that way you shall get the cheap airline tickets to Florence and also might be lucky enough to strike some flight deals to Florence. The spring season and the autumn season are without any doubt the best months to put your feet upon the city of magnificence, Florence. As most tourists do consider these as the best seasons for a trip to Florence, you should book your cheap airline tickets to Florence six months prior to travel that is September in case you travel in March and March in case you wish to travel in September.
Which Major airlines operate flights to Florence?
Florence, being one of the prime tourist city of Italy, has an airport of its own, Amerigo Vespucci. Or you might just reach the city even if you land in the Galileo Galilei International Airport of Pisa, which is about an hour long journey in train from the city Florence.
There are many cheap flights to Florence from Sydney (Australia) provided by the major International airlines such as Etihad airways, KLM airline, Air France, Alitalia, and Lufthansa. From New York, USA you can reach Florence airport by availing low-cost flights to Florence provided by airlines such as Alitalia, Air France, Air Canada, Delta, and British Airways.
Amazing flight deals to Florence are provided by airlines operating flight between London and Florence such as Alitalia, Air France, Lufthansa, British Airways, and Iberia. From the Indian subcontinent, flights of airlines Jet Airways, Lufthansa, British airways take hundreds of travelers to Florence. KLM airline, Air France, Lufthansa, Swiss, South African airways, Ethiopian airways offer a wide range of cheap airline tickets to Florence from Cape Town, South Africa.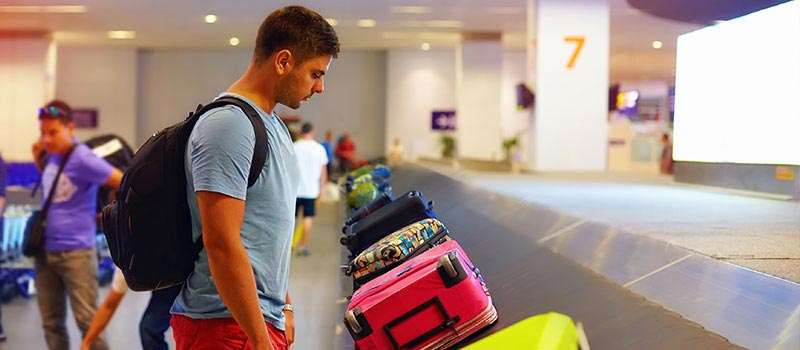 Getting Around in the City
So, now that you have crossed all the geographical borders and finally landed in Florence, you should know the available transportation facilities that you might choose to use for getting around in Florence.
The city plan and roadways have made the attractions best seen while you stroll around in the city. As the major attractions of the city are just minutes' walk from the station, walking is most budget friendly and healthy option to choose for getting around in Florence.
With one way streets, moving around in car is not a convenient option to move around in Florence.
ATAF is a company known for public transportation management and provides the buses to move around in Florence.
You can also rent a bicycle to ride around the city.
Other Popular Cities to Visit:
Siena
Pisa
San Gimignano
Lucca
Prato
Pienza
Pitigliano
Volterra
Popular Events in Florence
A city life Florence that is rich in art and architecture and all other forms of cultural symbols can't breathe without events that project the colors of the city as well as the rich cultural heritage of the city's significant history.
Stazione Leopolda train station greets all the foodies from around the world to a three day food festival of Florence in the month of March around March 11th to March 13th.
Scoppio Del Carro is the celebration of Easter Sunday at Piazza del Duomo. This is one of the most ancient events in Florence.
Maggio Musicale is the classical music and opera festival celebrates around April- June every year.
A Step towards Memory Capturing Family Vacations