*All fares are quoted in USD.
Book Flights to Zagreb
Beauty and Grace Personified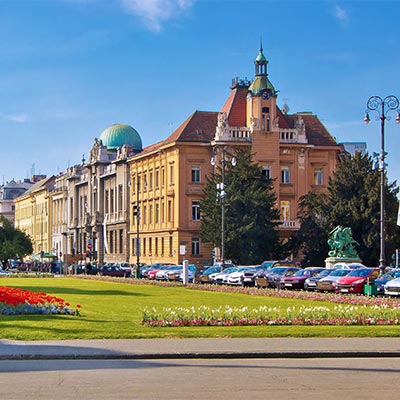 Uncovering Zagreb
When it comes to European destinations, Zagreb is a much underrated city. International travelers often skip visiting this city as they don't know about the treasure trove of attractions it offers. One visit to Zagreb is enough to understand just how truly amazing this Croatian capital is. With a host of attractions — museums, parks, art galleries etc. — you'll never run out of fun things to do in the city. So, take a flight to Zagreb and discover all its wonders.
Know More about Zagreb
Though all posh and sophisticated during the day, Zagreb's wild side comes out at night when the nightclubs start getting filled by party lovers. After a day of exploring the city, if you want nothing more than to have a few drinks and dance the night away, then hit the nightclubs and become a part of its lively crowd. Some of the best nightclubs in the city are Mocvara, Sax, Aquarius, Gallery Club, Depo klub, Taboo and Shock Show Industry at Katran. If you plan to explore the nightlife in Zagreb, remember that many of its nightclubs are open only on Fridays and Saturdays. So, plan your trip accordingly. Book a cheap flight to Zagreb for an exciting European trip.
Popular Tourist Attractions
Ban Josip Jelacic Square
The central square of the city, Ban Josip Jelacic Square has been named after Count Josip Jelacic who was a much celebrated hero of Croatia. In every city, there are certain spots and places that reflect the soul of the city. That's what this square does for Zagreb. With numerous charming cafés, Ban Josip Jelacic Square is perfect for you to relax after a day of sightseeing, simply sipping on a hot cup of coffee and watching the world go by. The statue of Ban Josip Jelacic makes for a great background for you to click photos. You'll also find great shopping options at this popular spot. Check out some Zagreb flight deals online and save big on your Zagreb trip.
Lotršcak Tower
Originally built to guard the southern gate of the Gradec town wall, it is a much sought after attraction in Zagreb. One of the most easily recognizable landmarks in the city, the tower houses a Gric cannon which is fired every day at noon. Dating back to the 13th century, the tower had even served as a prison in the past. In present times, it is home to an art and gift shop that's perfect for you to get souvenirs from. Some of the items you'll find there — art books, little paintings and unique pieces of jewelry. Hop on a last minute flight to Zagreb, visit this spot and learn about the history of the city.
St. Catherine's Church
Built in the early 17th century, St. Catherine's Church is a Jesuit church gracing the city of Zagreb. A Baroque-style church, its interiors are intricately designed in such a way that it creates an ethereal light. It's a sight to behold. One of the most popular churches in the city, its highlights include the Altar of St. Ignatius, stucco reliefs by Antonio Quadrio and the fresco St. Catherine Among Alexandrine Philosophers and Writers. Book flight tickets in advance to get heavy discounts on your trip.
The Museum of Broken Relationships
This quirky museum is one of a kind that you just cannot miss exploring while on your Zagreb trip. Like the name suggests, the contents of The Museum of Broken Relationships display items that showcase stories of how a person got dumped by their significant other. These items are personal objects donated by people that hold a significance in their past love life. Each of the objects are accompanied by a backstory that informs visitors of how that particular object played a part in the breakup of a relationship. The intriguing objects displayed in the exhibits of the museum encompasses everything, from a key to an axe. Book a rental car, drive down to the museum and have a fun time going through the contents of this one of a kind museum.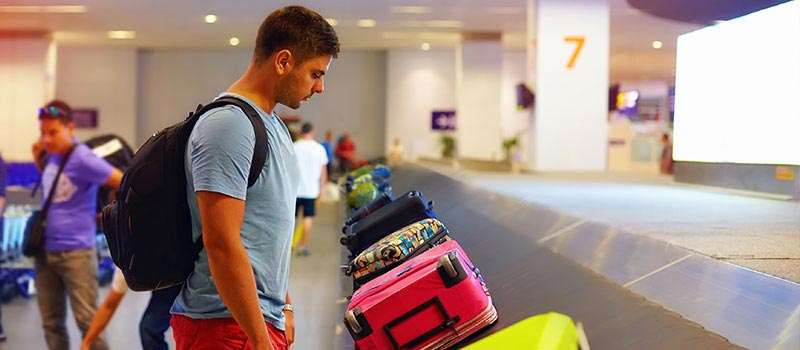 Getting Around in the City
Tram
Bus
Cab
Rental Bike
Rental Car
Other Popular Cities to Visit
Ljubljana
Trieste
Vienna
Graz
Zapresic
Book Flights to Zagreb
Though it is a capital city, the range of hotels it offers cater to every kind of traveler irrespective of their travel budget. From luxury hotels to budget ones, you'll easily be able to book hotels in Zagreb according to your accommodation requirements. When it comes to restaurants, you'll be totally spoilt for choice as the city has set up different eateries to suit different travelers' pockets and different food preferences. From lavish fine dining establishments offering gourmet food to street side vendors offering mouthwatering dishes, you'll get to taste everything here. Visiting this city becomes a culinary adventure for food lovers. Book a few low cost flight tickets to Zagreb and fly off to a perfect vacation.
A Step towards Memory Capturing Family Vacations