Cheap Flight to Worcester
Book Flight to Worcester
Heart of the Commonwealth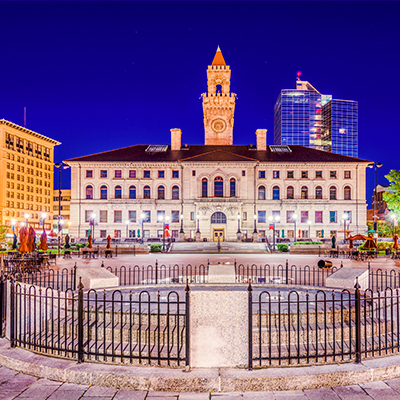 Uncovering Worcester
Worcester is situated in Central Massachusetts and is the state's second-largest city. It is home to a number of historical attractions. There are several things to do in the city, no matter what season of the year you choose for your travels. This charming little city has an overhauled downtown that boasts of new places for you to discover. It also offers numerous exotic eateries that whip-up delicious meals. Hop-on a last minute flight to Worcester for an amazing vacation.
Know More about Worcester
Worcester is a historic city where visitors get to enjoy a diverse assortment of attractions. Book a cheap flight to Worcester and discover the Worcester Art Museum, get acquainted with the local history at the Worcester Historical Museum, walk through the gorgeous Green Hill Park, and have a great time exploring the hands-on exhibits at the EcoTarium. End your day with a concert at Mechanics Hall or at the Hanover Theater for Performing Arts. The city is also home to the College of the Holy Cross which houses the Iris and B. Gerald Cantor Art Gallery.
Popular Attractions
EcoTarium – This is an indoor-outdoor, family-friendly museum located in Worcester, Massachusetts. The museum comprises of three floors of interesting artifacts, and exhibits, a planetarium, live animal habitats, regular Science Discovery shows, hiking activities in forests & scenic nature trails and exciting train rides. The museum's selection of interactive exhibits intrigue young minds. The new outdoor exhibit in the museum features several places to build, climb, dig, create and move. In addition to this, the picturesque trails also entice adventure enthusiasts. Hands-on exhibits pertaining to bubbles, dinosaurs, minerals & rocks and a cool interactive exhibit about Mt Washington are the things that make EcoTarium a favorite among kids.
Worcester Art Museum – This Art Museum is world famous for its amazing collection of art, spanning more than fifty centuries. The Worcester Art of Museum is home to a collection of over 35,000 pieces of art across a variety of mediums that include paintings, sculptures, prints and photography. The assemblage includes works by renowned artists such as Gauguin, Goya, Cassatt, Whistler, and Monet. The floor which features mosaics from the ancient city of Antioch is a unique feature of the museum. This Museum is also home to USA's first public school/ museum collaboration. The Museum offers a variation of educational programs for adults and other learners. Studio art classes, workshops, public and private tours, artist talks & and lectures and Community Days are some of the major programs being hosted by the museum. The Worcester Art Museum is one of the coolest places to explore in the city of Worcester.
The Worcester Historical Museum – Worcester Historical Museum is the only institution dedicated to local history. This Museum includes a research library with more than 7000 titles, thousands of archives, and a collection of artifacts, all essential to the study of Worcester's history. The glorious history of Worcester is interpreted through various exhibitions, publications and educational programs. This museum also features both permanent installations and changing shows. Blackstone Canal Company records, Civil War era diaries and letters, correspondence of abolitionist Abby Kelley Foster, weaponry from the colonial era through World War II, sculptures & paintings and textile collection are a few examples of the contents of the Worcester Historical Museum.
Mechanics Hall – Mechanics Hall is one of the most elegant venues in Worcester. This hall is an outstanding event venue and concert hall. Famous for its exquisite looks and sound qualities, its cultural importance, splendid décor and stunning architectural detail, Mechanics Hall had earned its place in the National Register of Historic Places. It is known as the premium pre-Civil War performance hall in the United States of America. Brilliant sound quality of the Mechanics Hall makes it a much sought after venue by musicians and recording artists. It is hence used as a treasured venue for special shows, events, and programs.
Green Hill Park – Green Hill Park is the largest municipal park in Worcester. Sprawling over an area of 480 acres, the park features, a playground, little league field, golf course, handball courts, a zoo and picnic groove. It is a perfect place for a day out.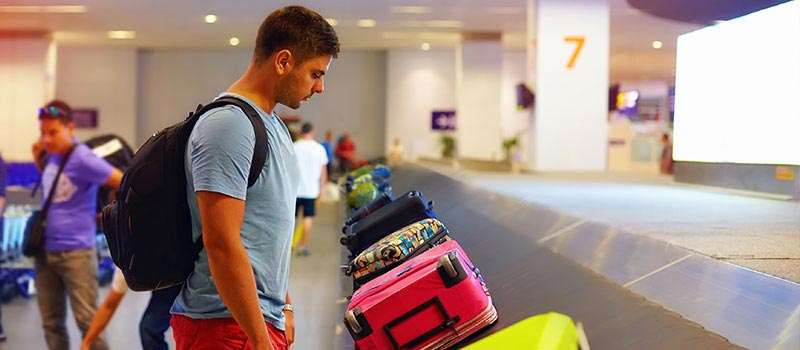 Getting Around in the City
Other Popular Cities to Visit
Shrewsbury.
Millbury.
Leicester.
Holden.
Grafton.
Book Flights to Worcester
Lookupfare is your one-stop shop for finding low-cost flights to Worcester and numerous other flight deals. Just tell us when you want to travel, and Lookupfare will take care of all your travel requirements. Featuring the best search engine and latest technology, allows us to find the best flight deals for our clientele.
A Step towards Memory Capturing Family Vacations