*All fares are quoted in USD.
Book Flights to Wichita (ICT)
Air Capital of the World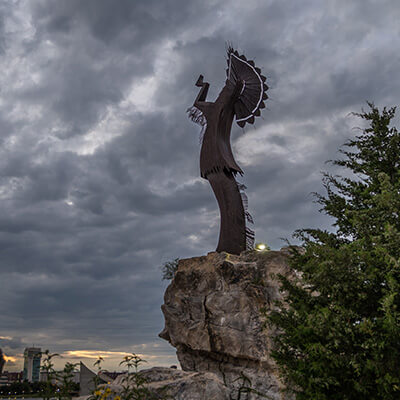 Uncovering Wichita
The largest city in Kansas, Wichita is the state's cornerstone for culture, media and trade. A thriving entertainment district that goes by the quaint name of - Old Town-, a lively river festival and a number of landmark attractions that reflect Wichita's local industry and artistic inclination are some of the most prominent reasons why you need to get your hands on cheap flights to Wichita. Interestingly, the city is also the setting for the long-running comic strip 'Dennis the Menace'.
Know more about Wichita
Wichita is, quite literally, the cultural heart of Kansas. The city is dotted with art galleries and museums that showcase local talent as well as a few notable pieces. Beginners and art novices will appreciate the Final Friday Gallery Crawl, a free event that guides participants through some of the smaller galleries on the last Friday of each month. The eponymous Wichita River Festival is another major draw, with a variety of attractions including events, musical entertainment, plays and interactive children's activities. The festival is scheduled in June every year, so make sure to book a low cost flight to Wichita well in advance.
Popular Tourist Attractions
Mid-America All-Indian Center - The only museum in Kansas to be dedicated exclusively to the history and culture of America's Native inhabitants, this museum features the largest, publicly displayed exhibit by the famous sculptor and painter, Blackbear Bosin. The Gallery of Nations event space displays flags from over 70 Native American tribes, while the museum's collections include exquisite beadwork, pipe bags, pottery and other representative artifacts.
Botanica, The Wichita Gardens - Spread over 17.6 acres, the city-owned Botanica, The Wichita Gardens encompasses an aquatic collection, a butterfly garden and the innovatively themed Shakespearean and sensory gardens. A picnic here is the perfect way to spend a lazy afternoon at Wichita. The garden also has plenty to keep the young ones engaged - the monster woods, a musical maze and a salamander stream will ensure that children are entertained for hours.
Kansas Aviation Museum - Aeronautics buffs will relish the several notable aircraft on display at the Kansas Aviation Museum, including the B-47 Stratojet, Lockheed T-33 and O-2 Skymaster, among others. Beyond the extensive collection of aircraft, the museum building comes with an interesting history and is considered one of the most beautiful in Wichita, if not in all of Kansas. If you're lucky enough to score great last minute flights to Wichita to attend the museum's annual Play in a Plane Day in May, you can even enter the exhibition aircraft.
Sedgwick County Zoo - An AZA-accredited wildlife park and one of Wichita's most popular attractions, the Sedgwick County Zoo has gained international acclaim for its conservation programs, and its successful breeding of several rare and endangered species. While here, view a vivid assortment of animals - from gorillas to Arctic penguins - in their natural habitat. The zoo offers complimentary train rides throughout the premises and charged boat tours for its Africa and America sections. Make sure to schedule plenty of time to visit the zoo, when booking your cheap airline tickets to Wichita.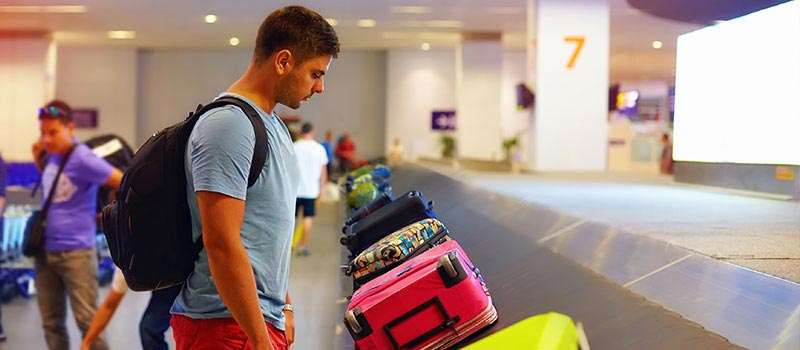 Getting Around in the City
Cab Service
Car Rentals
Bus Service
Rail Service
Other Popular Cities to Visit
St Louis
New Orleans
New York
Richmond
Book Flights to Wichita
Wichita has been home to several prominent figures in American industry and popular media - from Wyatt Earp (the deadliest gunman of the Old West) to Cessna founder - Clyde Cessna, the city is often referred to in movies, television shows and songs. For a well-planned Wichita getaway, do visit Lookupfare's website or app, and customize your travel schedule as per your requirements, by browsing through the many last minute flight deals. Lookupfare's easy layout and user-friendly design offer you the best Wichita flight deals, making booking cheap domestic flights and low cost flights to Wichita simple, efficient and effortless.
A Step towards Memory Capturing Family Vacations