*All fares are quoted in USD.
Book Flights to Tokyo
The Sprawling Capital of Japan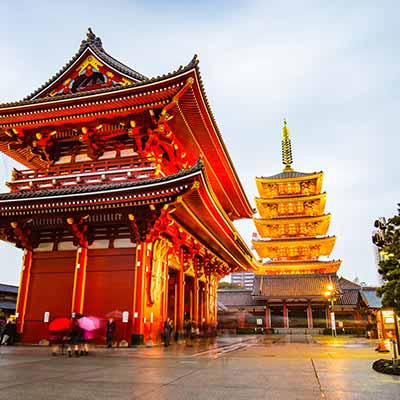 Uncovering Tokyo
Making Japan proud since time immemorial, the city of Tokyo is synonymous with stellar achievements in various fields, propelling Japan to the absolute forefront of the global spectrum. It is commonly referred to as a city but is officially known and governed as a "metropolitan prefecture".
A prefecture is the first level of jurisdiction and administrative division of Japan. Japan has 47 such prefectures. The Greater Tokyo Area is also considered to be the most populous metropolitan area in the world. Flights to Tokyo should be the first thing on your mind!
About Tokyo
Tokyo was formerly known as Edo, it officially became the capital of Japan after Emperor Meiji decided to move his seat to the city from the old capital of Kyoto in the year 1868. At the same time, Kyoto was renamed Tokyo. The city boats of 51 of the Fortune Global 500 companies, coincidentally the highest number in any city. The city is also home to various television networks like Fuji TV, Tokyo MX, NHK, Tokyo Broadcasting System and various others.
Tokyo has also boasted of hosting the 1964 Summer Olympics, the 1979 G-7 Summit, 1986 G-7 Summit and the 1993 G-7 Summit and will host the 2020 Summer Olympics and the 2020 Summer Paralympics. This goes a long way in showing just how well equipped Tokyo is for handling events as sensitive and as important as these where their efforts will be on show for the rest of the world to see. Tokyo was also ranked the 3rd Best City in the World to be a University student by the 2016 edition of the QS Best Student Cities. The city also has a throbbing nightlife, innumerable places to shop from and has one of the world's most perfectly maintained systems of public transportations in the world.
Tokyo's streets are spotlessly clean and that has a lot to do with the habits of the city dweller rather than the efforts of the local municipality. Of course, they must also be applauded for their services but the city benefits from it all and in turn becomes beneficial for the people who live there. Cheap flights to Tokyo are available the whole year round because the city is almost always filled with tourists. It is a very popular holiday spot with its picturesque National Parks like the Fuji-Hakone-Izu National Park and the likes.
Tokyo is also on the forefront of environment-friendly solutions for the world. It has recently enacted a measure to cut greenhouse gases. Shintaro Ishihara, the then Governor of Japan created its first emissions cap system, aiming to reduce greenhouse gas emissions by a total of 25% by 2020 from the 2000 level. Tokyo is the ultimate example of an urban heat Island. In 2006, Tokyo enacted the "10 Year Project for Green Tokyo" which has also paid off some outstanding results.
A couple of more facts about Tokyo are as follows:
Tokyo hosts the annual Cherry Blossom Festival every year which showcases beautiful cherry blossoms from across the regions in Japan.
Do you know the inspiration behind the Tokyo Tower? It's the Eiffel Tower!
Guns N' Roses played their longest concert in Tokyo Dome on December 18 of 2009.
Vending machines sell the most varied items such as canned bread, cigarettes and fresh eggs.
Capsule hotels are really popular in Tokyo. The places are primarily used by men.
Yakitori or grilled chicken is extremely popular in and around Tokyo. It comes in over 10 different versions ranging from "momo" which is a chicken thigh to "shiro" which is chicken intestines.
Tokyo's weather:
The majority of Tokyo experiences warm humid summers and generally mild winters with cool spells. It has a mostly agreeable weather throughout the year. A number of low-cost flights are available to Tokyo because of this reason. The region, like most of Japan experiences a one-month seasonal lag with the warmest month being August which averages 26.4 degree Celsius and the coolest month being January averaging a 5.2 degree Celsius.
Annual rainfall is also prevalent with a more wet summer and a drier winter.
When is the best time to book a flight ticket to Tokyo?
It is imperative to notice that Tokyo has a very pleasant climate throughout the year, this is why tourists flock to Tokyo regardless of any month in a year. But just maybe you want to avoid the rainy season that starts in mid-June. Spring and Autumn seasons are the best times to visit Tokyo. The cherry blossom season which is the last week in March to the first week of April.
Exploring Tokyo:
In and around the centre of Tokyo, they have various interesting neighborhoods, each distinct with its own vibe and style. Daikanyama for instance is a very peaceful area with many cutesy boutiques and cafes. The neighborhood of Harajuku is also famous for its colourful shops, typical Japanese subculture and the extremely famous Cat Street! Japanese travel digests like top-selling RuRuBu and Mappuru, independent travel websites and more have listed destinations for their readers.
The Tokyo Disney Resort is a hugely popular amusement park where only seven per cent of their combined total of over thirty one million guests in 2014 was from overseas. The parks are undertaking some big new projects to keep the magic going. There are also seven themed areas including the American Waterfront, Arabian Coast, Lost River Delta, Mermaid Lagoon and Mysterious Island.
The Tokyo SkyTree and Solamachi is right up on the spot with Disneyland for Domestic visitors. The Solamachi shopping mall spread out over several floors around the base of the tower has three hundred shops and dining space, an aquarium and a planetarium. The view from the tower is pretty spectacular and worth getting flight deals to Tokyo! The Ueno Park is also filled with interesting temples, museums and definitely worth a morning or afternoon. The station has a selection of panda themed cakes and break.
Which major airlines operate flights to Tokyo?
Tokyo being one of the most beloved travel destinations in the world, a number of National and International airlines travel to Tokyo. They are British Airways, ANA flights, Japan Airlines, Lufthansa flights, Jet Airways flights, Qantas flights, Air Canada flights, Sri Lankan Airlines, KLM flights, Malaysia Airlines flights, Emirates, Air India. All these airlines offer last minute flights to Tokyo on a regular basis. You can always choose to have cheap airline tickets to Tokyo whenever you please because an abundance of people travel to and from Tokyo every day.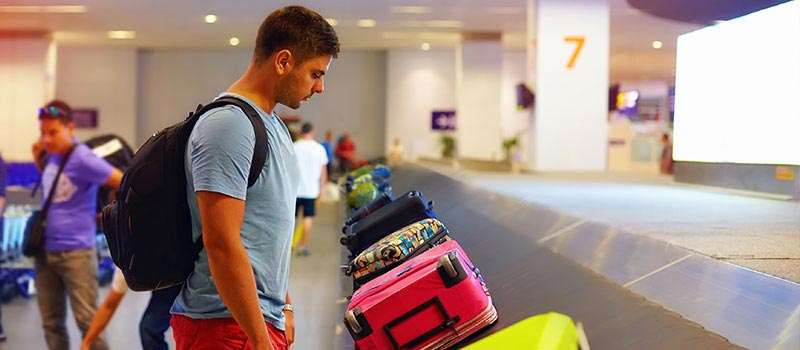 Getting Around in the City
Public transportation is very easy to use and is preferred by locals and tourists alike.
Local trains
Subways
Private Car Rentals
Shared Taxis
Local Buses
Other Popular Cities to visit
Kyoto
Hakone
Kamakura
Nikko
Yokohama
Nara
Sapporo
Shikoku
Popular Events in Tokyo:
Tokyo holds many festivals throughout the year. They are also popularly known as "matsuri." New Year's is among the best times to unwind with one's family and friends. Japan comes alive during this time and ensures that everybody has a good time.
The Cherry Blossom festival, the various food festivals have also taken root in the Japanese culture. Sanja Matsuri is Tokyo's biggest and wildest festival. The Yakuza plays a very prominent role in this festival. The Tokyo International Anime Fair is also world renowned. The event is open for 4 days.
A Step towards Memory Capturing Family Vacations