*All fares are quoted in USD.
Book Flights to Singapore (SIN)
The City of Lions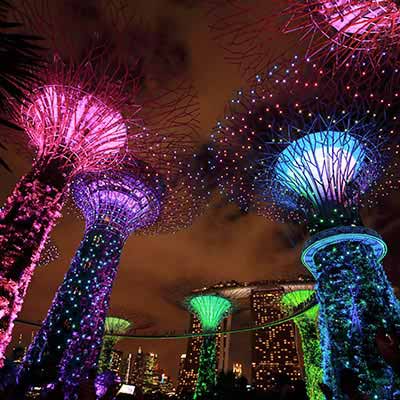 Uncovering Singapore
It would not be out of place to say that at least once in our lifetime we may have mentioned or heard about Singapore withlow cost airlines. Why are we so concerned about a small island, whose state boundaries are exclusively made up of the city limits of Singapore? It is because despite being relatively small in area, Singapore as the nation and as the city has achieved terrible feats of economic progress, especially in the closing decades of the twentieth century, successfully competing against large economies like the United States and China. It is, indeed a classic rag to riches story for Singapore.

About Singapore

Singapore, the anglicized version of the Sanskrit compounds of singha and pura – "lion" and "city", respectively – is a tiny island-nation tucked between the Indonesian and Malay Archipelagos. Its eponymous single city and administrative capital is a miracle in itself, an existence owing gratitude partly to British colonialism and wise economic development post-independence. The city offers many attractions for tourists as well as its own citizens, so grab flight deals to Singapore to see it before your own eyes and marvel at the city-state's tremendous progress over the years. Despite facing numerous economic issues arising out of the drop in petroleum prices in the '70s and the Asian financial crisis of the late '90s, the city has been resilient and it has consistently shown rapid recovery from every dire situation and shown its economic strength and political sovereignty even though it has always been surrounded by nations larger than it. If you get on a last minute flight to Singapore, be sure not to miss the golden opportunity to make your travel experiences are cherish able. .

More useful information about Singapore

While you may have done your homework regarding Singapore and you might be on a flight to Singapore, you may still wonder about what is there to be seen in Singapore that would be a bit out of the ordinary. Well, worry not, for we have provided a host of places of interest that you'd surely want to check out with cheap flight tickets:
The statue of the Merlion is perhaps the most common sight within the city that has recently emerged as a cultural mascot for attracting tourists. This statue is actually a water fountain composed of a statue of a hybrid between that of a mermaid and that of a lion.
Sentosa Island is an island located just south of Singapore. Known for its azure seas and its well maintained beaches, Sentosa is the proper getaway if you want to relax in peace and quiet, far from the hustle and bustle of the city.
A series of artificial greenhouses and waterfront parks, Gardens by the Bay gives a glimpse of how modern architecture can be seamlessly combined with environmental planning.
For the adventurous, Singapore Zoo is the perfect spot for you! Set in a rainforest setting and spread along sixty-four acres, the Zoo boasts of a rich collection of animals and plants that are available in a tropical climate. Within the ambits of Singapore Zoo, a Night Safari service exists since 1994, allowing visitors a first-hand glimpse at the activities of nocturnal beasts, which would certainly get your heart racing!
For those who are interested in birds and their myriad habitats, the Bird Park at Jurong will certainly satiate your curiosity and yet, continue to pique your interest.
For people more interested in the cultural heritage for which Singapore is renowned for world, the Sri Mariamman Temple, the Armenian Church and various temples serving the Chinese population's spiritual needs. If art is your calling, then the National Gallery of Singapore is the one place where contemporary art can be viewed, with works by artists from Singapore and international artists
Singapore's Weather

Being merely one or two degrees north of the equator, Singapore experiences no major shifts in weather or any kind of seasonal variations. Thus, the weather throughout the year is warm with no major difference in the annual mean temperature, with high humidity and plenty of rainfall. This tropical weather is ideal for attracting a lot of tourists to this small island nation. Thus, it would not be very difficult for you to get hold of budget flight tickets to Singapore, considering the number of tourists visiting the island nation every year, increasing every year.
Exploring Singapore

Being a global city which has a high tourist rate, Singapore deserves to be called a cosmopolitan city of the first rate. It boasts of a rich cultural mix, owing to it being associated with Malaysia during the colonial period. Singapore has a sizable population of both Indians and Chinese, making up the ethnic tiny island nation. However, ever since its independence and its subsequent economic growth throughout the latter half of the twentieth century, the city has seen a proliferation of people of various nationalities settling in and calling Singapore their home, partly due to its immense growth and partly to the high standards of cosmopolitanism within the boundaries of the island.

Consequently, Singapore has a lot to offer to anybody and everybody visiting it. If you have made a flight reservation to Singapore, then be sure that there will be something for you. From scenic views of the sea, to spectacular architecture, this city doesn't cease to amaze those who visit it. With a vibrant nightlife and a hospitable culture among the inhabitants of Singapore, it is next to certain that your trip to the island city-state will be indeed a memorable one for more than one reason.

Major Airlines Operating Flights to Singapore

Singapore Airlines is the national carrier of Singapore, connecting the island city-state with the rest of the world by air. Other major international airlines that serve Singapore include Emirates, Cathay Pacific, Lufthansa, Qatar Airways, Malaysia Airlines, Eitihad Airways, Jet Airways and a host of many more airlines fly to Singapore. All airlines, due to the high volume of passengers traveling, tend to offer low cost airline tickets to Singapore, thus keeping alive a healthy competition between all the competitors. All you need to do is to find the price that rightly fits within the requirements of your budget with affordable airline tickets.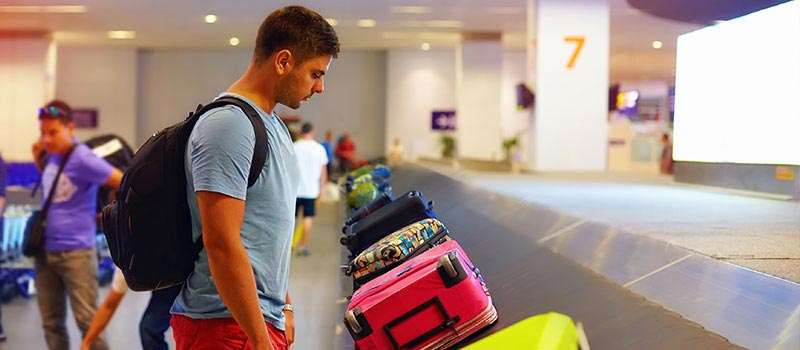 Getting Around in the City
Singapore can proudly boast of its efficient public transportation system in the world which includes:
Buses
Taxis
Railway
Metro
Monorail
Ferryboat services
Other Popular Cities to Visit
Palau Ubin
Juron East
Ang Mo Kio
Clementi
Bukit Batok
Popular Events in Singapore

Due to an overwhelming presence of people in Singapore who have Chinese ancestry, it is no wonder that Singapore celebrates a lot of festivals pertaining to Chinese culture and identity. They include the Chinese New Year, the Huayi festival, the Dragon Boat Festival, and the like. However, hosting a vibrant Indian community, Singapore celebrates Deepavali too, in the area of the city called "Little India". And, if you are a fan of high speed and cut throat racing, then the Singapore Grand Prix will definitely satisfy your adrenaline rush. So check out the various Singapore flight deals available and treat yourself to the experiences that Singapore has in store for you!
A Step towards Memory Capturing Family Vacations