*All fares are quoted in USD.
Book Flights to Phuket
The Beach Beauty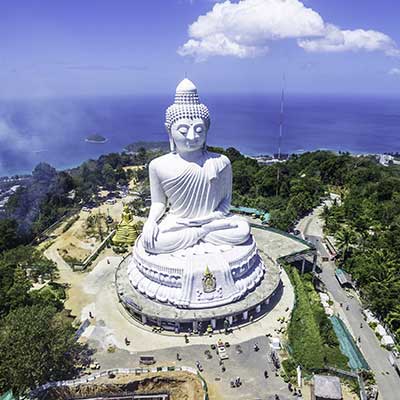 Uncovering Phuket
If you are a nature lover, Phuket is a destination designed by nature just for you to set your eye on. The colors and celebrations of Phuket calls out loud to the tourists, adventurers, solo travelers or group travelers, to take a plunge in the rich culture and heritage of the city. So, wait no more and get hold of those cheap airline tickets to Phuket and have an experience of your lifetime.
About Phuket
Phuket promises a little adventure for everybody out there who set their feet on this city. This is Holy Grail for beach lovers, with the most amazing beaches with stunning scenic beauties. Phuket can be a quick getaway for family trips or might just be the destination for exploring life's adventures with your friends. Being Thailand's largest Island, Phuket city got its name from a Malay word "bukit" which defines as hills. The reason is understood once you enter the scenic boundary of Phuket which has best of both world, Sea with cliffs and hills. A trip to Phuket is meant for your adrenaline rush. So book your flight and get going.
More useful information about Phuket:
Before you book your last minute flights to Phuket, glance through some of the important facts and information about Phuket. And you can thank us later!
There are two major contributors to Phuket city's economy, which is booming with every passing day. The rubber tree plantations and tourism industry are these crucial elements supporting Phuket's growing economy.
Thai census of 2015 has recorded Phuket's demographic data which depicts that the city houses about 386605 people.
Phuket is known all around the world for its hospitality of the tourists, which in turn keeps on increasing the incoming tourists headed towards Phuket. While you are in Phuket, pamper yourself with spa treatments and massages.
Phuket Weather
Weather of a city is one of the most important factors that need to be considered before planning a trip and even before booking cheap flight tickets to a destination city. Phuket, being situated in the tropical zone, experiences a tropical monsoon climate, as per the climate classification. What does this mean for you as a traveler eyeing those flight deals to Phuket? Located near the equator, Phuket rarely experiences any seasonal variation apart from two major seasons identified as dry and wet season. In case you book your flight tickets for any time between the months December to March, you will experience the dry season while a booking gets done in other eight months will take you to Phuket's wet season.
Phuket Attractions // Exploring Phuket
Phuket being the naturally rich trip destination for holidays has the most wonderful attractions in the world. For planning a successful trip a proper travel research is essential and we are here to help you with that. Following are few of the wonderful attractions in Phuket that you as a traveler wouldn't want to miss.
Have you seen the movies in which a boat passes through the beautiful emerald green waters which is surrounded by limestone cliffs? Chances are you saw PhangNga Bay of Phuket which is situated north east side of Phuket. Even, if you are not much of a nature fanatic, you might just want to set your foot on the James Bond Island and KohPanyee, the two popular attractions situated near the PhangNga bay.
The big statue of Gautama Buddha, also known as Big Buddha, is the newest addition to the Phuket's major attractions. Situated on the top of Nakkerd hills, you can see it from anywhere in southern part of Phuket, be it Chalong, Kata or Rawai. While you reach the Big Buddha, you will have just one thought in your mind – the view from the top is certainly breathtakingly beautiful.
If you wish to see the architecture of Phuket origin, you must visit the temples of Phuket. WatChalong is the most magnificent and beautiful temple of Phuket adorned with thousands of tiny pieces of glass.
Every couple has dreamt for a trip to Phi Phi Island which is boat ride away from Phuket mainland. Phi Phi Island has endured all the tourist crowd and popularity and has still preserved its beauty in ways that cannot be defined. Nature is at its best at Phi Phi Island. So make your trip to Phuket and do not forget to drop in at Phi Phi Island while you are there.
When is the best time to book a flight to Phuket?
Continuous spell of rain in Phuket from May to October make these months not hospitable to tourists as the weather becomes a bit uncomfortable with rising humidity along with the warm weather. But for those who are looking for cheap flights to Phuket, these months might be a promising time period to aim at. With less rush of tourists in these months, often the hotels and flight bookings are easier to get and often come within budget price. November to February is the time span which experiences maximum tourist influx in the Phuket city. So in case you wish to travel to Phuket at this time of the year, we would recommend you to pre-book your flights 5-6 months prior to your travel.
Which Major airlines operate flights to Phuket?
Phuket has long been on the top of the list of holiday destination of every traveler around the world. Honeymoon destination or a quality time holiday with friends and family, Phuket has been on your most awaited holiday destination. Or maybe you just wish to become one with the tranquility and beauty of this city and the get inspired with the nature's aura that surrounds the city. You can now book low-cost airlines that operateflights to Phuket from Kolkata, India, like Air Asia, Hahn Air Systems, Thai Airways, Qatar Airways, Cathay dragon and Cathay Pacific. There are many low-cost flights to Phuketfrom London which are operated by world class airlines such as Thai Airways, EVA Air, Qatar Airways, Etihad Airways, British Airways and Austrian airways. People travel to Phuket even from the Domestic destinations such as Bangkok and generally opt for the flights operated by Bangkok Airways, AirAsia, Thai Lion Air, Thai Smile, VietJet Air, Nok Air, Hahn Air Systems, etc. With ever expanding network of International flights, journey from one side of the earth to the other is completed within a day. Qatar Airways and Etihad Airways operate between Phuket and Chicago.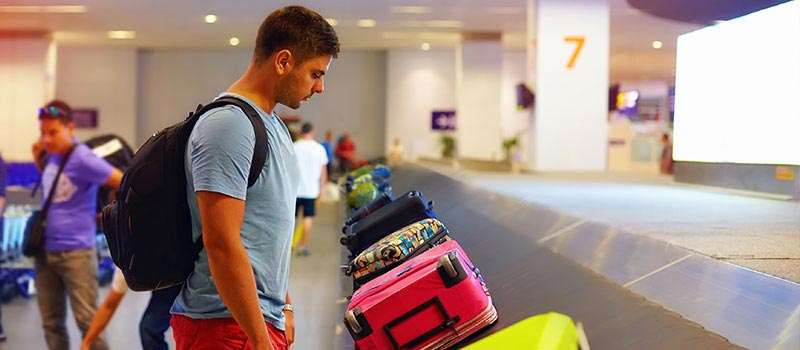 Getting Around in the City
You can get around Phuket in either of the following ways:
Stroll around the city
Taxi
Motorbike taxi
Tuktuk
Local Bus (Song Taews)
Airport buses
Rent a motorbike
Other Popular Cities to visit
AlorSetar
Sungai Petani
Bukit Mertajam
Taiping
Banda Aceh
Kota Bharu
Ipoh
Binjai
Medan
Popular Events in Phuket
In this land of color and weirdly beautiful events, the festivals and events will not only just etch their existence on your mind as a special memory but captivate your senses as you witness the celebrations of these festivals. Mostly, these festivals take place in the month of October to January, with a handful of them listed on April. So, while you are looking for cheap airline tickets or just browsing through the last minute flights, make sure you have an idea about the popular festival periods of Phuket, which would in turn help you to take an informed decision about the trip itinerary. After you browse through the following brief facts about the events in Phuket, continue your search for last minute flight deals.
Around the end of January month, Phuket comes alive while it celebrates the Chinese New Year. Firecrackers, processions, colors and lights anywhere and everywhere on the streets of the city marks the grand beginning of a year for the city. This is definitely the most happening time of the year in Phuket.
Phuket calls out to all adventurers and the bikers around the world for the Phuket bike week which spans from April 11 to April 13. There are wonderful and thrilling events in this time of the year. Parties, concerts, and custom exhibitions are exciting parts of this Phuket bike week.
Did you love to play with the water guns in your childhood? If yes, then you should definitely be a part of Thai New Year which falls around 13-15 April. People in Phuket move around the city with water guns and water pipes and spray water on anything or anyone passing through the streets. Sounds fun? Do visit Phuket!
The beautiful and amazing city of Phuket has its very own festival of lights, Loy Krathong on 3rd November.
A week long International Yacht festival of Phuket, The King's Cup Regatta, is a famous festival in December from 2-9.
A Step towards Memory Capturing Family Vacations