*All fares are quoted in USD.
Book Flights to Naples
The City of Rising Cliffs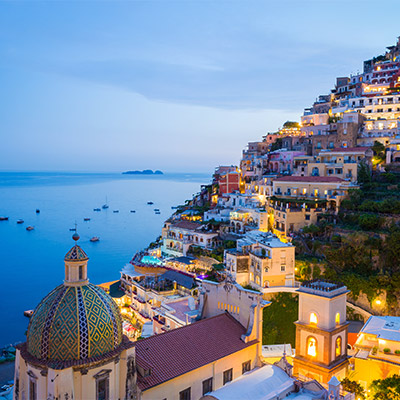 Uncovering Naples
The vast beauty of a city is not calculated by its attractions, although attractions count. The beauty of a city is measured by the amount and quality of literature written about it. In this respect, there is no limit to the amount of writings on the beauty of Naples. Often admired by famous artists such as Oscar Wilde, Jean Paul Sartre, and Johann Wolfgang, Naples is a dreamy city. Book cheap flights to Naples and find out why so many artists were inspired by it.
The point here is Naples is not just admired, its vibe is an inspiration for legendary works. Who are we to question the beauty of a city that work wonders for the writings of many a people with just its name? Naples greets you with open arms. Even if you have never been here before, Naples doesn't make you feel like an outsider. On the contrary, it makes you feel like an old friend that it has been waiting for since forever. Make a hotel reservation in Naples and spend your time in the city in utmost comfort.
It's no wonder Stendhal famously said, "Naples and Paris: the two only capitals." The city is warm and enticing. Its beauty is of the kind which leads you to believe that people have lived here for eons because it is safe and comfortable. And we all know, in comfort there is magic and beauty.
Know more about Naples
High cliffs rise from Tyrrhenian Sea, jutting out straight from calm Mediterranean waters as if to challenge anyone to reach its shore. A harsh faux exterior, like a giant that looks scary from outside but is the most loving and caring once you overcome the first impression. Most of the city's charm lies alongside its slim paved roads. The roads are lined with restaurants, artisan shops, and boutiques. All of which are nothing short of legendary. Rent a car and drive through these iconic roads of Naples.
The restaurants of Naples are often handed down from one generation to another. The recipes are passed over, which are then perfected and improvised. Anything you eat or drink here, has a place in history and will often be backed by native stories.
Popular Tourist Attractions
Ruins of Pompeii - A Roman town that was buried under volcanic ashes for centuries, along with everything and everyone that lived in it, Pompeii is grotesquely beautiful. It is the kind of beauty that has its roots in misery. And the misery and misfortune of Pompeii was of the greatest kind to have happened. The semi intact walls skirt compounds with well-preserved cobbled paths. Here and there, you will find statues that resemble animals and humans, sometimes even kids. However, these aren't statues. After excavations began, dead animals and humans left gaps in the volcanic rubble. These gaps were later filled in to create these statues. A memory of the perished laid bare for all of us to see. So, grab the best flight deal to Naples and witness this hauntingly beautiful site.
Napoli Sotterranea - Napoli Sotterranea literally translates to Naples underground. This almost unknown attraction is the best of all. Lying 40 meters below the city of Naples are set of entwined tunnels with hidden gems (metaphorical mostly) and historically significant artifacts. The underground tour leads you through a journey of over 2400 years. From Greek times to Roman times, from the times of World War II to present day. The tour takes you through to a Roman aqueduct, from where you are guided to World War II underground bunkers and an underground garden that is paramount to agricultural research. Definitely a peculiar but, at the same time, mesmerizing attraction.
Pizzerias of Naples - At present, if you come across somebody who hasn't heard of pizza, you get confused and flustered. "You haven't heard of pizza?" Your bewilderment downright rude but justified. Pizza is undoubtedly one of the most famous dishes in the world. There is no doubt about its fame, its taste is answer enough. No wonder it's more addictive than most of the edible things known to man. Now, if you are also a pizza lover, and we are sure you are, book flights to Naples immediately. Naples is the birthplace of pizza after all. And not just the birthplace, to be honest, Naples has a mastery of over this crusty dish like no other city in the world. Head to Sorbillo or Gorizia 1916 for gorging on the most delish pizza ever. It surely doesn't get better than this.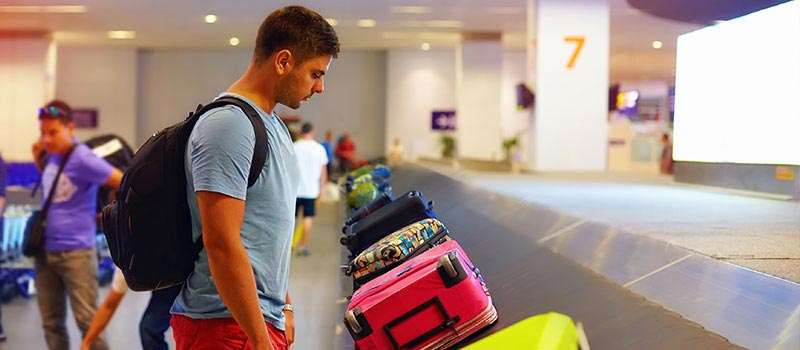 Getting Around in the City
Bus
Metro
Tram
Cab
Rental Car
Other Popular Cities to Visit
Rome
Bari
Palermo
Florence
Bologna
Book Flights to Naples
Naples is authentic and that is its biggest charm. The city doesn't alter its personality for tourists like several other famous Italian cities do. Naples remains true to itself and its history. Here, you end up having Italian experiences that you cannot have anywhere else in Italy. Often deemed as the soul of Italy, Naples is fast paced and always on the go but that does not mean it doesn't know how to relax. The promenade is a great place to stroll and admire the natural beauty and high rugged cliffs that submerge into gorgeous blue waters. While here, also get yourself a suit stitched. Napolitano tailors are some of the best in the world. Hop on a low cost flight to Naples and explore the soul stirring beauty of this Italian city.
A Step towards Memory Capturing Family Vacations