*All fares are quoted in USD.
Book Flights to Mykonos
Party Hard In a Scenic Greek Island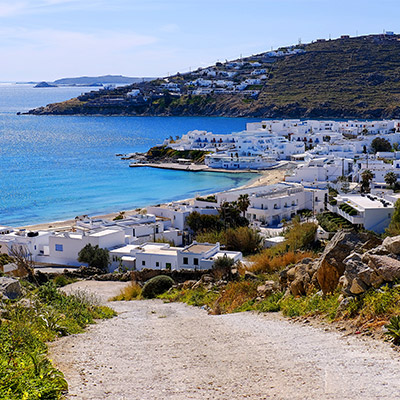 Uncovering Mykonos
Mykonos is extremely pretty. It has a very distinguished charm. Unlike the other Greek islands, Mykonos doesn't just rely on its oceanic and beach beauty to appease travelers. The island boasts an exquisite architecture and scenic narrow lanes that make it a perfect destination to explore. Other than that, the effervescent feels enveloping the island gives it a very youthful vibe, so much so that it is almost easy to lose track of time enjoying here. But, it's not always about the vibrant energy that the island embraces but also the calm and tranquility it nestles in its heart. You can head to a distant corner of the island and feel a sense of relief take over you. So, book a cheap flight to Mykonos and enjoy the spellbinding beauty of this exotic Greek Island.
Know more about Mykonos
Places like Ibiza, Las Vegas, and Bangkok are famous for being party hubs. But, what many don't know is that Mykonos is every bit a party place too. This island in Greece has been wooing party lovers since early 1990s. Today, Mykonos is known for hosting some of the greatest DJs in the world. Every season, each club organize hundreds of parties and events. There is never a day in the calendar of Mykonos when a party is not happening. Also, these are not your usual club parties. The fantastic beaches are used by the clubs to host these parties and most are open air. Heart thumping music, unlimited fine spirit, and picturesque beaches combine to create one of the most memorable experiences. Partying is really taken seriously in Mykonos, therefore it is very common for a party to continue for two days straight. So, get on a low cost flight to Mykonos and party like there is no tomorrow.
Popular Tourist Attractions
Panagia Paraportiani
Presumably we all have imagined what the abode of God would look like. We might never really know what it really looks like but if it were to resemble any building in the world, it would look like Panagia Paraportiani. Located in the neighborhood of Kastro, the church is painted in the hues of brilliant white. Panagia paraportiani actually consists of five churches, the construction for which began in the early 14th century. Deemed as one of the most picturesque and photographed churches in the world, it is a must visit place in Mykonos. The drive to this world famed church is breathtaking, therefore, rent a car to get there.
Paradise Beach
At Paradise Beach, the satin sand stretch to as far as your eyes can see. People can be seen sunbathing, strolling or braving the waves. However, as night takes charge, the beach becomes the venue for the most fascinating parties you'd ever see. The beach was made famous in the late 60s by the hippies. Back then, Mykonos was still trying to find itself and was quite far from the popularity it today basks in. This beach, some argue, singlehandedly turned the tourism business in favor of Mykonos. Today, the beach is considered as one of the prettiest in the world. So, make a hotel booking close to the Paradise Beach and immerse yourself in its limitless beauty.
Delos
Considered as one of the most important archeological sites in the whole of Greece, Delos has been given the title of a World Heritage Site by UNESCO. This tiny uninhabited island holds a sacred place in Greek Mythology as the birthplace of Apollo and Artemis. With passage of time, precisely around the 1400 BC, Delos became an important religious and port center. The island is speckled with the remains of the sculptures, statues and temples that once graced it. While some of it are scattered unattended throughout the island, others have been put on display in a museum. So, if you want to see an island that is all ancient in nature, book cheap flight tickets to Mykonos from where you can take a ferry ride to explore Doles.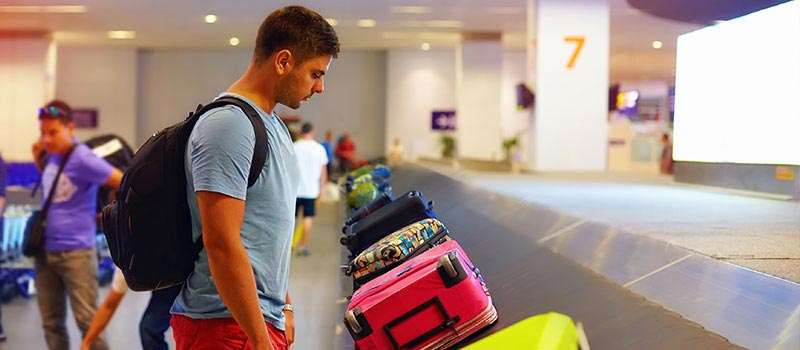 Getting Around in the City
Bus
Ferry
Moped
Rental car
Taxi
Other Popular Cities to Visit
Athens
Izmir
Manisa
Patras
Thessaloniki
Santorini
Book Flights to Mykonos
Mykonos is as famous for its high-end restaurants as it is for its party life. There are plenty of sophisticated and opulent restaurants around the island. You can enjoy anything from the freshest possible sushi to a deep dish pizza while on the island. However, if you are one of those who love to experiment local food, then Mykonos will not disappoint. The island is dotted with local restaurants selling authentic Cyclades and Greek food. While on this island, you must try the spicy cheese called Kopanisti and the pork dish called Louza. Book a last minute flight to Mykonos and head to the amazing island for a culinary experience like none other.
A Step towards Memory Capturing Family Vacations