Cheap Flights to Lethbridge
Book Flights to Lethbridge
Bright and Beautiful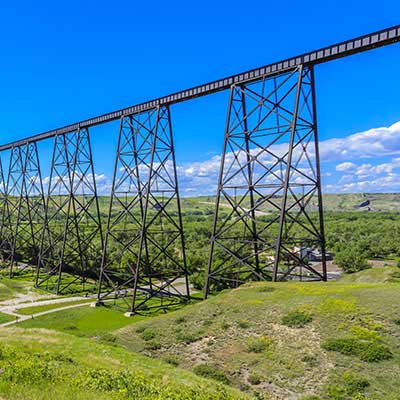 Uncovering Lethbridge
The Canadian city of Lethbridge is the third-largest one in the province of Alberta. Vast expanse of greenery, bright sunny skies and fresh air welcomes you the moment you walk into the city. Score some cheap plane tickets to Lethbridge and explore this gorgeous city.
Know more about Lethbridge
With warm summers and mellow winters, the city is a favorite among travelers. Skiing enthusiasts can visit the city in the winter when they can have an exhilarating time going down the slopes of the Canadian Rockies.
Popular Tourist Attractions
Galt Museum & Archives- Founded in 1964, the Galt Museum is dedicated towards showcasing the history of Southern Alberta and Lethbridge. Take a cheap flight to Lethbridge to view and take part in exciting events like Kids Celebrate, Poppy Paintings, Candle Holders, Creative Cupcakes and Adult Coloring. Certain halls in the museum are used as a venue for weddings, cocktail parties, conferences and formal dinners.
Nikka Yuko Japanese Garden- An interesting fact about this exotic piece of nature, which was inaugurated in 1967, is that the bridges, pavilion, gates and shelter were built in Kyoto, Japan. Later on, these exquisite components of the park were reassembled by the same five artisans who built them.
Southern Alberta Art Gallery- Located at Downtown Lethbridge, it is a major contemporary art gallery of the country. Book a low cost flight to Lethbridge to view some of the best works in its current and upcoming exhibition titled- Opera for a Small Room, Another Name for Everywhere and The Impossible Blue Rose etc.
Indian Battle Park- Commemorating the Battle of the Belly River, this historically important park spans over an area of 150 acres. Inaugurated in 1960, the park is a part of the Oldman River valley urban park system.
Nicholas Sheran Park- Named after one of the city's founders, the Nicholas Sheran Park is the largest park in West Lethbridge. It features lush lawns, a refreshing lake, a soccer field, basketball hoops, baseball diamonds and a children's playground. Grab a few cheap airline tickets to Lethbridgeand go for a lovely afternoon picnic in the park's greens.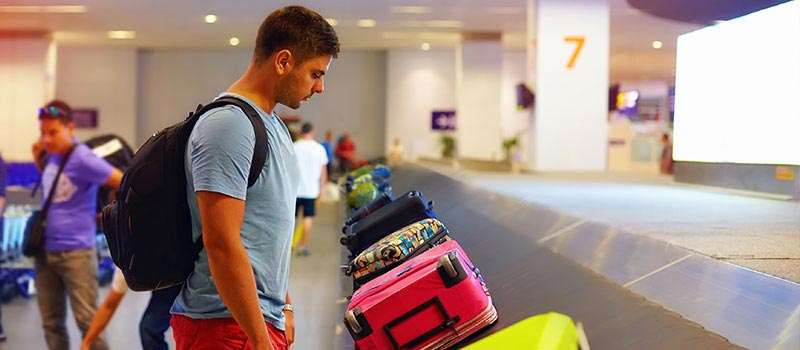 Getting Around in the City
Cab Service
Car Rentals
Bus Service
Bike Rentals
Snowmobile Rentals
Other Popular Cities to Visit
Calgary
Surrey
Edmonton
Vancouver
Victoria
Book Flights to Lethbridge
Whether you're someone who likes to travel on a whim or someone who likes to plan their vacation well-in-advance. Our dedicated team have designed tailor-made Lethbridge flight deals that cater to the specific needs of our diverse clientele. Go through Lookupfare's website or app to find last minute flights, cheap domestic flights and one way flight deals to Lethbridge for a great vacation.
A Step towards Memory Capturing Family Vacations