*All fares are quoted in USD.
Book Flights to Kazan
"A Culture Enthusiasts' Paradise"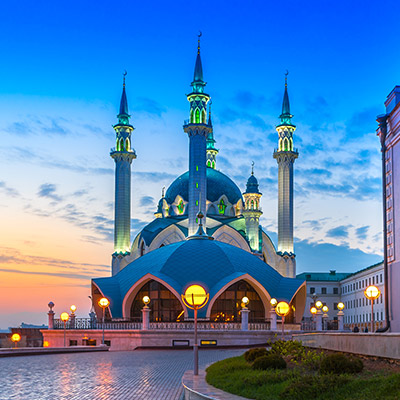 Uncovering Kazan
Sitting pretty on the banks of the Volga River, Kazan is a melting pot of cultures. This is where Europe meets Asia. It is the land of sacred mosques and revered churches where people of different cultures and religions live harmoniously with each other. Its history dates back to the late 13th century when Mongols or Tatars founded it after overthrowing the Bulgar kingdom of the region.
The city is dotted with numerous monuments that narrate the tale of its fascinating past. Kazan is not only about culture. There is plenty in store for nature lovers as well with scores of gardens and parks speckling its cityscape. It is an incredible destination offering something for everyone such as historians, culture enthusiasts and laidback travelers. So, get on a cheap flight to Kazan and unveil the unique charm of the city.
Know more about Kazan
This capital of the Russian republic of Tatarstan is home to several museums that offer a glimpse in to the rich culture and history of the local people. If you are a foodie, then brace yourself as the city of Kazan is about to take you on an enthralling ride. The not so well known Tatar cuisine will tickle your taste buds like never before. The influences of different cuisines is quite apparent in the local dishes. Chak-chak, echpochmak, gubadiya and peremech are among the dishes you must try.
Shopping is another thing that will love in Kazan. Though it does not have a luxury shopping scene, there are several districts where you can pick local handicrafts as souvenirs. Hop-on a last minute flight to Kazan and explore this wondrous city.
Popular Tourist Attractions
Kazan Kremlin - It may not be as famous as the Moscow Kremlin but the citadel complex in the city of Kazan is just as magnificent as any other kremlin in the country of Russia. It is a complex of structures dating between 16th and 19th centuries. Being inscribed as a UNESCO World Heritage Site speaks volume about the cultural and historical significance of this complex.
QolÅ?ärif Mosque - QolÅ?ärif Mosque, the largest Islamic place of worship in Russia, as well as in Europe outside of Istanbul when it was built in the 16th century, is a breathtaking sight. It's white-washed arches and towering teal minarets showcasing the fusion of modern Islamic and Russian styles of architecture are its highlights. The structure is just as appealing on the inside as it is on the outside, with its ceiling adorned with intricate Islamic patterns.
Agricultural Palace - Agricultural Palace is a government building housing the Ministry of Agriculture and Food of the Republic of Tatarstan. But what makes it a premier tourist hub in Kazan is its marvelous architecture. A symbol of modern Kazan, it is embellished with domes and portals displaying influence of classicism. Completed in 2010, the building serves as a backdrop for clicking beautiful pictures.
The National Museum of the Republic of Tatarstan - The largest museum in the region, The National Museum of the Republic of Tatarstan will satiate the history digger in you like never before. Boasting a collection of more than 800,000 objects pertaining to the history of the region, the culture of its people and more. Several temporary exhibits are also displayed here that keep visitors hooked.
Konstantin Vasilyev's Museum - Konstantin Vasilyev was a Russian symbolist artist who made several portraits, landscapes and surrealistic compositions in his short life of just 34 years. Some of this artist's best work is housed in a building on the Petzold Bauman Street. Along with Vasilyev's masterpieces, you can also come across objects belonging to the eminent artist himself.
Millennium Park of Kazan - Located in the heart of the city is the gorgeous Millennium Park of Kazan where you can take a break from your city tour and take a refreshing breath or two. At its center is a stunning fountain with little bronze dragons called Zilants. It is a great place for a romantic stroll with your special someone or a fun-filled picnic with the entire family. Ditch the public transport and explore all the points of interest in Kazan hassle free by renting a car.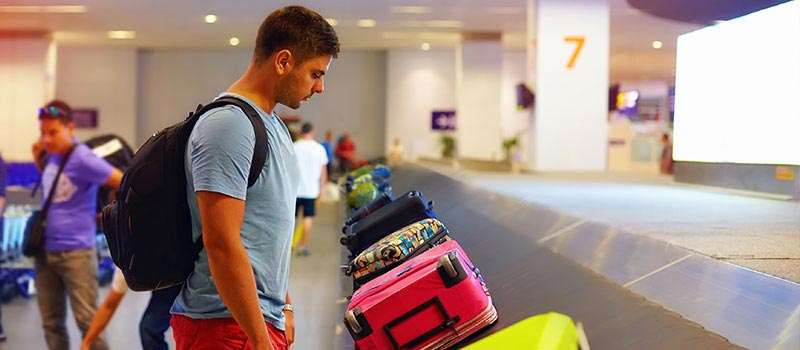 Getting Around in the City
Bus
Metro
Car rental
Tram
Other Popular Cities to Visit
Cheboksary
Ulyanovsk
Nizhnekamsk
Tolyatti
Izhevsk
Book Flights to Kazan
Intrigued by the myriad experiences and sights that Kazan has to offer? Then do not wait. Board a low cost flight and immerse in its beauty. It is also advised that you make your flight and hotel bookings in advance if you wish to avoid hiked rates of the last minute bookings.
A Step towards Memory Capturing Family Vacations