*All fares are quoted in USD.
Book Flights To Glasgow
The Quaint Scottish Metropolis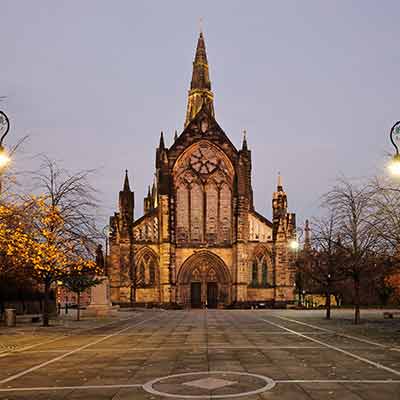 Uncovering Glasgow
Beautifully settled on the shores of the River Clyde, Glasgow is Scotland's largest city. In the past few decades, it has evolved into an intriguing metropolis in the United Kingdom. Today, the city enjoys the reputation of being one of the most desired destinations in the region, drawing hordes of business as well as leisure travelers. Book Cheap flights to Glasgow and gear up for some unforgettable Scottish diaries.
Know More About Glasgow
Glasgow is an awe-inspiring mix of the old and the new. The glittering metropolis holds within itself a wealth of old-world charm that gives a glimpse into its glorious past. Among its biggest tourist draws is its astonishing architectural heritage which can be witnessed in its myriad iconic landmarks from the Victorian era.
Not to be missed is Glasgow's culinary scene, which is 'cosmopolitan' and 'creative' in every sense. With drinks and food for practically every taste and pocket, the city never ceases to amaze its foodie guests. When talking about Glasgow, you cannot skip talking about its local art scene. Music is a crucial part of the local way of life and the city being a designated 'UNESCO City of Music' is a testament to that.
Also, calling Glasgow a paradise for shoppers would not be an exaggeration. The city is home to several prominent shopping districts where one can buy fancy apparels from all global fashion brands. If you are looking to splurge, do not forget to visit the famous Style Mile or the Golden 'Z' which comprises of Buchanan, Argyle and Sauchiehall streets.
Add friendly locals to the above description and what you get is a perfect destination for a solo adventure, vacation with friends, romantic escapade or family getaway.
So, what are you waiting for? Pack your bags, grab the best low-cost airline deals to Glasgow and brace yourself for an enthralling sojourn in the 'Dear Green Place'.
Popular Tourist Attractions
Kelvingrove Art Gallery and Museum – Kelvingrove Art Gallery and Museum houses 22 state-of-the-art galleries that exhibit a collection of 8000 artifacts ranging from natural history, arms and armor to art. Established in 1901, the facility, first and foremost, impresses with its architecture. The most prized possession of the museum is Salvador Dali's masterpiece called Christ of St. John of the Cross. Other astonishing items in its collection include Man in Armour by Rambrandt, Christ and the Adulteress by Titian and renowned works by Gauguin, Monet and Renoir.
Riverside Museum – The award-winning facility puts on display more than 3000 objects. You can find practically every mode of transportation here from skateboards and cars to locomotives and prams. Visitors can take a stroll in the streets of Glasgow through interactive displays or hop on a tram or a bus to get the real feel. Narrating the tales of the fascinating artifacts are 90 vast touch screen panels installed in the museum.
Glasgow Cathedral – The stunning Glasgow Cathedral which was originally built in the 12th century once drew hordes of pilgrims from near and far. Today, it stands as the best preserved medieval cathedral on the Scottish soil. Apart from its magnificent architecture, other things to admire here are the intricately carved pulpitum and the crypt that houses the tomb of St. Kentigern.
Gallery of Modern Art – Book the best discounted flight tickets to this Scottish beauty and explore the Gallery of Modern Art which is nothing short of a gem in the crown of Glasgow. Located in the heart of the city, it evokes awe with its every square inch, right from the edifice it is housed in to the splendid artworks. The best thing about the museum is that it consistently revamps its collection so its visitors can capture something new every time they visit.
Glasgow Botanic Gardens – In case you are looking for the perfect place for a picnic in Glasgow with your family, then your search ends here. Established in the early 19th century by a celebrated Scottish botanist named Thomas Hopkirk, Glasgow Botanic Gardens evokes a new life in visitors at just one sight. You can soak the sun in the aesthetic gardens of the facility or step inside to capture its vast assortment of flowers.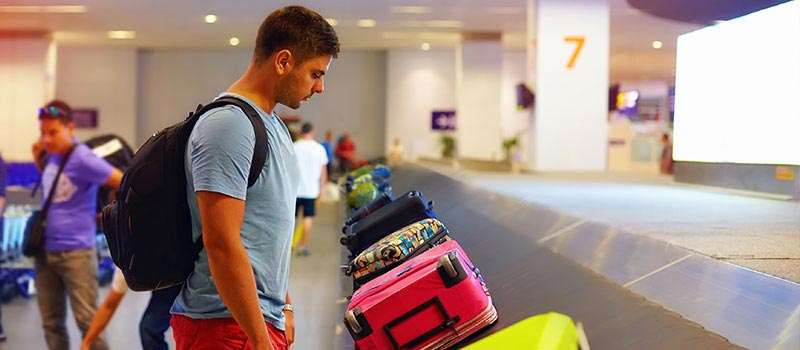 Getting Around in the City
Subway
Train
Taxi
Bus
Bicycle
Other Popular Cities to Visit
Edinburgh
Belfast
New Castle
Bradford
Liverpool
Book Flights to Burlington
Browse our website to find the best flight deals and set out on a memorable trip to Glasgow. You can also download our cheap flights app to avail heavy discounts on last minute flights to Glasgow.
A Step towards Memory Capturing Family Vacations