*All fares are quoted in USD.
Book Flights to Geneva
The City that Loves Humanity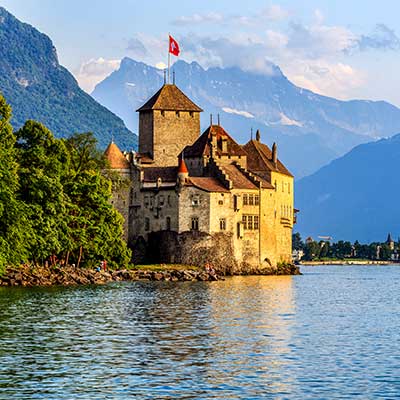 Uncovering Geneva
Pristine mountains covered with white fluffy snow, beautiful lake, bright soothing sun, and people talking in French- Geneva is a place of our dreams made real with great effort for nature and humanity to coexist in the most beautiful way possible. It is one of those places you'd love to go back to again and again. The whole place has the vibe of live, let live, and help live. If you want to feel the vibe we are talking about, board a flight to Geneva and feel what the city wants you to feel.
Know More About Geneva
Home to the headquarters of major humanitarian organizations such as the World Health Organization, International Labour Organization, CERN, and International Committee of the Red Cross, Geneva is a city brimming with everything good. One thing that particularly stands out about Geneva is how in its entirety it seems like a living, caring entity that wants to give you the greatest joys of life. From its delish chocolates and breathtaking architecture to its world-famous food trucks and underground jazz scene - Geneva will leave you spellbound. Start your search for best flight deals to this European city and have a relaxing vacation.
Popular tourist Attractions
Lake Geneva - No matter how much we write about Lake Geneva, it can never be enough. The lake offers spectacular views and a wide array of activities. You can simply sit on the banks of the lake and enjoy the heavenly sights of the French Alps. You can also take a boat ride and laze around while floating on the lake or you can rent vintage bikes and cycle along the mesmerizing shores of Lake Geneva. To experience the beauty of Lake Geneva in person catch a last minute flight to Geneva.
Jet d'Eau - Literally translating to water jet, this is the most famous landmark in the city of Geneva. The lake water is propelled to reach the heights of over 140 meters. Visible from anywhere in the city, this jet has become a symbol in itself. Jet d'Eau celebrated its 125th anniversary in 2016. Many hotels are speckled in close proximity to this iconic place. So, make hotel reservations in any of these hotels and wake up to the view of this enigmatic fountain.
Palais des Nations - Originally the headquarters of the now defunct League of Nations, this building is spectacular not just in an architectural sense but also in how it has elements and building blocks from all over the world. The heavy bronze doors were brought from Italy by Napolean and the smaller council chamber was a gift from Spain. The construction of this historical monument began on 7th September 1929. You can catch a bedazzling view of Lake Geneva from its lobby. Now the European headquarters of the UN, visitors can take guided tours of this awe-inspiring structure.
Café Marius - Deemed the best wine bar in the city of Geneva, this bar was once a butcher shop. Located in Place des Augustins, Café Marius has a décor that reminds visitors of its past. The walls inside are lined with bottles, hanging ham, and illustrations of pigs thus giving it an eerie yet almost mystical feel. When at Café Marius, enjoy their organic wines combined with their gourmet snacks. It is a perfect place to go on a date or chill with closest of friends.
Food Trucks of Geneva - Not a location or a spot per se, the food trucks of Geneva are a popular tourist attraction nevertheless. Geneva is famous for its food all over the world but even more so for its food trucks. If you love salads and wraps then you must visit "Elsalad," and if burgers are your soul food, then run straight to "The Hamburger Foundation." But, if you go weak in the knees at the mere mention of fancy greasy barbeque ribs and pulled pork sandwiches, then "Funky BBQ" is where you need to be. The experience of eating such delish food at the food trucks is going to be a stand out memory. So, rent a car and steer your wheels to some of the most amazing food trucks in the whole of Geneva.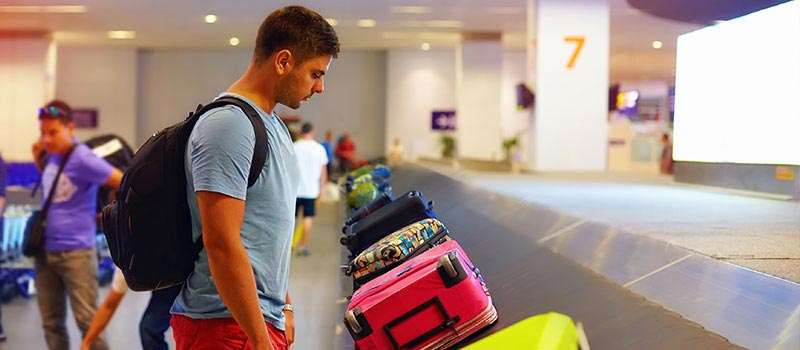 Getting Around in the City
Buses

Yellow Boats

Trains

Trams
Other Popular Cities to Visit
Annecy

Milan

Perouges

Gruyeres

Montreux
Book Flights to Geneva
If you are a traveler wanting to go to Geneva but delaying plans because of the high prices of the flight tickets, then you have come to the right website. With us, you can book cheap flights to Geneva without any hassle. And, not just flight tickets, but also hotels and rental cars at lucrative prices. So, what are you waiting for? Book with us now and live out your dreams of traveling.
A Step towards Memory Capturing Family Vacations