Book Flight to Eugene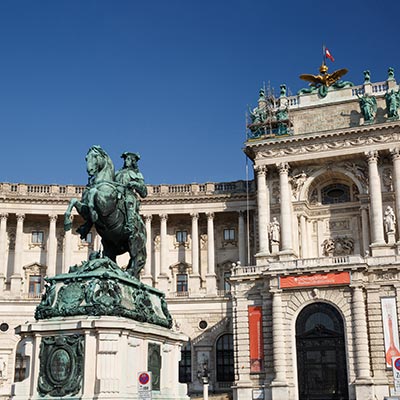 Uncovering Eugene
Eugene, a city famous for its natural beauty and love for the arts, is located in the state of Oregon. Its geographical features are perfect for various recreational activities such as hiking, biking, rafting, swimming, tubing, jogging and kayaking. Founded in 1846, the city is named after its founder Eugene Franklin Skinner. Book a cheap flight to Eugene and explore this intriguing city.
Know more about Eugene
The University of Oregon is located in Eugene. An interesting fact about the university is that its mascot, Donald Duck, is the only sports mascot by Disney. Its stadium, the Autzen Stadium, holds the record of being the largest sports arena in Oregon.
Travelers would be delighted to know that the city is considered to be one of the most bicycle-friendly cities in the US. Eugene also boast of having the oldest Black Tartarian cherry tree in the country, housed in Owen Rose Garden. Hop-on a low cost flight to Eugene and discover everything that this beautiful city has to offer.
Delectable food is an important part of exploring any new city during a vacation. Here are a few names that promise you a good time and great food- Cornbread Café, Marché, Beppe & Gianni's Trattoria, Fisherman's Market and Café 440.
Popular Attractions
Science Factory Children's Museum & Planetarium- The interactive exhibits of the Science Factory Children's Museum & planetarium provides a hands-on experience to its visitors. This active participation in the exhibits ignites interest in young minds that eventually acts as a base for further study in the respective fields. Along with the exhibits, the museum features planetarium shows, summer camps and special events and programs such as 'Inside Your Brain', 'Instructions for Life', 'The Polar Express' and music concerts. Take a last minute flight to Eugene and visit the museum with your kids for a memorable holiday.
Alton Baker Park- Alton Baker Park, an enchanting spot, needs to be included in your things-to-do in Eugene list. With an abundance of greenery, the park also features a duck pond. In addition to appreciating the magical beauty of Mother Nature, there are many other things for travelers to engage in. The park is used as a venue for many events and festival such as Art and the Vineyard Festival, music concerts and plays etc.
Jordan Schnitzer Museum of Art- Jordan Schnitzer Museum of Art, founded in 1930, was designed by the talented architect Ellis F. Lawrence. A fascinating feature of this art museum is that the building that houses the museum has been designed without any windows. This is to ensure that the treasures (art) in their collection are well-protected. Located on the premises of University of Oregon, it holds the honor of being the only academic museum in the state to be accredited by the American Alliance of Museums. It was inaugurated in 1933. The art museum's exquisite collection consists of American, European, Chinese, Japanese and Korean art pieces.
Mount Pisgah Arboretum- Nestled amidst Howard Buford Recreation Area, the Mount Pisgah Arboretum was founded in 1973. This beautiful slice of nature features the Willamette River, riverside walking & hiking trails, evergreen forests and meadows with a plethora of delicate psychedelic flowers. Its gorgeous premises are often used as a wedding venue. A host of wildlife species call Mount Pisgah Arboretum. Some of those animals are deer, foxes, bats, coyotes, lizards, tree frogs, garter snakes, gophers, red-legged frogs and the endangered Western Pond Turtle. Get on a flight to Eugene and spend some time strolling around at this spot, for a soothing vacation.
University of Oregon Museum of Natural and Cultural History- The amazing collection of the University of Oregon Museum of Natural and Cultural History contains artifacts pertaining to various fields such as paleontology, anthropology and zoology. Its exhibits include 'Oregon- Where Past is Present', 'Explore Oregon', 'Paisley Caves and the First Americans', 'Hungry Planet: What the World Eats' and 'Many Nations- Oregon Tribal Flags'. In addition to the informative exhibits, the museum also holds educational & entertaining programs and events for both, kids and adults.
Hult Center for the Performing Arts- A spot where dreams and ideas turn to reality, the Hult Center for the Performing Arts is a performing arts venue built in 1982. It features an art gallery, a meeting space and two different performance halls. Some of the most popular shows are presented by its resident companies- Eugene Ballet Company, Eugene Symphony, The John G. Shedd Institute for the Arts, Ballet Fantastique, Oregon Bach Festival and Eugene Concert Choir.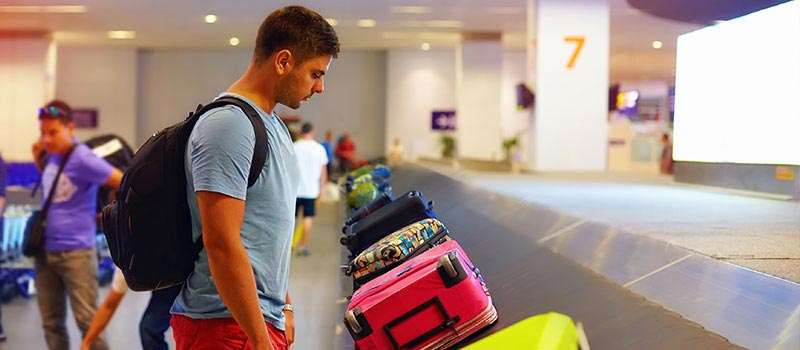 Getting Around in the City
Car Rental.
Cab Service.
Bike Rental.
Bus Service.
Other popular cities to visit
Book Flights to Eugene
While trying to book cheap flights to or from Eugene online, you'll find that some of the most lucrative flight deals are offered by Lookupfare. Browse our website or app to find the deals that meet your travel requirements. The flight deals in our travel portal are of different genres such as group travel, senior travel, weekend travel and last minute flight deals.
A Step towards Memory Capturing Family Vacations