Book Flight to Erie
The Lake City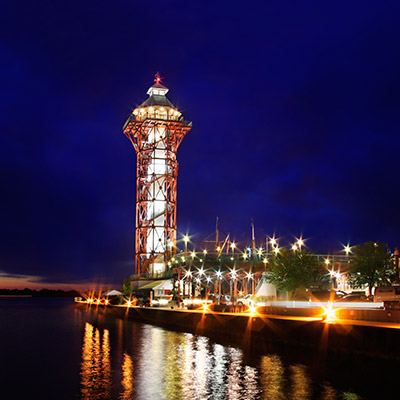 Uncovering Erie
Gracing the shores of Lake Erie, is the city of Erie. Due to the large sparkling water-body, the city is fondly called "Gem City". Lake Erie is the warmest amongst all the Great Lakes making it perfect for you to go for a refreshing swim. Located in the state of Pennsylvania, Erie was founded in 1795. Blessed with ample greenery, Erie is counted amongst one of the best places in the country for bird watching. This charming little city offers everything you need to unwind during your vacation. Hop-on a low cost flight to Erie for an awesome vacation.
Know more about Erie
A wine lover's paradise, Erie produces the third largest amount of wine in the country. Hence, its nickname- Purple Paradise. There are many wineries in and around the city that gives you the opportunity to gather first-hand knowledge about the fine art of winemaking. You also have the option of spending your time tasting the best wines the city has to offer. The best places for wine tasting are- Mazza Vineyards, Presque Isle Wine Cellars at the Colony, Courtyard Winery and South Shore Wine Company. Take a last minute flight to Erie to unwind while having a few delicious sips at these venues.
Good food is important for you to have a great holiday experience. The city has many restaurants that offer mouthwatering dishes that goes on to make your vacation memorable. A few for you to stop-over at are- Pie In the Sky Café, Mi Scuzi, Pineapple Eddie Southern Bistro, Firebirds Wood Fired Grill, U Pick 6 Tap House and Park Dinor.
Popular Attractions
Presque Isle State Park- A gorgeous piece of nature with panoramic views, the Presque Isle State Park is located at a peninsula on Lake Erie. A fascinating fact about this arch-shaped peninsula is that it is constantly, subtly, reshaped by winds and waves. Along with the obvious appeal of nice warm beaches perfect for sun-bathing, travelers can engage in various exciting activities like hiking, biking, swimming, boating and birdwatching in the park. Check out a few Erie cheap flights to visit this enchanting park.
Erie Art Museum- Erie Art Museum, founded in 1980, has an amazing collection of more than 8,000 pieces of art. Along with the permanent collection, the museum regularly holds visiting exhibitions all year through. It also conducts traveling exhibitions and share their exquisite collection with fellow museum partners (domestic and international). The beautiful premises of the museum is also used as a venue for parties, weddings and corporate events.
Waldameer Park- Waldameer Park, an amusement and water park, needs to be included in your things-to-do in Erie list. This is a great place to spend some quality time with your family or friends, especially in the spring and summer months. Founded in 1896, it is considered to be the tenth oldest amusement park in the country. Along with 33 rides, the park features sheltered picnic areas and a gift shop.
Erie Maritime Museum- Situated in downtown Erie, the Erie Maritime Museum was founded in 1998. The museum showcases Erie's rich maritime legacy with various interactive and informative exhibits. The highlight of the museum is the replica of the USS Lawrence, a battleship. "Battle of Lake Erie", a masterpiece by the talented artist Julian Oliver Davidson is displayed in the museum. Take a low cost flight to Erie to visit this intriguing museum.
Erie Zoo- Erie Zoo, inaugurated in 1930, is home to more than 400 animals. The premises of the zoo consists of a greenhouse and botanical gardens that feature around 600 different species of plants from around the globe. A member of Association of Zoos and Aquariums, the zoo has various educational programs that informs the masses about the interesting lives of the animals. Its outreach program has facilities for a traveling zoo that takes certain animals to classrooms, birthday parties at public parties and retirement homes and make presentations pertaining to those species. The spectators are also allowed to interact with these animals.
Splash Lagoon- Splash Lagoon, an indoor waterpark resort, spans over an area of 80,000 sq. ft. This amazing place comprises of a children's area, a massive activity pool, two hot tubs, several water slides, an arcade, mini bowling, a surf shop and laser tag facilities. The wave pool covers a staggering area of 30,000 sq. ft. Book a Flight to Erie and take your family or friends on a great vacation.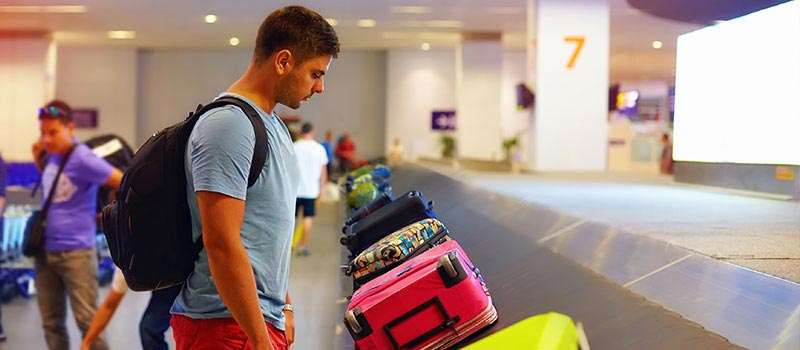 Getting Around in the City
Cab Service.
Car Rentals.
Bus Service.
Other popular cities to visit
Buffalo.
Hamilton.
Cleveland.
Charter Oaks.
Conneaut.
Book Flights to Erie
Lookupfare understands that not all travel requirements are the same. As diverse as our clients are, so are their travel needs. While browsing our portal for Cheap flights to or from Erie, you'll see that our deals fall under different categories making it convenient for you to find the deal that best suits your travel needs.
A Step towards Memory Capturing Family Vacations