Book Flights to Durango
The Gorgeous Water Town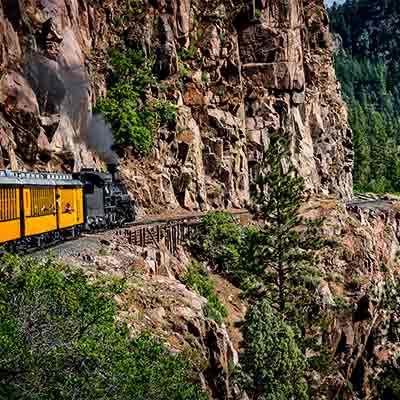 Uncovering Durango
Located in Southwest Colorado, Durango is high on dramatic and diverse backdrops; from San Juan Mountains uneven summits to Animas River Valley's sandstone bluffs. Supreme access to incredible outdoors, treasured western traditions and a rising collection of trendy stores and eateries make this blissful town an ideal place to visit throughout the year. Hop on any cheap flights to Durango and relish the Old West heritage that is plastered throughout the city, from museums and parks to the colorful festivals and fairs.
Know More about Durango
Earlier known as a frontier mining town, Durango draws many tourists throughout the year for its riches of outdoor recreational activities and breathtaking natural beauty. Kayakers, horse riders, campers, hikers, fishermen, mountain bikers, and rock climbers head to San Juan National Forest that spans over 2 million acres. But, Durango's major attraction is the nine-hour historic train trip on a vintage steam locomotive. So, low down your pace a bit and stroll past the marvelously restored Victorian buildings in the historic Downtown Durango and wind up your day in a local pub. Grab cheap plane tickets to Durango and enjoy a memorable and relaxing vacation.
Popular Tourist Attractions
San Juan National Forest – 3000 square miles of raw American Beauty, located at the city's fingertips, is San Juan National Forest. This natural wonder is home to some mesmerizing landscapes, abundant with mounting peaks –many over 14,000 feet – cascading waterfalls, soaring alpine lakes, archeological relics and beautiful canyons that easily draw adventure enthusiasts and nature romantics for a wonderful break.
Theodore Roosevelt cited San Juan Forest a countrywide treasure owing to its native significance and natural wealth. Browse our website to book a low-cost flight to Durango and traverse across the rocky terrain and catch wildlife creatures like bighorn sheep, bear, fox and elk among 300 species of fauna that add life to the San Juan National Forest's epic landscape and historic sites, including ancient human houses that provide a unique peek at the region's cultural heritage.
Historic Downtown Durango – Book cheap one-way flights to Durango and take a stroll in the footsteps of the railroad workers and miners who escorted and settled the Wild West within the city. This Historic Downtown offers a splendid blend of modern day lifestyle and western charisma interlaced in the region, speckled with exotic hotels, elegant museums, trendy restaurants, gift stores, art galleries and trendy shops.
Animas River Trail –Enjoy a day of fun on the Animas River Trail. This mountain town is teeming with opportunities for adventure in the incredible outdoors. ART is one of the most scenic trails that you must experience during your Durango trip. It is a concrete path of 7 miles that runs through the Historic Downtown from north to south following the gorgeous Animas River. This amazing trail is handicap accessible and there are incredible options for transportation through the town on bicycle or strolling. Visitors here can discover the amazing natural splendor of the running river. One also gets the opportunity to peek at the remarkable city and Silverton Narrow Gauge Railroad that runs sideways along the trail.
James Ranch – Situated in the elegant Animas River Valley, James Ranch embraces over 500 acres of parkland comprising of azure waters, organic vegetables, colorful flower garden, grazing Jersey milk cows and a splendor that is sure to cast a spell on your visit. James Ranch is one of the most sought after tourist hotspots for those looking to escape from the hustle and bustle of the city life.
Mountain Waters Rafting –Browse our website or mobile app and book plane tickets to Durango to get a dose of high adrenaline rush. Mount Waters Rafting is one of the most popular adventure activities here. The staff is comprised of highly skilled and trained professionals who make sure that all the visitors take part with the necessary precautionary measures and have an incredible time.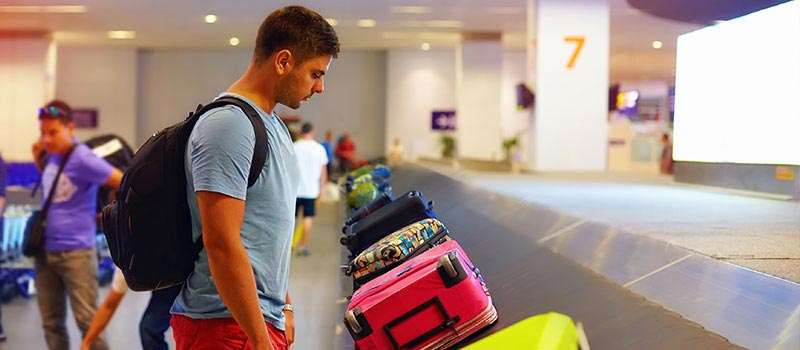 Getting Around in the City
Walk
Train
Car Rentals
Busses
Other Popular Cities to Visit
Alamosa
Aztec
Redlands
Cortez
Grand Junction
Book Flights to Durango
Get on a last minute flight to Durango and make your trip to this charming city unforgettable. You can find the best Durango flight deals on our website or cheap flights app alongside other offers on flight tickets.
A Step towards Memory Capturing Family Vacations