*All fares are quoted in USD.
Book Flight to Dayton
The Gem City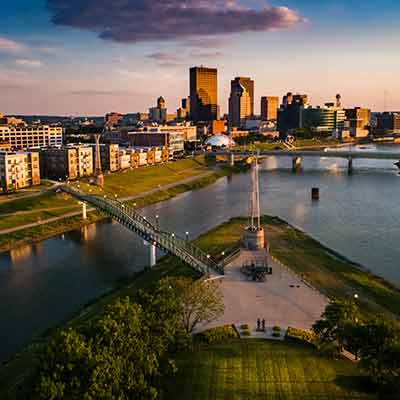 Uncovering Dayton, Ohio
Are you wondering what to do this weekend? If you are looking for places to go and have fun things to do, Dayton, Ohio is one among the many beautiful places in United States to enjoy your vacation with mirth and laughter. The city offers such wide range of things to do that almost everybody will find something to their delight. Hop on a cheap flight to Dayton and gear up for a memorable vacation.
Know More about Dayton
Dayton is one of the largest cities in Ohio and a very popular weekend destination. The city is home to some world-class museums, lush green parks, renowned performing arts centers and some wonderful attractions. The National Hall of Fame, SunWatch Indian Village, the Boonshoft Museum of Discovery and Aullwood Audubon Center are some of the top family-friendly attractions in the city.
Book low-cost airline tickets to Dayton and discover its unique landmarks, roadside attractions, hidden marvels and the regions nearby. Hometown of flying experts kids Orville and Wilbur Wright, Dayton has long history and association with the aviation industry. Located on the outskirts of the city is the well-known U.S. Air Force Museum and a memorial that supports the theory that Earth is hollow.
Popular Tourist Attractions
Dayton Aviation Heritage National Historical Park –Dayton Aviation Heritage National History Park is one of the most sought after tourist attractions in the city. The Park was built in the honor of three extraordinary men –Paul Laurence Dunbar, Orville Wright and Wilbur Wright and their work to discover flight. This historical park easily entices visitors from every nook and corner of the world as one can enjoy the amazing collection of the accomplishments of these three Dayton Sons. Huffman Prairie Flying Field – now a part of Wright –Patterson (AFB), where the Wright Brother's first plane was tested, Wright Cycle Company Complex and Wright-Dunbar Interpretive Center are some of the most prominent highlights here.
National Museum of the U.S. Air Force – Grab cheap plane tickets to Dayton and discover the largest and oldest military museum in the world. On your visit to this wonderful military museum, you can explore the history of aviation through its exhibits of hundreds of aerospace vehicles and missiles. National Museum of the U.S. Air Force offers tours of the facility and also gives a chance to the visitors to see its renovation project works.
Boonshoft Museum of Discovery – Established in 1893, the Boonshoft Museum of Discovery started as a part of the Dayton Public Library and Museum. This Museum of discovery is more than just a children's museum, it's an avenue for learning that includes a science and technology center an observatory, a planetarium and a zoo.
Dayton Art Institute – Located in downtown Dayton, Dayton Art Institute features some splendid pieces of artworks. The museum was established in 1919, and is one of the finest art museums in the region. Dayton Art Institute is home to over 20,000 pieces spanning 5000 years of art history. African Art, Berry Wing of European Art, Dicke Wing of American Art, Ancient Art, Eileen Dicke Gallery of Class, Oceanic, Pre-Columbian and Outdoor Sculptures are some of the highlights of this museum.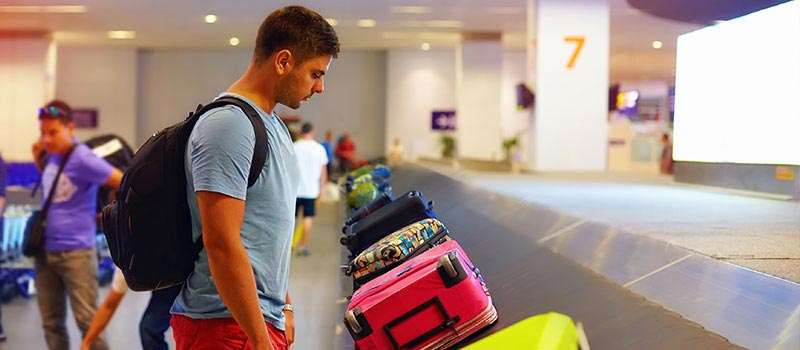 Getting Around in the City
Cab Service
Trains
Bus Service
Other Popular Cities to Visit
Riverside, OH
Beavercreek, OH
Fairborn, OH
Kettering, OH
Vandalia, OH
Book Flights to Dayton
The city is well served by Dayton International Airport (DAY) and has frequent flights to major destinations within the country and abroad. Bustling, beautiful and pleasant –that's Dayton in nutshell for you. Make sure to check our cheap flights app for various Dayton flight deals. Browse through the several last minute flights to find cheap airline tickets to Dayton.
A Step towards Memory Capturing Family Vacations