*All fares are quoted in USD.
Book Flights to Cordoba
The Spanish City of Diversity and Harmony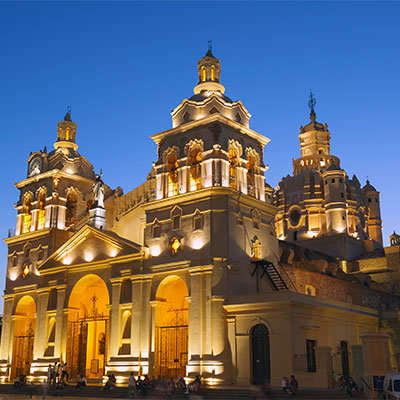 Uncovering Córdoba
Córdoba, located in Argentina — one of the most beautiful countries of South America — needs to be in every globetrotter's bucket list. The Primero River running through the city adds to the beauty of the place. Founded in the year 1573, its rich history entertains history aficionados during their Córdoba trip. However, the primary reason for people to choose this intriguing city for their vacation are its countless attractions. Museums, parks, churches, observatory, zoo, travelers find anything and everything in Córdoba. So, book a cheap flight to Córdoba for a great vacation.
Know More about Córdoba
If you love to indulge in adventure sports while on your vacations, there are plenty of options in and around Córdoba. However, there's one spot that takes away the trophy when it comes to non-stop outdoor fun. That place is Punilla Valley that's located near the city. The site offers a host of exciting activities such as trekking, paragliding, swimming and horseback riding. So if you're an adrenaline junkie, then hop on a last minute flight to Córdoba and have a grand time.
Popular Tourist Attractions
Church of the Sacred Heart
The Church of the Sacred Heart or Iglesia del Sagrado Corazón, is a Catholic church built in Gothic Revival architectural style. The intricately designed interiors of this church showcases the talent of the ones who spent time building this magnificent structure. However, the highlight of the church are its two bell towers. The one with the spire represents divinity, the other one represents mortality. While on your Córdoba trip, visit this holy place and soak in its spiritual vibe. Book airline tickets well in advance to get heavy discounts.
Evita Fine Arts Museum
Housed in the Ferreyra Palace, Evita Fine Arts Museum is one of those must-not-miss places in Córdoba. The structure, designed by the talented French architect Ernest Sanson, is as beautiful as the paintings it holds. This elegant looking museum has 12 exhibits showcasing the artworks of numerous celebrated artists such as Pablo Picasso, Juan Carlos Castagnino, Joaquín Sorolla, Gustave Courbet, Emilio Caraffa, Ricardo Supisiche and Lino Enea Spilimbergo. For your next vacation, take a flight to Córdoba and explore the contents of this impressive art museum.
Sarmiento Park
If spending time amidst nature rejuvenates your soul, then Sarmiento Park is a place that needs to feature in your Córdoba bucket list. This vast expanse of greenery is the perfect place for you to take a leisurely stroll and soaking in its serene vibes. An intricately designed bridge, an artificial lake and a fountain are the highlights of the park. If you love animals, then the ducks floating on the lake will delight your heart. There's even a little wooden dock from where you can feed the ducks. The park also happens to be the largest public park in the city. Make a rental car booking and drive to the park to discover its wonders at your own pace.
Paseo del Buen Pastor
Built in 1901, Paseo del Buen Pastor is a cultural center that provides different options for entertainment. If you want to unwind after a long day of hopping around at various attractions, then head to this complex and have a memorable time with your loved ones. You can catch a live music performance, have a drink or two at one of the café-bars or click photos with the tall fountains as a backdrop. It looks pretty charming in the evening when the whole place gets lit up with different colored lights. Book a hotel near the Paseo del Buen Pastor and have easy access to this lively place.
Córdoba Botanical Garden
This is another piece of nature that's a pride and joy of the city. A nature lover's haven, the park is popular not only for its aesthetic sense but also for the crisp fresh air it provides. Gracing the premises of this garden are countless species of plants. The bright cheery flowers make the whole place come alive. Taking a walk through this garden can prove to be a soul enriching experience. No matter who you're traveling with, a visit to this park is an absolute must.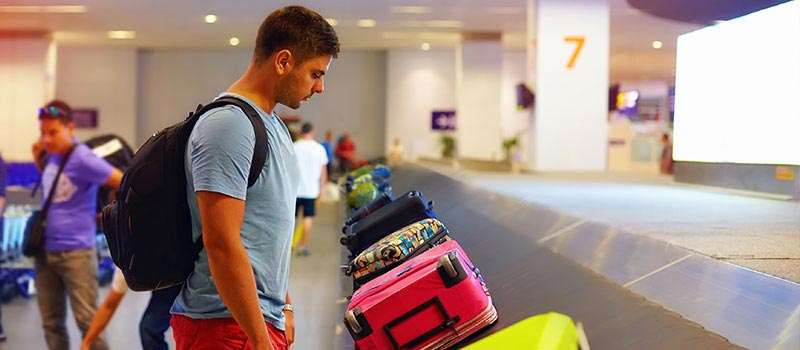 Getting Around in the City
Bus
Cab
Rental Car
Rental Bike
Other Popular Cities to Visit
Jesus Maria
Villa Carlos Paz
Santa Fe
Parana
Catamarca
Book Flights to Córdoba
An important aspect of a city is its nightlife. And when it comes to offering a good time, Córdoba doesn't disappoint. Whether you want to kick back and relax at a bar with your travel mates or dance the night away, you can head to one of the many bars and nightclubs dotting the city. Some of the big names of the city are Divi, Studio Theater, Cruz Espacio, Zen Disco, Clarke's Irish Bar, Dada Store Mini Bar and Zombi's Rock Bar. Book a low cost flight to Córdoba on your next vacation and have a ball.
A Step towards Memory Capturing Family Vacations