Cheap Flights to Columbia
Book Flights to Columbia
The City of Dreams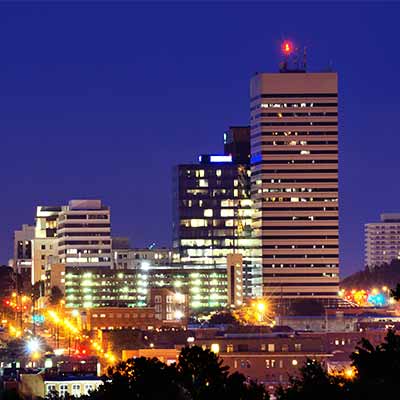 Uncovering Columbia Columbia is the capital city of South Carolina and home to numerous outdoor and indoor activities. The city encompasses several shopping districts, parks and recreational areas, historical monuments, rich and diverse history, remarkable infrastructure, notable personalities, and much more.
Columbia witnessed a major change during the 1990s and early 2000s, particularly in the downtown area. The Congaree Vista district, that was once a famous Warehouse District, turned completely into a place of attractive galleries, shops and restaurants. So, wait no more and explore this enthralling city by booking flights to Columbia.
Know more about Columbia
Columbia has a diversified economy being the seat of the state government, headquarters of Fortune 1000 energy company, Computer Science Corporation, and over 70 foreign affiliated companies. The city lies at the confluence of Saluda River and Broad River, both of which merge in the city to form the Congaree River. Book cheap flights to Columbia and discover this beautiful city that offers ample of attractions to its visitors.
Popular Tourist Attractions
South Carolina State House – One of the finest examples of Greek revival architecture style, South Carolina State House is among the top tourist attractions in the city. Currently, it houses the government of the state of South Carolina. Visitors can get an introduction to the deep rooted state history by exploring various monuments situated on its grounds such as American-Mexican War Monument, Confederate Monument, Revolutionary War Generals Monument, Wade Hampton III, Benjamin Tillman and many more.
Riverbanks Zoo and Garden – A famous zoological park, Riverbanks Zoo and Garden is home to more than 2,000 creatures with collections of mammals, reptiles, fish and birds. Some of the attention grabbing exhibits include gorillas, African elephants and Koalas. Some of the other highlights of the zoo include a Birdhouse, African Plains, The Aquarium Reptile Complex, Riverbanks Farm and Kangaroo Walkabout. Some separate exhibits also feature Hyenas, Meerkats, Siamangs, Lions and Hamadryas Baboons.
EdVenture – One of the largest children's museums in the city, EdVenture is packed with fun and entertaining activities. It is however an equally appealing place for adults. The eye catching attraction such as 'Eddie,' the world's largest child sculpture stationed on the first floor, welcomes everyone upon arrival. Other attractive exhibits include Wags and Whiskers and a pet care lab.
Koger Center for the Arts – Located in the University of South Carolina campus, it is one of the best places to spend some time watching various musical, dance and theatrical performances featuring various global and local artists. The art center got its name from two philanthropists namely Ira and Nancy Koger.
Finlay Park – Finlay Park is a venue for many events and festivals, popularly known for hip summer concerts. Other highlights include picnic tables, cafes, scenic waterfall, lake, two playgrounds and much more. A notable feature of the park is the open air screening of movies on every Friday night during the summer months.
South Carolina Confederate Relic Room and Museum – A calm and well maintained avenue, South Carolina Confederate Relic Room and Museum is one of the oldest museums in the city. It highlights the history of the state's military from the revolutionary war through the present day war on terrorism. Visitors can glance through country's exclusive battle flag collections, expensive weapons, and uniform collections. The museum has a vibe that reverberates with military culture.
Congaree National Park – The sprawling National Park is surrounded by tall lush trees and houses a designated wilderness area. The park features primitive campsites that is perfect for camping, kayaking, hiking, canoeing and bird watching. Many large animals can also be spotted in the park such as deer, coyotes, feral dogs, turkeys and bobcats. The water arena is home to some interesting creatures like snakes, turtles, amphibians, various types of fish and alligators.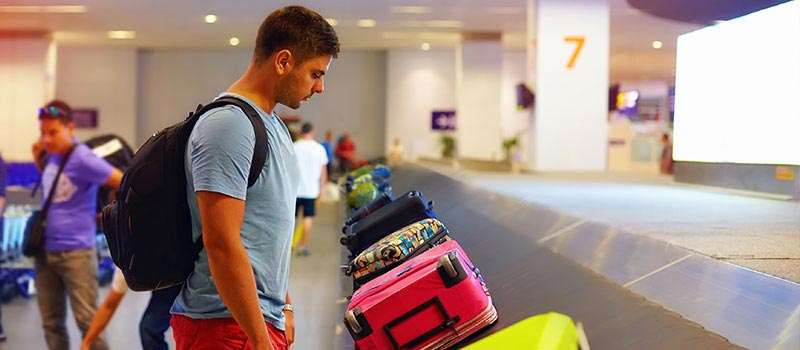 Getting Around in the City
Car Rentals
Bus service
Taxis
Bicycling
Walking
Other Popular Cities to Visit
West Columbia
Lexington
Irmo
Dentsville
Orangeburg
Book flights to Columbia
The city of Columbia can be accessed by air through the Columbia Metropolitan Airport. If you are planning your trip to Columbia, then look no further as our website and mobile app helps you find cheap airline tickets to Columbia, as well as other cheap domestic flights and last-minute flight deals.
A Step towards Memory Capturing Family Vacations