Cheap Flights to Cheyenne
Book Flights to Cheyenne
Magic City of the Plains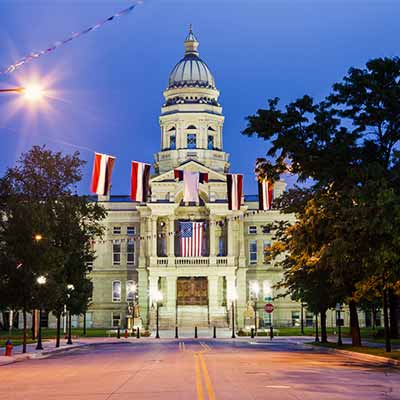 Uncovering Cheyenne
If you are interested in Cowboys and Old West history, then Cheyenne is the best place for you to visit. Cheyenne is the capital city of Wyoming. The city is abuzz with a plethora of exciting activities ranging from culture of high tea to high energy rodeo. Book flights to Cheyenne and plan a fun trip to this charming city.
Know more about Cheyenne
The city of Cheyenne is located on Crow Creek and Dry Creek lying near the southeast corner of the state of Wyoming. The city is packed with many attractions such as historical museums, parks, mountain biking, climbing, camping, world-class restaurants along with spirited celebration of numerous events and festivals. Cheyenne is famous for hosting the annual Cheyenne Frontier Days in the month of July which includes ten days of fun such as rodeos, parades and more. In short, the city is surprisingly full of impressive spots and leisure activities that keeps you hooked on your visit. If you want to explore this beautiful city, take a look at the numerous Cheyenne flight deals including last minute flights.
Tourist Attractions
Cheyenne Depot –A must visit place in Cheyenne — Cheyenne Depot — invites a number of visitors because of various family-friendly attractions that includes Cheyenne Depot Museum. The museum features child-friendly exhibits, interactive displays and rich railroad history. The site is designated as a historical landmark which is home to a tall cowboy shoe.
Cheyenne Botanic Gardens – A lush green space filled with tropical plants, cacti gardens, herbs (both culinary and medicinal) and a waterfall-pond — Cheyenne Botanic Gardens is a spot that needs to be included in your things to do in Cheyenne list. It functions as a traditional public botanic garden, community garden and a municipal nursery.
A large variety of roses can be found in its premises. Other features include a garden labyrinth and two community gardens where residents of the city grow vegetables, fruits and herbs.
Paul Smith Children's Village – This is an exciting spot for visitors traveling with children. Paul Smith Children's Village is famous for teaching children about gardening and sustainability in a fun and an educational way. This museum has many ponds, teepees, a puppet theater and a secret garden. In addition to this, there is a solar pump, a windmill and a greenhouse built with energy conservation features. Grab a few cheap plane tickets to Cheyenne and visit this intriguing attraction.
Bit-O-Wyo Ranch – Situated at a height of about 8,000 feet, this place is well-known for providing spectacular views of the surrounding valleys and water bodies. Visitors can enjoy the trail ride, Horse Barn Dinner Show and a stay in one of the cozy huts nearby. Bit-O-Wyo Ranch also organizes fun events like children's summer camps and Wind Riders.
Curt Gowdy State Park – Once an area of hunting for various natives, Curt Gowdy State Park is now an excellent spot for adventure lovers. The park is set in the rolling foothills of Laramie Mountains. Its trails attract riders and people who love to catch Kokanee Salmon fishes. Its reservoirs are used for boating and canoeing. It is also a popular camping spot. 100000
Cheyenne Frontier Days – A famous two-week celebration of western life with its main focus on the world's largest rodeo. Visitors can watch cowboys perform steer wrestling, riding broncos bareback and participating in barrel racing. During the 10 days that this event is celebrated, spectators can enjoy everything; from top-notch entertainment to fabulous parades featuring antique carriages, art show and automobiles. This festival dubs itself as the "World's Largest Outdoor Rodeo and Western Celebration", drawing more than 200,000 visitors annually.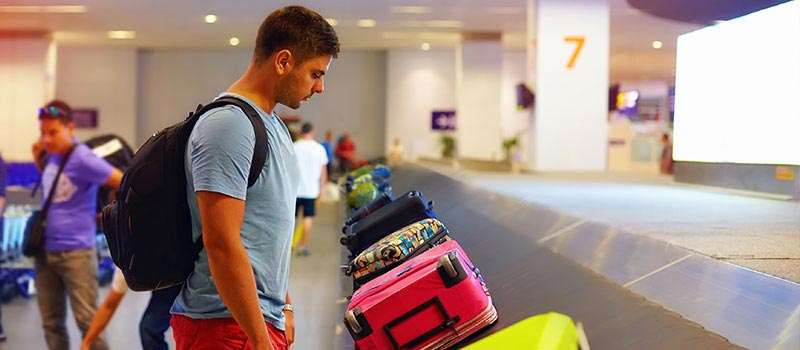 Getting Around in the City
Other Popular Cities to Visit
Fort Collins
Laramie
Windsor
Greeley
Loveland
Book flights to Cheyenne
Get the best low-cost flights to Cheyenne on our website or app and enjoy your trip. Along with regular marked-down flight tickets, our travel portals also offers custom-made travel deals such as group travel, senior travel, weekend travel and family travel.
A Step towards Memory Capturing Family Vacations