*All fares are quoted in USD.
Book Flight to Brussels
"Belgium's Enchanting Capital"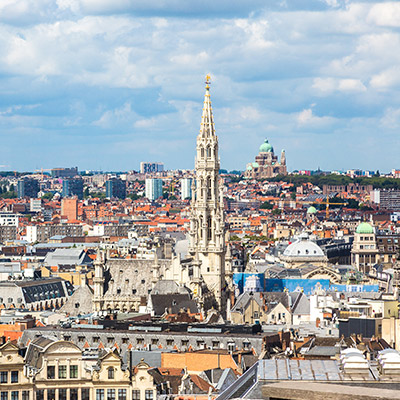 Uncovering Brussels
The Belgian capital and the de facto capital of the European Union, Brussels is fascinating in every sense of the word. From its intriguing history to its beguiling culture, everything about the city evokes awe. It is also a city of contrasts. While on one hand it is home to countless historic monuments such as the iconic Manneken Pis, on the other it is marked with modern architectural marvels like that of Atomium. If you are yet to soak in the charm of this European beauty, then wait no more. Get on a cheap flight to Brussels today and see the best of it.
Know More about Brussels
The food scene of Belgium needs no introduction. Belgian chocolate and waffles have their fair share of global fame. And when you are in Brussels, sampling a few local dishes is one experience that you cannot miss. So, step in to one of the famous restaurants and bakeries and gorge on waffles and chocolates to your heart's delight.
Brussels is also a paradise for shopaholics. Its opulent shopping malls and buzzing shopping avenues present umpteen opportunities to indulge in some retail therapy.
And when you're talking about Brussels, you can't skip to mention its throbbing nightlife. Also, when you have the famed Belgian brews to chug down, the night just gets young.
Popular Tourist Attractions
Grand Place – Hop on a last minute flight to Brussels and head to the ever-bustling Grand Palace that is one of the most prominent landmarks in Belgium. The square is surrounded by public and private buildings most of which belong to the 17th century. The site is, in fact, even older. The earliest references of it date back to the 1100s. The grandiosity of this UNESCO World Heritage Site will leave you speechless.
Royal Palace of Brussels – The residence of the royal family of the European country, Royal Palace of Brussels is a magnificent sight to behold. The structure showcases the grandeur of the neoclassical architecture in all its glory. Every summer, the palace is opened for public viewing after National Day which is observed on 21st July and remains open until September. You can book plane tickets in advance to save a few bucks on your airfare.
Cinquantenaire – Cinquantenaire or Parc du Cinquantenaire is a national landmark built by the former King of Belgian Leopold II to commemorate 50 years of independence of the country. You can admire the giant arch or simply relax sitting next to the fountain. The scenic garden plays host to several events such as fireworks displays, music concerts and other celebrations and gatherings all throughout the year. The area is also marked with several monuments and museums that add to its charm.
St. Michael and St. Gudula Cathedral – St. Michael and St. Gudula Cathedral is not merely a spiritual center but also a historically and architecturally significant structure. It is as impressive on the inside as it is astonishing from the outside. It has a history of more than 10 centuries which you can learn through a comprehensive guided tour. You can conveniently find a decent hotel in Brussels in the proximity of the beautiful cathedral.
Royal Museums of Fine Arts of Belgium – The art of Belgium may not be as famous all over the world as the Belgian chocolate but the local art scene is pretty incredible to say the least. And what better place than the celebrated Royal Museums of Fine Arts of Belgium to have an insight in to this heritage. The museums exhibit artifacts belonging from 15th to the 21st centuries including drawings, prints, paintings and sculptures.
Notre Dame du Sablon – Showcasing the exemplary Gothic style of architecture, Notre Dame du Sablon was built back in the 15th and 16th centuries. It is noted for its intricate stained glass windows as well as its giant arches and the spire atop. Like most other monuments in Brussels, this one too has an intriguing past. Notre Dame du Sablon is home to a miraculous small statue that was stolen but then recovered in Antwerp and brought back in the 14th century.
Forget about public transport, rent a car in Brussels to explore its several points of interest at your own pace.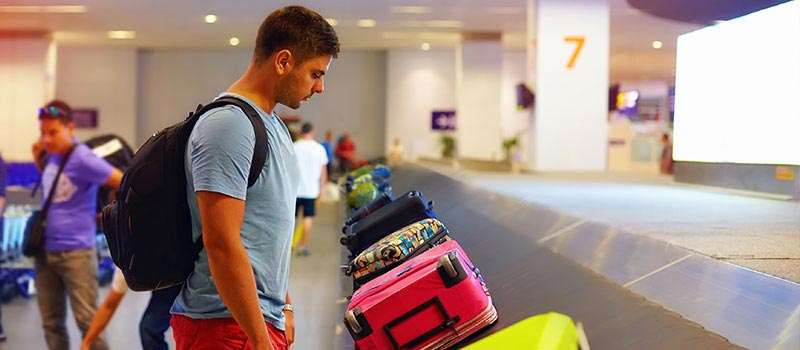 Getting Around in the City
Car Rental
Taxi Service
Metro
Public Buses
Tram Service
Other Popular Cities to Visit
Antwerp
Charleroi
Ghent
Tilburg
Eindhoven
Book flights to Brussels
Globetrotters planning to unearth the charm of Brussels can book low-cost flight tickets to Brussels Airport, an international airport serving the city. Numerous airlines operating flights to and from the airport add to the convenience of the flyers.
A Step towards Memory Capturing Family Vacations