*All fares are quoted in USD.
Book Flights to Bordeaux
A French Beauty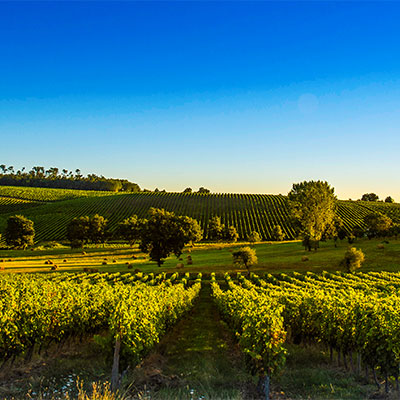 Uncovering Bordeaux
The origin of Bordeaux - a French city - dates back to the 6th century. No matter which direction you head to, you'll always find majestic buildings standing tall and proud. With its roots deep in history, the city has embraced everything that changing times have brought. This is reflected in everything you get to see and do in the city. In addition to the beautiful architecture, travelers visit Bordeaux to explore all the attractions that's housed there. Tourist footfall is high in the summer months of June, July and August as that's when the weather is most pleasant. If you want to avoid the crowds, you can visit Bordeaux during the spring or fall season. Book a flight to Bordeaux, fly to the city and have a great vacation.
Know More about Bordeaux
Being a port city allows Bordeaux to offer some of the best seafood that you would have ever tasted. Other than seafood, the local cuisine consists of a lot of meat. So, meat lovers would find a new dish to try everyday on their trip. It is also a major wine producing region and hence, influences the wine industry to a great extent. Needless to say, travelers from all around the globe visit the city to taste different types of wine and have a great time unwinding on their vacation. Some of the most delicious ones are Merlot, Cabernet Franc, Malbec, Cabernet Sauvignon and Petit Verdot. Please keep in mind that in the fall season most wineries harvest their grapes. Many of them don't allow visitors during this time. So, plan your trip accordingly. Hop on a cheap flight to Bordeaux to experience its culinary expertise.
Popular Tourist Attractions
Place de la Bourse
Even if you are a globetrotter who has traveled to a lot of places, the Place de la Bourse is bound to take your breath away. It is hands down one of the most beautiful sights you'll ever see. Especially after sun down, when the whole place gets lit up in yellow light. Portraying 18th century architecture, the magnificent building is located right next to the Fountain of the Three Graces that just adds to the whole charm of the place. Make hotel reservations near the Place de la Bourse as there are other intriguing attractions in the area which you can explore at ease.
Le Grand Théâtre
The interiors of this grandiose structure are as exquisite as the exteriors. Designed by the incredibly skilled architect Victor Louis, the Le Grand Théâtre played an important part in the history of performing arts in France. Having been a popular venue for plays, ballets, operas and concerts in the past, currently the theatre is home to the Bordeaux National Opera. However, it still hosts music concerts, dance performances and other such events. Book a rental car in Bordeaux and arrive in style to watch a show.
Cathédrale Saint-André
The Cathédrale Saint-André is one of the many UNESCO World Heritage Sites in Bordeaux. The intricate details of the architecture of the cathedral goes on to portray the Gothic style that it's been built in. This imposing building is truly a sight to behold. It holds a special place in the list of the national monuments of France. A Roman Catholic Church, it was built in honor of Saint Andrew and hence attracts devotees from all around the world. While making a visit to the cathedral, you can't help but feel a holy connection to the divine. Some people have even described this experience as overwhelming. Book a low cost flight to Bordeaux and make endless memories on your trip.
Basilique Saint-Michel
This strikingly beautiful church is another UNESCO World Heritage Site in the city. A perfect example of the Rayonnant Gothic style of architecture, the Basilique Saint-Michel is one of those must-not-miss kind of spots in Bordeaux. Like they say "good things take time." And so, it took about 200 years to build this enchanting masterpiece. It is also a great place for you to click a few photographs. Be it of yourself using the church as a backdrop or of the gorgeous panoramic vistas that can be seen from the belfry. Book a few airline tickets and gear up for a perfect French vacation.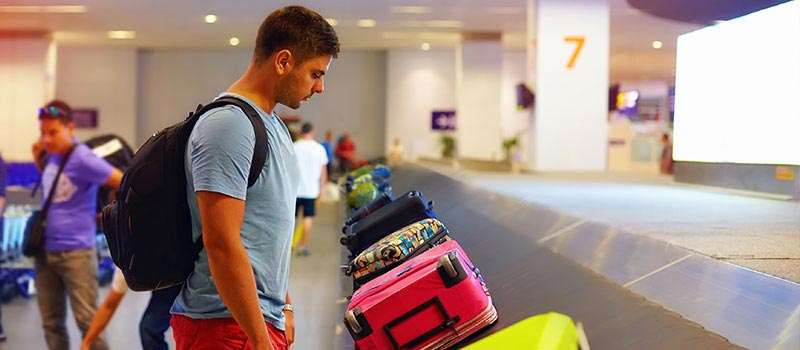 Getting Around in the City
Bus
Cab
Tram
Bicycle
Rental Car
Other Popular Cities to Visit
Floirac
Mérignac
Toulouse
Nantes
Pessac
Saint-Médard-en-Jalles
Book Flights to Bordeaux
One of the best things about old cities is that they host some of the most amazing festivals you'll ever come across. The same goes for Bordeaux as well. No matter what time of the year you choose for your travels, you always find events that keep you and your travel mates entertained; whether it's food festivals, trade fairs, art exhibitions, music concerts or other cultural events. A few for you to consider while visiting the city- Medoc Open Visits, La Fete Patronale d'Arcachon, Bordeaux Fête le Fleuve, Les Epicuriales, Dansons sur les Quais, Climax Festival and Bordeaux Fête le Vin. Board a last minute flight to Bordeaux and fly off to this marvelous destination.
A Step towards Memory Capturing Family Vacations