*All fares are quoted in USD.
Book Flights to Bogota
La Atenas Suramericana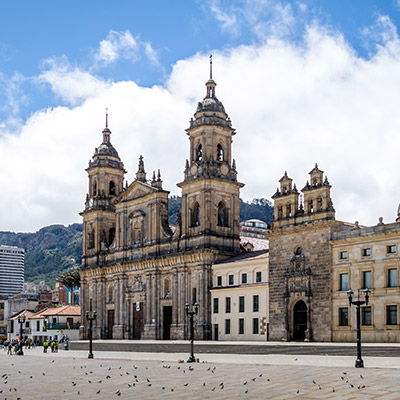 Uncovering Bogota
Trip to Colombia is incomplete without visiting Bogota city. It is one of the most important cities which is located in the center of Colombia (southern part of the Bogota savanna) and is found on a high plateau known as Bogota savanna placed on the Eastern side of the Andes. It is regarded as the capital and largest city of Colombia.
As Colombia becomes the prime tourist destination, in recent years, Bogota has also converted into a world-class multicultural city. Considering the long and rich cultural legacy of Colombia, a trip to Bogota would never go in vain because you got all things new here and once again, seeing Colombia in a whole new light.
Know more about Bogota
The capital of Colombia also boasts of number of education and research centers. The city's tradition and culture can be gathered in many of its museums, theaters, and libraries. In total, there are 58 museums, 62 art galleries, 33 libraries, 45 stage theaters, 75 sports grounds and parks and over 150 national monuments. Many of these are globally renowned such as The Luis Angel Arango Library, which receives over 6 million visitors a year.
Now, with Lookupfare, you can book cheap flight tickets to Bogota, and work within the confines of your set travel budget.
Tourist Attractions
Museo del Oro: Museo del Oro is one of the most famous and fascinating museums in Bogota, Colombia. The museum displays more than 55,000 pieces of gold and other pieces of pre-Hispanic cultures in Colombia. The museum is a three story building with thematic rooms and descriptions written in Spanish and English language.
Museo Botero: Museo Botero is a massive museum complex with several halls spread over two floors. The museum displays the robust paintings and sculptures of Colombia's most famous artists like Fernando Botero, Picasso, Chagall, Renoir, Monet and other different sculptures by Dali and Max Ernst. The museum also provides audio guides in English, Spanish and French.
Iglesia Museo de Santa Clara: Bogota's famous church was built between 1629 and 1674 and features over 148 paintings and sculptures of saints. The church is richly decorated and is run by the government as a museum now. The place remains open for visitors all the time.
Iglesia de San Francisco: The Church of San Francisco was built between 1557 and 1621 is Bogota's oldest surviving church. Its particular interest is the extraordinary 17thcentury masterpiece, which is Bogota's most elaborate piece of art-of-its-kind.
Cerro de Monserrate: Cerro de Monserrate is Bogota's proud symbol and a convenient point of reference. It is a white colored church is located on the mountain - Monserrate topped 3152m on the east side of the city. The church is a major place for pilgrims because of its statue of the Fallen Christ.
Parque Simon Bolivar: This one is recognized as a beautiful spot with lakes, pathways, libraries and stadiums. Parque Simon Bolivar is slightly larger than New York's Central Park. The park usually remains open from 6 am to 6 pm. This place is famous for many events like beloved Rock al Parque or Rock at the Park, which is an open air festival during the month of October and November. The event gathers over 320,000 music fans who enjoy live music performances of over 60 bands for free during these three days a year.
Best time to visit
The best time to visit Bogota is during the driest season which starts from December till March. During these months, Bogota receives a huge crowd. However, the city's peak tourist season time is between July and August because of famous Bogota Carnival. The maximum temperature for this period remains at 19 degree Celsius. You can book low fare ticket to Bogota with Lookupfare to enjoy best times of your life
Major Airport
El Dorado International Airport is the nearest and major airport of Bogota. The airport is just 14kms away from the center of Bogota, Colombia. This airport holds both international and domestic flights.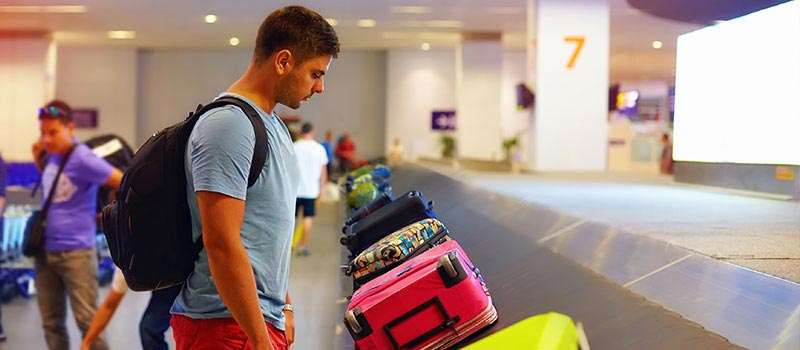 Getting Around in the City
Transmilenio - Bogota's bus rapid transit system
Bicycles
Electric Taxicabs
Urban and suburban railways
Tramway
Nearby cities to visit
El Guavio
Las Aguas
Egipto
La fraguita
Tivoli
Book flights to Bogota
Find the best low-cost flights to Bogota with Lookupfare, one of the leading online travel partners. Make this trip to Colombia's capital unforgettable. Do not forget to check out our numerous special deals and offers and find cheap plane tickets to Bogota.
A Step towards Memory Capturing Family Vacations