Cheap Flights to Billings
Book Flights to Billings
The Magic City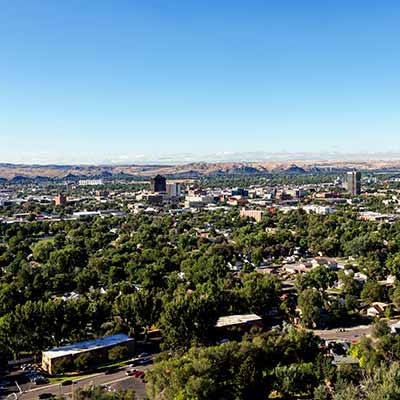 Uncovering Billings
Shaped by the Yellowstone River, the beautiful city of Billings is located in the state of Montana. Its geographical features make Billings a great place for outdoor enthusiasts and urban exploration. For art and history buffs, Billings offers numerous fascinating attractions that keep them occupied during their visit. The city is also known for its lively nightlife, relaxed café culture and a vibrant culinary scene.
Know More about Billings
Billings offers endless opportunities for outdoor pursuits, thanks to its pristine beauty and rugged terrain. When it comes to air-quality, Billings stands among the top cities in the country. Nestled amid spectacular mountains, Billings is perfect for visitors to enjoy activities like hiking, mountain biking, golfing, wildlife watching, skiing, kayaking and canoeing. Hop-on a cheap flight to Billings and explore the wide array of art and history attractions the city offers.
Billings earned the nickname of "Magic City" because of its surreal growth after being founded as a railroad town in March 1882. It was named after a former president of the Northern Pacific Railroad, Frederick H. Billings.
Billings is home to one of the country's largest trade areas making it the trade and distribution hub for much of East Montana. It is also a major retail center. It also hosts various types of sporting events, conventions and concerts.
The official motto of the city is "Billings Pride, City Wide.
Popular Tourist Attractions
Zoo Montana – Grab some last minute flight tickets to Billings and explore the only zoo in the state of Montana. Spanning across 70 acres, the zoo is home to nearly 100 creatures pertaining to more than 55 species, who are provided a simulated habitat similar to that of their native environment. Highlights of the zoo include the native species of Montana, mostly those found in the Rocky Mountains and resembling environments where the climate is cold. The zoo has been divided into 4 parts - North America Region, Asia Region, Discover Center and the Barn. Along with ZooSchool Preschool and Science and Conservation Center, the zoo's premises houses a botanical garden with various exotic and native plants.
Pictograph Cave State Park – Take a stroll on the paved trails to caves in the Pictograph Cave State Park and you would be awestruck with the beautiful cave paintings. The pictographs were crafted by the prehistoric residents of the state dating back to more than 2,000 years. The three caves in the park - Pictograph, Ghost and Middle Cave - were used for camping by prehistoric hunters who left behind more than 30,000 artifacts including animal bones. Most of the paintings portray animals, warriors and other knick-knacks that tells the story of Native Americans. The green space around the caves provide ideal hiking and picnicking facilities.
Yellowstone Art Museum – The Yellowstone Art Museum features an impressive collection of American artwork. The collection focuses on progressive contemporary art from the northern plains and northern Rocky Mountains. The museum was established in 1964 as Yellowstone Art Center, housed in a former jail. The center then went on to witness rapid growth to become a popular regional and national arts center. The museum houses over 7,300 pieces of arts. Highlights include the Montana Collection which features about 2,000 artworks. Other important collections include Virginia Snook, Edith Freeman and Poindexter collection.
DanWalt Gardens –This beautiful garden is one of the most popular wedding venues in the city. DanWalt Gardens is simply beautiful throughout the spring season; with lovely irises and other flowering shrubs, succulents and multicolored hardy hibiscus making the garden even more alluring. Grab a few low-cost airline tickets to Billings and head to DanWalt Gardens to enjoy nature.
Western Heritage Center – Located in the Historic District of the city, Western Heritage Center is a regional museum built in the year 1901. Its collection comprises of about 17,000 artifacts and 6,000 photos depicting the history, architecture, farming and other aspects of the Yellowstone River Valley. The center hosts a variety of programs such as traveling exhibits and teacher workshops.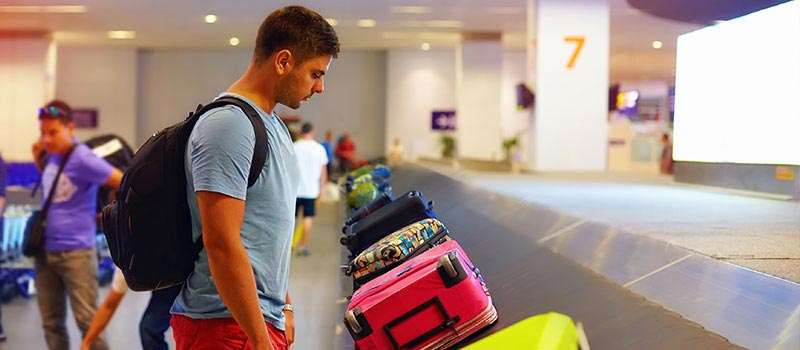 Getting Around in the City
Other Popular Cities to Visit
Laurel
Cody
Powell
Livingston
Lewistown
Book Flights to Billings
Travelers looking for Billings flight deals can find cheap flight tickets on this travel portal. Along with regular discounts, we offer specially designed deals such as Senior Travel Deals, Group Travel Offers and Student Travel Offers.
A Step towards Memory Capturing Family Vacations