Cheap Flights to Bellingham
Book Flights to Bellingham
A Coastal Paradise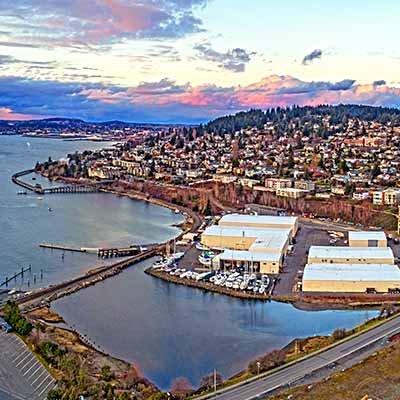 Uncovering Bellingham
The county seat of Whatcom County in the U.S. state of Washington, Bellingham welcomes all those who make their way into this diverse city. This city is in close proximity to the alluring San Juan Islands and the magnificent North Cascades National Park which makes this place a must visit for all those looking for a respite from their hectic life. With attractions and entertainment galore, this city keeps everyone engaged and entertained throughout the stay. So, book cheap flights to Bellingham and experience this multi-cultured and vibrant city of Washington.
Know more about Bellingham
With Seattle to its north and Vancouver to its south, just hours away, Bellingham is positioned in a way that connects it to major cities. It offers a landscape view of the mountains and waters, both. The city was formed in the year 1903 when the cities of Fairhaven and New Whatcom integrated as one which were earlier independent settlements. The city got its name from the bay on which it is located. So, book last minute flights to Bellingham and experience the beautiful landscape of this city that has so much to offer to its visitors.
Popular Tourist Attractions
Whatcom Falls Park: Spread on an area of 240 acre, this city park houses modern park facilities, well defined hiking trails, and ample of open and scenic spaces to explore. The highlight of this park is the four different waterfalls which are created by the descending splurge of the Whatcom Creek meandering around the park area. There are trails that run alongside these waterfalls which has picnic tables, basketball courts and sheltered areas that offer some enchanting views of the park. The parking lot of the Whatcom Falls Park has a stone bridge constructed that offers scenic views to the visitors which should not be missed at any cost.
SPARK Museum of Electrical Invention: Originally this museum was called as the Museum of Radio and Electricity that houses some of the most extraordinary achievements made in the field of electricity and radio in the form of artifacts. This museum takes visitors on a journey through the time of invention to the milestones covered in the domain of electricity with its permanent collections. Some of the collectibles sheltered in the museum are the replica of Edison maiden light bulbs, the evolution of radio models over the years, and MegaZapper which is a 9 foot tesla coil.
Mt. Baker Ski Area: Drive 50 miles east from downtown Bellingham city to reach Mt. Baker Ski area that attracts tourists from all over the globe. From gentle inclines for novice skiers to steep cliffs for expert and professional skiers, this place hypnotizes people with its animated backdrop and spectacular slopes. With an average of 600 inches of snow every year, this place offers fresh and smooth trails for visitors to enjoy the splendid views of the Mt. Baker covered in a white blanket of snow. There are also some annual events that are held by the community such as the Legendary Banked Slalom race in February and Mt. Baker Film Fest that pulls even more crowd to Bellingham to witness the festive atmosphere. So, book low-cost flights to Bellingham and indulge in some adrenaline pumping skiing activity.
Fairhaven Historic District: Called as a village by some and a town by others, Fairhaven Historic District sprang to life in 1880s because of its separate seaport location and thriving effects of the logging industry. This district beams with life with cobbled sidewalks, Victorian architecture and the panoramic views as seen through the Bellingham Bay. This place is buzzing with shops and restaurants to satisfy your shopping itches and growling stomach. One can also get on the Bellingham Cruise Terminal from the Fairhaven district to take a tour to the San Juan Islands or whale-watching expeditions.
Galbraith Mountain Bike Park: A recreational area more popularly known for its hiking trails and outdoor activities, this park is usually frequented by people who are passionate about mountain biking. This park offers a trail stretch of 50 miles for bikers to ride through the scenic vistas and is maintained and supervised by HIMPS Mountain Bike Coalition.
Lake Padden Park: Located on the southeastern tip of the city, Lake Padden Park is thronged by people during summer, spring and fall. Famous for its recreational space, this place has umpteen hiking trails and challenging biking trails spread throughout the park area. This park has picnic shelters where people are often seen having lunch and snacking around. There is a separate area where people can unleash their dogs and let them have fun. One can also paddle around the waters in the standup paddles or enjoy a laid back sunset by the lake.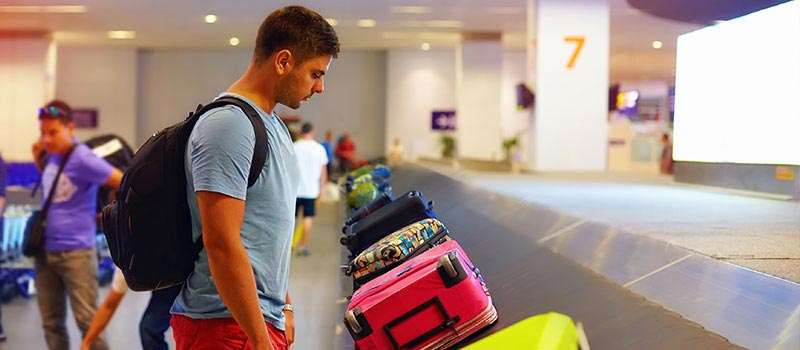 Getting Around in the City
Bus
Taxi
Rental Cars
Walk
Other Popular Cities to Visit
Ferndale
Lynden
Anacortes
Burlington
Sedro-Woolley
Book Flights to Bellingham
Go through the deals featured on Lookupfare website and avail the best cheap airline tickets to Bellingham. Also, find some great offers on domestic flight deals and international flight tickets.
A Step towards Memory Capturing Family Vacations