Cheap Bangor Flight Deals
Book Bangor Flight Deals
The Queen City of Maine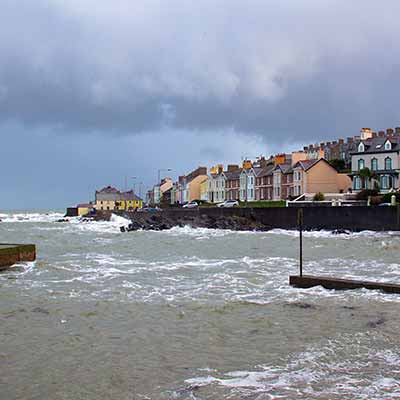 Uncovering Bangor
Perched on the highlands of Maine, Bangor is a small city that doesn't get too crowded even during its peak tourist season providing a peaceful stay to those visiting. This place is rich in art and culture luring tourists from all over the globe. There are artists performing and displaying their talents on some nights at downtown area adding to the vibrant charm of the place. It has several shops offering unique items to purchase as memento and popular restaurants serving some delectable cuisines to satisfy the gastronomical souls. There are also concerts and musical festivals that keep happening in this city with people enjoying to them and living life to their fullest.
Book with Lookupfare and choose from a wide range of Bangor flight deals.
Know More About Bangor
A city that is settled along the river Penobscot in the state of Maine is often referred to as the Queen City of Maine. This place came into being because of the European American in 1800 as a result of the shipbuilding and lumber industries. Post the American Revolutionary War, Bangor was incorporated in 1791 as a New England town. All over the world, there are approximately more than 20 communities that survived with the name of Bangor out of which 15 are located in United States of America and are named so by the settlers of Bangor, Maine. The place has a humid continental climate throughout the year with warm summers and cold, snow filled winters. The last syllable in the name Bangor is pronounced as 'gor' and not as 'ger'. So, book cheap flights to Bangor and explore the city wide and far.
Popular Attractions
Stephen King's House: A famous horror author of the modern times, Stephen King was born in Maine and has a mansion to himself in Bangor. This place has served as a backdrop setting for many of his worldly acclaimed horror stories. The mansion is made up of red bricks with towering white trim easily visible from the street. The mansion like his stories has a vivid touch of spookiness with bat winged creatures, three headed reptiles and spiders carved on the black iron that serves as fences.
Paul Bunyan Statue: Anchored on the main street, a 31 feet tall Paul Banyan statue towers the city marking it the birthplace of the mythical woodsman since 1959. This statue was given as a gift to Bangor on its 125th anniversary by a group of builders from New York. The statue has been built in metal iron that secures it against all the hurricane wrecking winds. This statue can be seen all across America but this particular statue in Bangor is famous because it has featured in one of the horror stories of Stephen King's novel by the name of 'It'.
Hudson Museum: The University of Maine in Orano houses the Hudson Museum that boasts of a collection of archeological objects hailing from the indigenous cultures throughout the Western Hemisphere. There are more than 8,000 clay figures depicting men, women, animals and varied abstract shapes usually found in different shapes and sizes from time immemorial. Spread on an area of 9,000 square foot, this museum does not charge any entry fee and is accessible to all.
Cursed Memorial of Colonel Buck: Folklore is abuzz that the founder of the town, Colonel Jonathan Buck, was cursed by a witch and got executed. As a consequence of the curse, a water stain in the form of a pointed stocking emerged on the monument that was built in the honor of the founder. However, there are many variations to the story that has surfaced over time but whatever be the truth, this place has become a popular tourist attraction. So, grab some last minute flights to Bangor to see this unusual cursed memorial.
Fort Knox State Historic Site: A military architecture built to protect Maine from the Aroostook War that began in 1838. This fortification was built with granite instead of wood unlike former forts to ensure that Maine does not face another defeat at the hands of their rivals. This fort built between 1844 and 1869 got its name after the general in the American Revolutionary war, Henry Knox. The spectacular fort was brought under the supervision of the state of Maine in the year 1923 to preserve it as a historic site.
Telephone Museum: This museum houses the now obsolete technology of wired telephones that once was a global means of communication. Built in the year 1984, this museum puts into display old crank phones, vintage talking apparatus and hand operated switchboards, still in functional conditions. The visitors to the museum are encouraged to make analog calls to their mates in the museum and revive the long gone days from the past.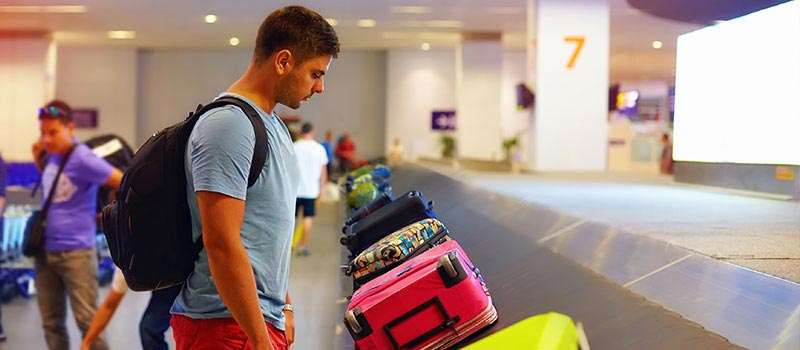 Getting Around in the City
Other Popular Cities to Visit
Brewer
Hampden
Hermon
Orono
Old Town
Book flights to Bangor
Get browsing on the website of lookupfare and search through the deals sections to choose from our wide selection of one way flights and round trip flights.
A Step towards Memory Capturing Family Vacations