*All fares are quoted in USD.
Book Flights to Anchorage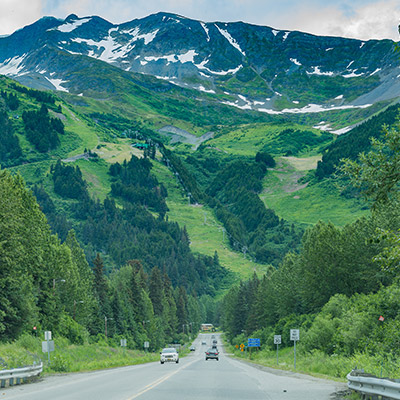 Uncovering Anchorage
Have you ever wanted to visit a city which is surrounded by the mountains, glaciers, parks and frozen water? If, so then Alaska is the best place designed by the nature just for you to set your eyes on. Already titled as one of the National Geographic Traveler's 'Best of the world' destinations for 2017, Anchorage is a city located in the south-central portion of Alaska. From sparkling rivers to different wildlife attractions, Anchorage encompasses a broad range of enthusiastic things which are more enough than any other place. Book your cheap flights to Anchorage with Lookupfare and explore while you still can.
Know more about Anchorage
With over 1500 moose population, exciting recreations, parks and about 60 glaciers, it is truly a dream destination for the visitors in Alaska. The place is known for both summer and winter attractions. Whether you are a snow lover or want to play in the snow, Anchorage is a perfect winter destination ranging from Northern Lights Viewing, Skiing, Fur Rondy, Iditarod Sled Dog Dance and Snowmobiling. However, summers are also known for beautiful wildlife viewing, glacier's visit, nearby parks and see Alaska's Native Cultures. Alaska is simply the place where young people and adventurous souls come to play. Surrounded mainly by the Chugach Mountains, Anchorage is Alaska's largest town and commercial city. The place has been named as 'All American City' for 4 times and most tax-friendly city in the United States by National Civic League and Kiplinger.
Popular tourist places
Chugach state park
The Chugach State park is the third biggest state park in the United States with more than 700 square miles. This area is mostly popular for hiking, skiing and camping. A range of mountains, lakes, rivers, wildlife creatures is found here.
Anchorage Museum
Anchorage Museum which is at Rasmuson Center contains a wide variety of art and historical items related to Alaska and Artic. The museum features numerous traveling exhibits all around the world each year. It is surrounded by a large park where you can sit and relax and enjoy the best summertime evenings. This place is a great attraction for children, visitors and family visitors.
Alaska Native Heritage Center
The Alaska Native Heritage Center explores the culture of many indigenous groups. The center demonstrates the village artifacts and experiences. Visitors can have an experience of cultural dances, games and artists demonstrations.
Rust's Flying Service
Living in a remote Alaska fishing lodge or taking a wildlife trek to see bears will give you real thrill. You can also fly around in a bush plane. The Rust's Flying Service is in business since 1963 offering sightseeing to Denali National Park, Lake Clark National Park and other surrounding mountains and glaciers.
Kenai Fjords National Park
The Kenai Fjords National Park which centers on the Harding Icefield covers almost 6 lakh acres of land but the only area that can be reached by road is Exit Glacier. The National Park can be explored by air, boat or foot. The Kenai Peninsula offers a great view of snow clad mountains, marine creatures, glaciers and National Park too.
Alaska Zoo
The Alaska Zoo features a great variety of wildlife animals and a collection of exotic animals such as Camels and Tigers. Other animals such brown bears, wolves, musk oxen, Dall sheep and Reindeer are also seen here.
Alaska Aviation Heritage Museum
The place of Alaska Aviation Heritage Museum is filled with vintage aircrafts, images and other memorabilia. The things are displayed only to honor the pioneers of Alaska aviation. The best part about this museum is that it is located on the world's largest sea plane base.
Seaward Alaska
The Seaward Alaska is the major access point to Kenai Fjords National Park and is located south of Anchorage at the northeast end of Resurrection Bay.
Girdwood, Alaska
The town of Girdwood in Alaska is primarily a recreational area and is known as one of the Alaska's premier Ski resorts. After volcanoes eruptions made the area a barren land, Girdwood relocated inland. Today, the town is known for Alaska Ski resorts.
Other nearby Cities to Visit
Seattle
Portland
Burnaby
Calgary
Vancouver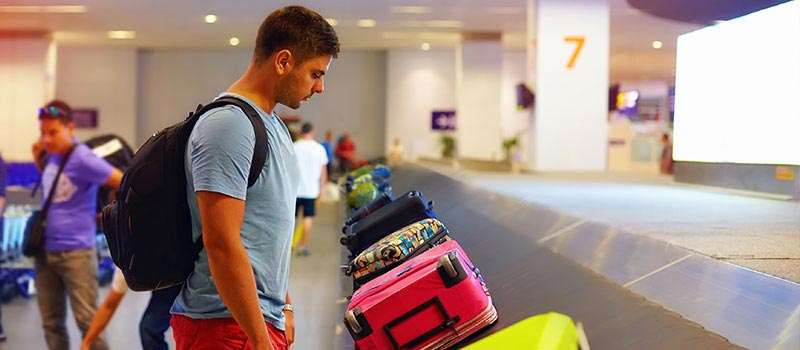 Getting Around in the City
Roads
Transit buses
Cab service
Trains
Air transport
Best time to visit
Anchorage has a sub-tropic climate with strong maritime influences that leads to moderate climate. The place is visited by travelers both in summers and winters. However, the city remains full of tourists in summers as the temperature remains mild with clear skies. The days rest for long, nature is in its full bloom and the air that surrounds is full of energy.
A Step towards Memory Capturing Family Vacations