*All fares are quoted in USD.
Book Flights to Aguadilla
The Miami of Puerto Rico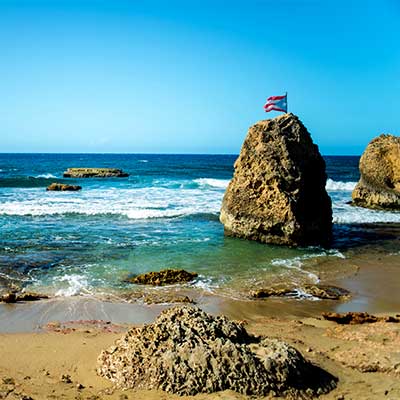 Uncovering Aguadilla
As a tourist, what is it that attracts us to a city? Everything after a while becomes repetitive.
However, every city comes with its own charm. Some cities have outstanding attractions, some have great live music venues, some have miles of shorelines, and some have beautiful marketplaces. But then, how do we decide on which cities to visit, which ones to make our next travel destination? Well, simple. We find a city that has something to please everyone and is not monotonous. Aguadilla is one such city. Being located on a thin strip of land jutting out from the mighty Atlantic, the city sees miles and miles of pristine unadulterated beaches. The beaches in Aguadilla aren't just exciting because humans have utmost admiration for oceans and its sandy beaches. The beaches are in fact, quite peaceful, with just the right amount of party environment and full of water sports. Get cheap flights to Aguadilla and explore almost never-ending beaches and the Atlantic Ocean.
Know More About Aguadilla
The city has a very evident touch of Puerto Rican culture. The people of the city are warm and ever so gracious as they host visitors with open arms and welcoming smiles. The joy and hope of Aguadilla seems to rub onto the travelers that happen to stumble upon this city. The food here is incredible and leaves you craving for more and more. You just can't have enough of it. The city also houses some incredible pubs and bars. You can head out to any of these after the sun sets. It's super easy to find somebody fun and you can have some very interesting conversations. Book a flight to Aguadilla and have the time of your life.
Popular Tourist Attractions
Playa India - There is a whole different world inside the world's oceans and seas. In Playa India, one can venture into the deep blue. The charming underwater life, colorful marine animals, intricate coral reefs, and the beauty of a submerged world is left bare at this tourist attraction. Famous for snorkeling and scuba diving, this charming location lets visitors explore the beauty of the Atlantic.
Many hotels are situated nearby so you can always book a hotel in the vicinity of this pristine place.
Punta Borinquen Lighthouse - Destroyed in an earthquake in the year 1918, Punta Borinquen Lighthouse is still visited by tourists and locals alike. The ruins are picturesque and lead you back to the early 19th century. Some of the most scenic views greet you here. If you are in Aguadilla, you must visit Punta Borinquen Lighthouse.
Las Cascadas Water Park - Here, you can find the inner child in you jump in excitement. Las Cascadas Water Park is one of the largest water parks in the whole of Caribbean. It is also perhaps the most fun. A perfect place to beat the summer sun, the park includes a multitude of water rides and water sports. A fun place for both kids and adults, you can have a fun family experience at Las Cascadas Water Park. Book cheap flight tickets to the city and let the adventurer in you sigh with ecstasy.
Survival Beach - After trekking through a small forest, you stumble upon an isolated beach. Trees are marked with the name - Survival Beach. The beach is so natural, with absolutely no signs of human encroachment. The last building you see before reaching the beach is a shop selling surfing essentials. Survival Beach leaves you mesmerised. On one side of the golden sand lies Caribbean amber colored waters and a dense forest on the other. The beach itself is embedded with huge rocks washed ashore and eroded by the high tides and stormy waters. The swelling waves and good weather make Survival Beach one of the best locations in the Caribbean for surfing. Book last minute flights to Aguadilla and sun bathe or surf at one of the most pristine beaches in the world.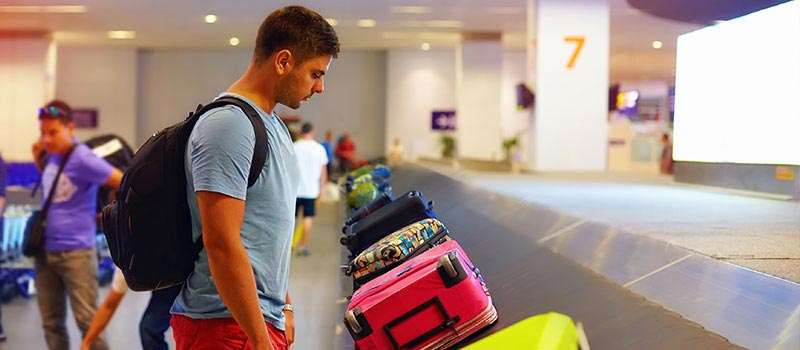 Getting Around in the City
Other Popular Cities to Visit
Bayamon

San Juan

Punta Cana

La Romana

San Padro De Macoris
Book Flights to Aguadilla
Aguadilla is still a much lesser explored Caribbean city. Its Spanish culture and happening nightlife make for a flawless beach experience. Visitors can enjoy the constant parties that are organised around the city or secluded beaches that seem to transport you far away from the polluted and populated world. Unlike other Caribbean counterparts, Aguadilla is very well connected. Its public transport system is efficient and cheap. Traveling here is both convenient as well as safe. If you prefer exploring the city alone then you can rent a car also.
Aguadilla is located close to some authentic Puerto Rican cities. These cities are as charming as Aguadilla and should be visited by tourists traveling to Puerto Rico. You'll be mesmerised by their beauty and attractions. So what's the wait for? Hop on a low cost flight to Aguadilla and have a good time.
A Step towards Memory Capturing Family Vacations