*All fares are quoted in USD.
Book Flights to Adelaide
City of Churches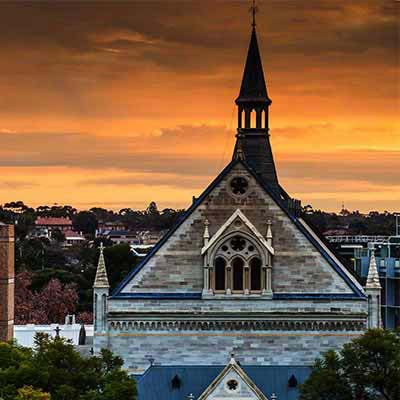 Uncovering Adelaide
The 5th most populous city in Australia, Adelaide has a population of about 1.31 million residents. Picturesque long beaches, parks, delectable food & wine, museums, numerous festivals and sports events, the city has so much to offer to all its visitors. 'Santos Tour Down Under'- Australia's top cycling race- is held in Adelaide. Athletes and amateur cyclists from all over the world take part in this exciting International sports event. This year (2017), it is scheduled to be held from 14th to 22nd January. Hop-on a Last Minute Flight to Adelaide and be a spectator of this grand event.
Know More about Adelaide
Adelaide, the capital of the state of South Australia, is a beautiful city where many popular movies like 'Jaws' and 'Pitch Black' were shot. The city takes pride in the fact that it is home to the oldest and biggest Glasshouse in the Southern Hemisphere. Take a Cheap Flight to Adelaide and visit the Glasshouse situated at Adelaide Botanic Garden.
Adelaide is considered to be a wine-lover's paradise with as many as 200 wine-cellars in and around the city. Being home to the National Wine Centre of Australia, it has the country's largest wine-tasting room which offers 120 different types of wine to satisfy your palate. Along with a few other festivals, 'The Adelaide Fringe' a multi-genre street festival promises to keep you entertained during your vacation. Live music, stand-up comedy, acrobats, musicians and many other artists showcase their talent for your aesthetical delights.
Popular Tourist Attractions
River Torrens - Rays of the Sun glinting off the shiny surface of River Torrens warms up your soul. The sidewalks on the river-banks are perfect for you to go on and stroll soaking up the sun on a cool afternoon. You can go for a lovely boat ride to get some adrenaline pumping and feel the wind against your face.
Adelaide Hills - Gorgeous vineyards, vast blue skies, miles & miles of greenery, that's the view you get from the Adelaide Hills. Along with all the riveting wineries, this region is famous for hosting the 'Medieval Fair'. It features various fun activities such as blacksmithing, needlework & costume designing, jousting contests where the participants need to fight while riding horseback. Board a Low-Cost Flight to Adelaide to witness this marvelous gala.
Henley Beach - There's something really soothing about standing at the edge of the warm sandy beach as the cool wave's crash at your feet. The setting sun turning the whole sky golden with streaks of pink add an element of magic to the whole ambience.
Art Gallery of South Australia - With a collection of more than 35,000 exquisite pieces of art, the gallery has the second largest state art collection in the country. The museum holds regular programs where kids and their families can explore their creative potentials together. The art gallery works towards promoting art and supports contemporary artists by giving out grants and prizes.
Victoria Square - A neighborhood in Adelaide, this is where all the fun events takes place. Sitting gracefully in the middle, is the 'Three Rivers Fountain' carrying out its role as the centerpiece of Victoria Square. Some of the free-entry events taking place in the month of January (2017) are 'Birds of Tokyo Concert' and 'Santos Tour Down Under.'
North Terrace - Given the status of being the 'cultural hub' of the city of Adelaide, North Terrace has many educational and informative museums and parks like the National War Museum, Art Gallery of South Australia, South Australian Museum, Adelaide Casino and Adelaide Botanic Garden. Make a Flight Booking to Adelaideand spend a day or two exploring this intriguing locality.
Adelaide Botanic Garden - Inaugurated in 1857, the Adelaide Botanic Garden feature a rose garden, palm house and a couple of historic buildings. Its main attraction is the Bicentennial conservatory designed by the talented local architect 'Guy Maron.' One of the most prized possessions of the garden is the Wollemi Pine tree.
Morialta Conservation Park - Fresh mountain air, the serenity of three cascading waterfalls and koala bear sightings, that's what this delicate piece of nature offers its visitors. Catch a Flight to Adelaide and have a great time hopping around the rugged nooks and corners of this nature park. Bird-watching, bushwalking and rock-climbing are a few activities you can engage in during your trip.
The Beachouse - An exciting amusement park, the Beachouse, is the perfect place for some family-friendly fun. Located at Glenelg, its chief attractions are 'The Wheel' (Australia's very first single arm Ferris wheel) and 'The Castle' (a five story play house/castle). It also has a 'function room' that hosts various functions such as birthday parties, corporate events, and school groups.
Mount Bold Reservoir - Having the maximum capacity of more than forty-six thousand mega litres, it is the largest water reservoir in the state of South Australia.
Marina Pier, Holdfast Shore - The sunny blue sky along with the glittering surface of the water speckled by glossy white boats provides you with a great backdrop for some breathtaking photography. Another great thing about this neighborhood is that there are some awesome restaurants where you can try out a few authentic seafood dishes. The most popular ones are - The Oyster Bar, The Wharf, Red Rock Noodle Bar, Sammy's on the Marina, Esca, Si Senorita and Tomiko. The spot also has some impressive outlets where you can indulge your shopping fantasies.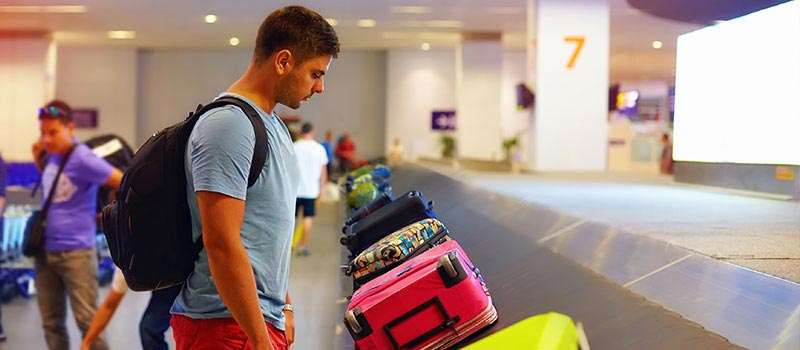 Getting Around in the City
Bus Service.
Cab Service.
Train Service.
Car Rentals.
Tram Service.
Other Popular Cities to Visit
Canberra.
Melbourne.
Sydney.
Brisbane.
Hobart.
Book Flights to Adelaide
Lookupfare understands that as diverse as the travelers are, so are their travel requirements. That is why our teams have come up with many online flight booking options that caters the specific travel needs of our clientele. Browse our website or app to find the best cheap flights for a great holiday.
A Step towards Memory Capturing Family Vacations