*All fares are quoted in USD.
Book Flights to Tel Aviv (TLV)
The City that Never Sleeps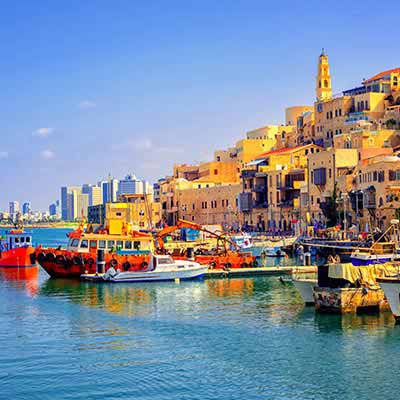 Uncovering Tel Aviv
Tel Aviv is considered to be one of the major commercial cities in Israel which is located on the country's Mediterranean coastline. If you are planning a holiday to Israel in the very near future, flights to Tel Aviv should be the first thing on your mind.
It was found as a small settlement on the sand dunes North of Jaffa but Tel Aviv was expected to become a great city from the very beginning. Its founders hoped that it would be completely different from its neighboring Arab towns which were full of squalor and unsanitary conditions.
About Tel Aviv:
Tel Aviv was envisaged to be a sparkling clean and modern city inspired from the cities in Europe. To let you know about the rich culture and heritage of Israel which will make sure that you book those last minute flights to Tel Aviv. It is imperative to say that Tel Aviv received township or local council status in 1921 and the coveted city status in 1934. After this Tel Aviv began to develop rapidly as a commercial center.
In fact, in 1923 Tel Aviv was the first town to be wired to electricity in Palestine followed by Jaffa later in the same year. Today Tel Aviv has emerged as an innately modern city with its high rise offices and swanky malls. It is also one of the strongest competitors for global city status.
A couple of more facts about Tel Aviv are as follows:
There are over a 100 Sushi restaurants in Tel Aviv which is sure to entice some of you Sushi lovers out and get those flight deals to Tel Aviv!
It also has the highest rate of entrepreneurship amongst women and people over 55 in the world. It goes a long way to show how much these things are encouraged and appreciated in Tel Aviv.
Tel Aviv has amazing beaches to boast of and thousands of tourists come every year to enjoy the beautiful climate of the Mediterranean coast. Entry to these beaches are almost always free and the city government makes sure that the coastal zone is highly maintained. There are also separate beaches for dog owners!
"Tel" means an ancient mound where archaeological ruins have piled up over the centuries and "Aviv" means spring. Tel Aviv's very name was chosen to convey the rebirth of the modern country of Israel, once the ancient Jewish homeland.
English is prevalent a language and is spoken extensively throughout the city which makes it really easy for tourists and people from other nationalities alike to adjust to the glitz and glamour of Tel Aviv.
Tel Aviv's weather:
A number of low cost flights to Tel Aviv are available throughout the whole year. It is one of the most popular tourist destinations in the world because it is very accommodative of other cultures and makes sure that no one feels like an outsider here. Tel Aviv has a typical Mediterranean climate which ensures good weather throughout the year. It is characterized by hot, humid yet rainless summers and mild, wet winters with most of the rainfall occurring between October and May. July is usually the hottest month in the entire year with an average temperature of 26 Degree Celsius and the coldest is January with an average temperate of 13 Degree Celsius.
When is the best time to book a flight to Tel Aviv?
It is important that you notice that both these temperatures are comfortable enough this is why tourists flock to Tel Aviv regardless of the month in a year. However, with a public opinion in mind, the best times to book a flight to Tel Aviv is March through April and September through November when the weather is the most agreeable for everyone.
Exploring Tel Aviv:
Tel Aviv has a number of fascinating attractions in store for anyone who decides to visit the glorious city. With its golden beaches and very cosmopolitan outlook, it is Israel's most modern metropolis. Most visitors come here to soak the sun, party in the many places that Tel Aviv provides and shop till they drop in the numerous malls and cutesy boutiques that the city has to offer. It is nicknamed as "White city" and was awarded the UNESCO World Heritage Status in 2003 in recognition of its variety of fine examples of Bauhaus architecture (an early 20th century modernist style of building).
The city boasts of a multitude of quaint cafes and museums where you can spend your hours in. The Yemenite Quarter is full of meandering alleyways lined by old school architecture that has withstood the areas gentrification. The Dizengoff Circle and Surrounds is also a major tourist attraction of Tel Aviv. In this Central Plaza, there are art installations, Tel Aviv's cultural center and home to the Habimah Theatre built in 1935. The extremely beautiful Helena Rubenstein Pavilion of Contemporary Art which hosts a program of temporary art exhibits.
The Tel Aviv Museum of Art is a leading light in Israel's contemporary art scene, it contains works by Van Gogh, Henry Moore, Jackson Pollock, Picasso and nearly the world's largest collection of artwork by Israeli artists. The building is also ultra-modern in nature and its sophisticated architecture houses and highlights their artworks perfectly.
As well as the permanent pieces, the museum hosts a number of regular temporary exhibits and other related events. Little Bialek street is also home to three historical houses that will surely pique the interest of history and art lovers. The ancestral house of world renowned artist Reuven Rubin is now aptly a museum dedicated to his work, full of paintings as well as old photographs of Tel Aviv.
The old Port Area now known as Namal has also been renovated and is now a hip, swanky waterfront hang out strip full of cute boutiques and cafes. The boardwalk is a favorite amongst youngsters while numerous families flock here on weekends. The area is also home to an excellent and affordable indoor market.
Which major airlines operate flights to Tel Aviv?
A number of major, International airlines travel to and fro from Tel Aviv on a regular basis. British Airways, EL AL Israel Airlines, Monarch Airlines, Turkish Airlines, Air Berlin, Pegasus Airlines and numerous others have flights available to and from Tel Aviv. They make sure that their rates are competitive because they want people from all walks of life to be able to afford them. Cheap flights to Tel Aviv are available in abundance because the majority of International airlines travel to and fro from Tel Aviv on a regular basis. You can always choose to have your hands on cheap airlines tickets to Tel Aviv whenever you please.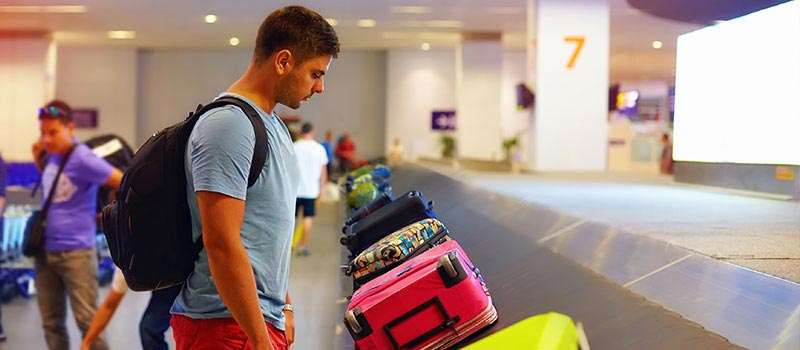 Getting Around in the City
Public transportation is also extremely easy to use and is normally preferred by visitors on short trips.
Bicycles
Rentals Cars
Shared Taxis
Since Tel Aviv is a relatively small city, most people tend to walk to their destinations.
Other popular cities to visit:
Jerusalem
Haifa
Nazareth
Akko
Masada
Popular events in Tel Aviv:
A couple of other popular events that Tel Aviv has is its winter market, the Christmas celebrations at Jaffa, the variety of music concerts and festivals in Tel Aviv and the glorious Hanukkah celebrations with a public menorah lighting at Kikar Rabin and other locations around the city and the extremely famous night run with an average 25,000 runners every year! Come experience the magic of Tel Aviv and see by yourself. You will not forget it for the rest of your life.
A Step towards Memory Capturing Family Vacations