*All fares are quoted in USD.
Book Flights to Saint Petersburg
"The Nerve Center of Russian Culture"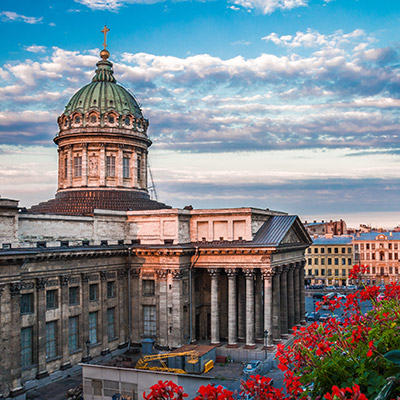 Uncovering Saint Petersburg
Saint Petersburg beckons vacationers with its vibrant art scene, rich culture, magnificent history, insightful museums and opulent palaces. It is one of those destinations that everyone should visit at least once in a lifetime. If you are yet to soak in its boundless charm, then get on a cheap flight to Saint Petersburg today and bask in its glory. It will cast a spell on you and make you fall madly in love with it at the first glance.
Know More about Saint Petersburg
The port city of Saint Petersburg nestled on the shores of the Baltic Sea is the cultural heart of Russia. Whether you are an admirer of nature always on the lookout for majestic sights or a cultural buff looking to learn about the various cultures of the world, this city will amaze you in varied ways. The former imperial capital is marked with a host of historical monuments that offer a peek in to the rich heritage of the city. Its elegant canals will remind you of the Italian beauty, Venice.
A great aspect of the city is its amazing culinary scene. It effortlessly brings to you the traditional flavors of Russia and takes your taste buds on a heavenly ride. Saint Petersburg is also a shoppers' paradise housing a plethora of shopping districts that are just perfect to collect souvenirs from your Russian adventure. The Galeria shopping Mall, Nevsky Centre Shopping Mall, Nevsky Prospekt and Sadovaya street are a few of the shopping hotspots in the city. For some, the shopping scene is an added reason to hop-on a last-minute flight to Saint Petersburg.
Popular Tourist Attractions
Hermitage Museum – One of the largest museums in the world, the Hermitage complex encompasses several buildings including Menshikov Palace, The Hermitage Theater, Winter Palace, General Staff Building and more. It boasts an impressive collection of more than three million artifacts which has one of the largest assortment of paintings in the world.
Peterhof Palace – Peterhof Palace is one of the most enchanting sights in the city of Saint Petersburg. Its grandeur has earned it the nickname "Russian Versailles." The gorgeous gardens surrounding it, and the magnificent fountains and golden statues adding character to its grandiosity is a sight to behold. The astonishing centuries-old monument was left in ruins by the German troops during the Second World War. But the tireless work of volunteers have brought the structure back to its former glory.
Church of the Savior on Spilled Blood – Be it an intriguing history or a majestic façade, this place has it all. It is constructed on the spot where Alexander II was gravely wounded as a result of an assassination attempt. Built in the medieval Russian style of architecture, it is a contrast to the city's Baroque, classical and modern styles. It is one of the best places you can find in Saint Petersburg to click pictures.
Saint Isaac's Cathedral – Saint Isaac's Cathedral has been dominating the skyline of Saint Petersburg for almost two centuries now with its giant golden dome. Although regular services are conducted here, the building is more of a museum than a place of worship with its incredible interiors. You can also climb the 300 steps to capture the panoramic views of Saint Petersburg.
Mariinsky Theatre – The theater scene of Saint Petersburg is reason enough to book cheap airline tickets to the Russian beauty. And while talking about the local theater scene, you cannot miss to mention Mariinsky Theatre. The iconic building has seen some of the biggest and most significant performances in the history of Russian opera and ballet. Just rent a car and head to this center to treat yourself to some stellar display of stagecraft.
Peter and Paul Fortress – Peter and Paul Fortress is truly a one of a kind monument. Built in the form of a six-pointed star, the citadel encompasses structures belonging to the 18th and 19th centuries. Among these are Peter and Paul Cathedral, the first cathedral in Saint Petersburg, and Grand Ducal Burail Chapel where several people of the Romanov dynasty are buried.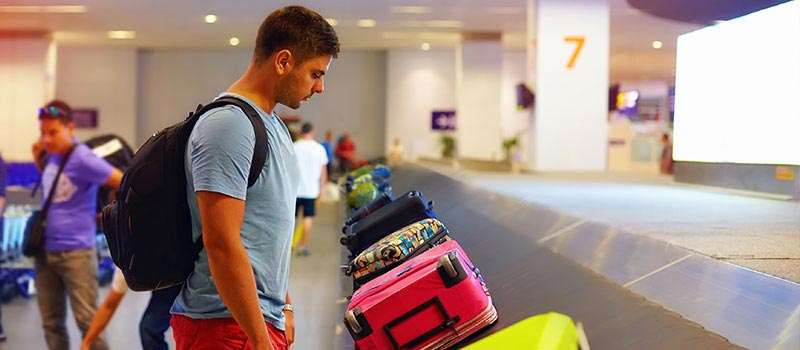 Getting Around in the City
Metro
Taxi
Car rental
Buses
Trams
Other popular Cities to Visit
Veliky Novgorod
Pskov
Petrozavodsk
Cherepovets
Moscow
Book Flights to Saint Petersburg
Saint Petersburg is one of the best destinations to explore in Russia. Its culture and natural beauty are truly incomparable. If it has been too long since you last took a break from work and enjoyed a little, then you need to score cheap flight tickets soon. Budget travelers can easily save a few bucks by making hotel bookings in advance. This will not only keep you from squandering your savings, but will also help avoid the last minute hassles of finding a decent hotel.
A Step towards Memory Capturing Family Vacations