*All fares are quoted in USD.
Book Flights to St Louis
Gateway to Elsewhere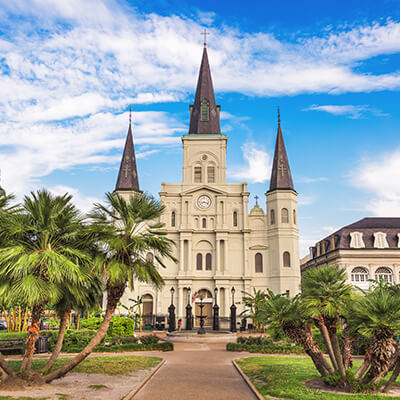 Uncovering St. Louis
Missouri's largest metropolitan area, St. Louis is aesthetic, lively and brimming with exciting things to see and do. Home to the 'Gateway Arch', which is an important Missouri landmark, the city is named after King Louis IX of France. St. Louis's geographic position at the confluence of the Mississippi and Missouri rivers has earned it a prominent place in America's historic narrative. Book cheap flights to St. Louis if you're looking for a quintessential Midwestern experience, with an itinerary full of enjoyable activities.
Know more About St. Louis
Second only to Washington in terms of the free activities it offers, St. Louis is definitely not the place to go to if you're looking for something 'safe' and boring. However, if you're looking for an exciting getaway packed with a wide assortment of activities, shopping and dining out alternatives, you should book your low cost flights to St. Louis.
Popular Tourist Attractions
Gateway Arch & Jefferson National Expansion Memorial - The subject of countless photographs and one of St. Louis's most distinctive sights, the arch represents St. Louis's reputation as the Gateway to the West. Standing tall at 630 feet, the arch is the centerpiece of the memorial and is best experienced by a joyous tram ride that takes you to its very summit. A splendid, sunny picnic here with the family is one of the most compelling reasons for you to buy those cheap airline tickets to St. Louis.
City Museum - Don't be fooled by the City Museum's rather drab and unassuming name - it is located in a huge warehouse and features architectural artifacts collected from around St. Louis by an eccentric millionaire. The museum also features mazes, obstacle courses, tunnels, suspended airplanes and other fun, interactive exhibits that children of all ages will adore. Make sure to allot at least an entire afternoon to the City Museum, when you buy cheap plane tickets to St. Louis.
Anheuser-Busch Brewery - The birthplace of one of the Midwest's most favorite brews, The Anheuser-Busch Brewery offers guided tours of the beautiful red-brick buildings. View the historic trucks and stables, as well as the Clydesdale horses that are almost as famous as Anheuser-Busch's standing on the list of the world's largest breweries and bottling plants. The free beer samples that visitors are offered here are an added bonus!
The Central West End neighborhood - Perfect for a day of walking and leisurely browsing, this neighborhood is home to some of St. Louis's most famous private streets and the most impressive, turn-of-the-century- the famous mansions. Stop by here for a day of shopping or browsing through numerous art galleries, antique and modern furniture stores, and independent bookstores. If you're looking for great souvenirs to take back home, make sure to get your hands on a great St. Louis flight deal.
Six Flags St. Louis - Take an exciting day or two at Six Flags St. Louis, this thrilling Midwest theme park that's fun for the entire family! Travelers can loop on the 'Batman ride', fly at speeds of up to 62 mph on 'The Screaming Eagle wooden coaster' and get drenched on 'The Whitewater Torrents adventure of Thunder River'. Travelers and tourists here also can enjoy the live shows and concerts, you also can meet your favorite cartoon characters and relish several fun moments in the sun at The Hurricane Harbor Water Park.
Ballpark Village - The Ballpark Village is the modern dining and entertainment district in St. Louis and the delightful Missouri region. This is the first ever sports-anchored entertainment district which is situated adjacent to the Busch Stadium, home of the St. Louis Cardinals. Grab St. Louis flight deals and visit Ballpark Village for incredible food, drinks and an incredible sports-viewing experience.
Magic House- Discover the region's first cooperative children's museum, built-in sprawling Victorian mansion in peripheral St. Louis. This amazing museum makes learning fun, and empowers children to develop new skills, explore the world they live in and learn about varied professions. This Magic House was established in 1979 to deliver real-world learning experiences for young people in a lively, creative, and thrilling ambience. This unbelievably renowned attraction caters to children of all ages, from young adults to toddlers.
Walk down the Delmar Loop - Enjoy a day of it at the Delmar Loop. This is a six-block entertainment and shopping district which is speckled with hip bars, extensive restaurants, vintage clothing shops, live music venues and a Hollywood-inspired 'walk of fame' featuring St. Louis' celebrities. Catch a show at the historic Tivoli Theatre and brilliant exhibitions on the solar system along the outdoor Planet Walk display. Shop for gifts or souvenirs and catch a bite at one of the dozens of exotic restaurants and outdoor cafes which serve a wide range of cuisines from Thai delights, Mexican dishes and good ol' American favourites!
Fabulous Fox - There is no place better than 'The Fabulous Fox' for witnessing dazzling live theater, where you can get the Broadway experience with a fabulous play, concert or a dance troupe performance. Enjoy the favorite classical numbers performed by the famous 'St. Louis Symphony' at The Powell Hall, or watch an award-winning musical at 'Stages'. One can also submerge themselves in operatic drama at the Opera Theatre of St. Louis, or experience classic and modern playwrights at 'The Repertory Theater' or the newly renovated 'Peabody Opera House'.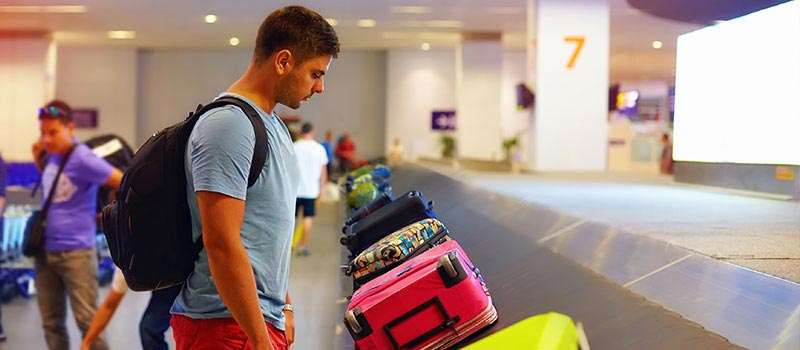 Getting Around in the City
Cab Service
Car Rentals
Bus Service
Other Popular Cities to Visit
Rochester
New Orleans
Lihue
Richmond
Book Flights to St. Louis
St. Louis is definitely not for the faint hearted - make sure to plan carefully and allot plenty of time to experience the city's many sights and sounds. For the best last minute flight deals, last minute flights to St Louis and cheap domestic flights, don't forget to visit Lookupfare's website or app.
A Step towards Memory Capturing Family Vacations