Book Flights to Basel
An Embodiment of Swiss Elegance and Beauty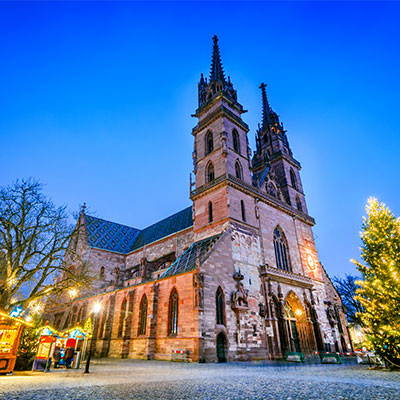 Uncovering Basel
Basel, a city in Switzerland, is considered to be the country's cultural hub. With structures that represent both, historic and modern architecture, the buildings of the city are like giant artworks that are the masterpieces of very talented architects. Situated on the Rhine River, Basel boasts gorgeous vistas that become even more so during sunset. In the summer season, the banks of the river are filled with people who love to hang out by the river, go swimming, or simply socialize. The city gets about 300 days of sunshine every year. Good weather makes it quite convenient for travelers to explore the city anytime they want to. So, book a cheap flight to Basel for your next trip.
Know More about Basel
Let's face it. Anyone with a sweet tooth has gone gaga over Swiss chocolates. The food that the Swiss people prefer to eat and feed others is equally delicious. If you want to enjoy the delicacies of Swiss and other cuisines, then there are many restaurants in Basel that offer nothing but the best. A few places for you to consider - Schlüsselzunft, Volkshaus, Ufer7 Basel, Sapori Del Sud, Grace Restaurant & Lounge, Restaurant Stucki Tanja Grandits and Restaurant Viertel-Kreis. The city's nightlife options are something that earn big brownie points when it comes to entertaining visitors. Some of the most popular bars and nightclubs are The Bird's Eye Jazz Club, Club Borderline, Redrocks Basel, Nordstern, Cargobar Basel, Irrsinn Bar and Bar Rouge. Hop on a last minute flight to Basel, fly to this wonderful Swiss city and have a ball.
Popular Tourist Attractions
Basel Minster
Undoubtedly, Basel has a number of structure with beautiful architecture. However, the Basel Minster takes the cake when it comes to the magnitude of its magnificence. With two prominent spires and brightly colored roof tiles, this cathedral with Gothic architecture is a sight to behold. It is known for housing one of the oldest figured doorways in German-speaking Europe. The interiors of this religious building is as noteworthy as its exteriors. So, book a few airline tickets, fly to Basel and discover the relics of this place.
Fine Arts Museum
Featuring in the list of heritage sites of national significance, Fine Arts Museum of Basel is home to Switzerland's largest and most compelling public art collection. Locally known as Kunstmuseum, the museum was founded in 1661. The museum's collection includes exquisite pieces of art from 15th century to 20th century painters. Amongst them are sublime pieces created by Van Gogh, Picasso, Cézanne, Corot, Gauguin, Braque, Kandinsky and many others.
Book a hotel in Basel well in advance to get discounted rates and explore the wonders of this museum and everything else that the city has to offer.
Zoo Basel
The zoo in Basel or Zoologischer Garten, as it's officially called, is a place that absolutely can't be skipped while visiting the attractions of the city. Founded in 1874, since its inception, it has gone on to become the largest and oldest zoo in the country. Today, it is counted amongst the best zoos in the world. The zoo is home to countless animals, birds, reptiles and marine life which are housed in enclosures built to replicate their natural environment. The best thing about the zoo is the fact that it is actively involved in wildlife conservation programs that extend all over the world.
Basel Paper Mill
A museum of writing, printing, and papermaking, Basel Paper Mill is housed in an actual medieval paper mill. Here, you can learn about the nitty-gritty of the whole printing process including how papers are made. If you like indulging in arts and crafts, then you'd have a great time here as visitors are allowed to try their hand at making their own paper with the medieval equipment and techniques available. Book a rental car in Basel, drive to this museum and discover its intriguing contents at your own pace.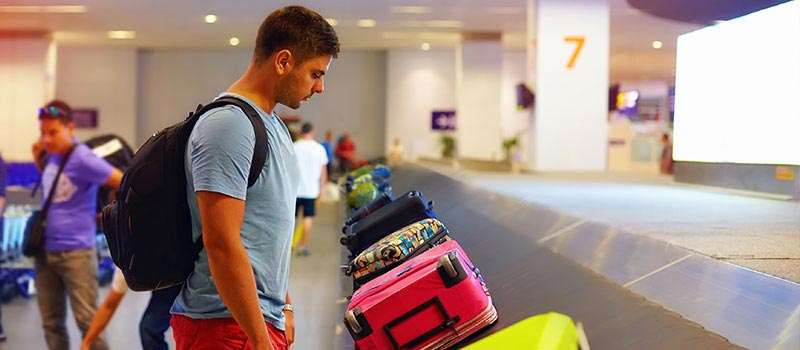 Getting Around in the City
Bus
Tram
Cab
Rental Car
Rental Bike
Other Popular Cities to Visit
Lorrach
Riehen
Saint-Louis
Birsfelden
Bottmingen
Munchenstein
Book Flights to Basel
Its beautiful landscapes, architecture, tourist attractions, restaurants and nightclubs are not the only things that attract travelers to this interesting city. Basel also hosts a number of events and festivals that keep its visitors and locals entertained. From food and wine to music and theater, these events are organized all year round and cater to the interests of one and all. Some of the most exciting ones scheduled for the year 2019 are Die Impronauten: Maestro, Rehearing Chopin's Works with Orchestra, Art Basel, The Young PICASSO – Blue and Rose Periods, Unterwegs im Ohr and 20th Blues Festival. Take a flight to Basel on your next vacation and attend one of these fun festivals.
A Step towards Memory Capturing Family Vacations