*All fares are quoted in USD.
Book Flights to Mahe Island
Mahe Island - Nirvana in Victoria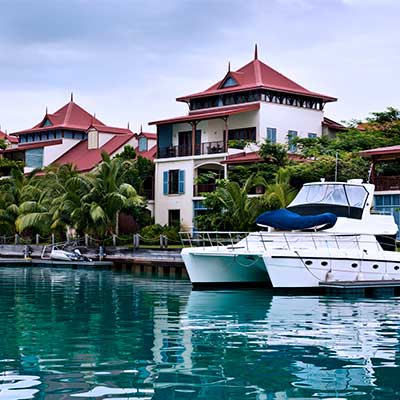 Uncovering Mahe Island
Beautifully settled in the northeast of the Seychelles, Mahe Island is blessed with an astonishing beauty courtesy the bounty of nature. Mahe Island is speckled with palm-fringed beaches that look resplendent under the vibrant blue sky. Exploring the island would give you immense pleasure as along with the coast line runs the mountain which give splendid opportunities to capture nature at its best. The heart of the island lies in its biodiversity. You can witness exquisite flora and fauna which is exclusively found here. The island has dense forest, numerous water springs and countless plants. Book a cheap flight to Mahe Island and say hello to nature.
Know More About Mahe Island
Beau Vallon Beach is a popular beach on the island. A bustling place, this beach has a vibe that is all vibrant. Many sports centers are also there from where you can rent equipment for various sports like snorkeling, windsurfing, kitesurfing and jet skiing. The island's mesmerizing scenic beauty with a contemporary appeal makes your visit worthwhile. Spending a whole day here won't make you regret your decision. Spectacular view of the golden sands can be witnessed during sunset which lends the beach a romantic feel. Spending an evening in the local bars, restaurants or in a nightclub is another option for you. Book cheap flight tickets and have a relaxing vacation in Mahe Islands.
Popular Tourist Attractions
Seychelles Natural History Museum- Wondering how to spend all your days by chilling on the beach alone? Well, you don't need to worry because the city is home to a lot of places to explore. And, Seychelles Natural History Museum is amongst them. Situated in the main city of Victoria, the museum is housed in a building with beautiful Colonial architecture that manifests ancient vibes. The museum is divided into various sections which showcases the natural history of Seychelles. Some of the exhibits also display a variety of bugs. The museum not only tells about the important artifacts but it also aims in educating visitors about the ecological issues.
Seychelles' Botanical Garden- Tired of exploring the city and want to sit in peace and relax? Seychelles' Botanical Garden is the place for you. It is a calm place that is spread over an area of 15 acres of land. On your visit to the botanical garden, you will witness a wide range of the rarest flora and fauna, and also native plants of the city. It is an ideal tourist spot where you can also plan a picnic. There are many restaurants right next to the garden. So, if you feel hungry, you can go there and enjoy delicious Creole cuisine. For reaching this place conveniently, book rental cars.
Sir Selwyn Selwyn-Clarke Market- A Victorian-style market, Sir Selwyn Selwyn-Clarke Market is amazing to explore. The market has an essence of Seychelles and is considered as the leading market in Victoria which perfectly depicts its culture and tradition. It is a complete hub from where you can shop for day-to-day essentials like fresh fruits, fish, meat, vegetables and spices. A lively and colorful place, this is where you can also shop for souvenirs at reasonable prices. Shopping for clothes is another hype here as it has a wide range of boutiques and local shops. The best time for visiting the place is Saturday mornings. Many hotels are located in close proximity to the market. So, making hotel reservations wouldn't be much of a task.
Tea Plantation Factory- A famous tourist place in the Mahe Island, Tea Plantation Factory throws light on the workings of a tea factory. A visit to the plantation is headed by a guide who tells you all the details of how tea is made. While strolling in the plantation, you will get to know about all the stages of the process of making tea, which are used before packaging. The process starts with drying of the tea leaves to sorting, blending and then packaging them. Since many different types of tea are available here, you can taste it and buy it as per your preference. After visiting the plantation, you can check the beautiful panoramic view of the Port Glaud. Hop on a last minute flight to Mahe Island and have a splendid time.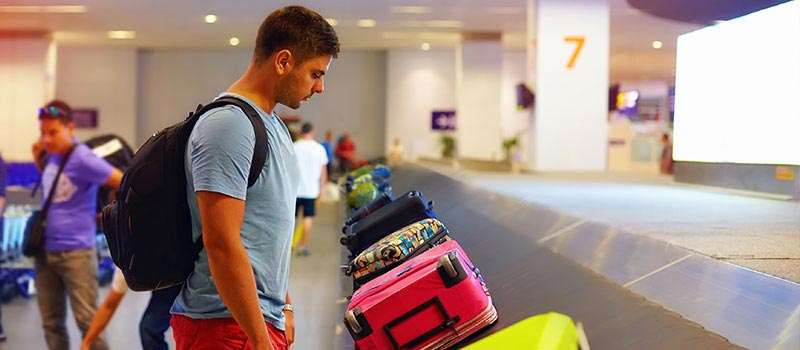 Getting Around in the City
Cabs

Rental cars

Buses

Rental Bikes
Other Popular Cities to Visit
Anse Etoile

Takamaka

Antsiranana

Vohemar

Ambilobe
Book Flights to Mahe Island
Sea food is primarily served here and the locals specifically relish the taste of fresh marine catch like tuna fish etc. Other cuisines like African, French, Chinese and Indian are also served here. Seychellois cuisine is in itself an attractive thing amongst the tourist as it has tangy, sweet and spicy flavor which adds a unique taste to the food. Still deciding whether to visit this wonderful island or not? Book a low cost flight to Mahe Island and explore the natural scenic beauty of this place.
A Step towards Memory Capturing Family Vacations