Cheap Flight to Fort Wayne
Book Flight to Fort Wayne
The City of Churches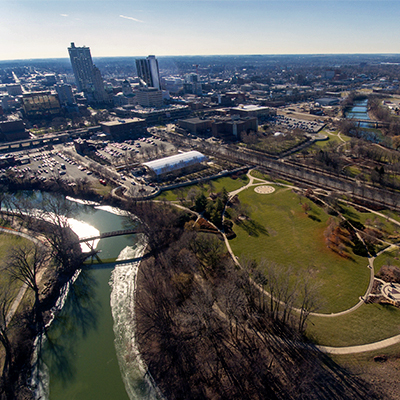 Uncovering Fort Wayne
The beautiful city of Fort Wayne is located in the northeastern part of Indiana. This amazing city has a lot to offer to its tourists. Fort Wayne is blessed with various captivating spots such as parks, museums, zoo, nature trails and historic sites. Fort Wayne is a city filled with fun, excitement and entertainment. You can explore such an intriguing city by booking a flight to Fort Wayne.
Know more about Fort Wayne
Fort Wayne is spread across a total area of 110.83 square miles. The city has been awarded an All-America City Award three times. According to the survey of 2015, Fort Wayne has an estimated population of around 260,326. This makes it 77th most populated city in the country. Fort Wayne is known by names like "Summit City", "City That Saved Itself" and "Magnet Wire Capital of the World".
The city was also presented by the U.S Conference of Mayors with an Outstanding Achievement City Livability Award in the year 1999. At present, the city is the center of the defense industry. The economy of Fort Wayne is based on different sectors like healthcare, trade, tourism and hospitality.
The city falls under the humid continental climate zone and experiences four different seasons. The summers here are very hot and humid. The winter months are very cold and generally witness snowfalls. So, the best time to hop-on a cheap flight to Fort Wayne is during the seasons of spring and fall.
Popular Attractions
Fort Wayne Children's zoo - The Fort Wayne children's zoo, inaugurated in 1965, is home to thousands of animals. Spread across an area of 40 acres, the zoo is counted among the top ten zoos in the US. This exciting zoo features simulated exhibits that houses animal species of that particular region. These exhibits have been divide into four sections — African Journey, Central Zoo, Australian Adventure and Indonesian Rain Forest.
Fort Wayne Museum of Art - Fort Wayne Museum of Art located in downtown Fort Wayne, was originally established as an art school in the year 1897. Later in 1921, it was founded as an art museum; when Theodore Thieme donated a collection of 10 paintings. This massive museum is spread over an area of 50,000 square feet. The museum's exquisite collection includes paintings, drawings, sculptures, photographs and prints that tells tales of American history.
Johnny Appleseed Park – Initially called Archer Park, the Johnny Appleseed Park is a beautiful public park bustling with activity. Along with a kids' playground, it features areas for picnicking, camping, fishing, hiking and biking. Your four-legged furry friends are welcome at this park. The park also hosts the Johnny Appleseed Festival every year in the month of September. It is named after the famous American pioneer, John Chapman aka Johnny Appleseeed. This place was also listed on National Register of Historic Places in the year 1973.
Foellinger-Freimann Botanical Conservatory - Opened on 1983, the Foellinger-Freimann Botanical Conservatory is a must-see spot in Fort Wayne. The pretty conservatory is home to thousands of species of flora. It contains an outdoor terrace and garden of 100,000 square feet. It also contains seasonal garden showcasing different flowers with a tropical display and waterfall. This beautiful place is used as a wedding venue as well. It also hosts a number of events such as Botanical Roots Concert Series, Blumengarten: A German Story, Jazzworks and Arctic Summer Blast.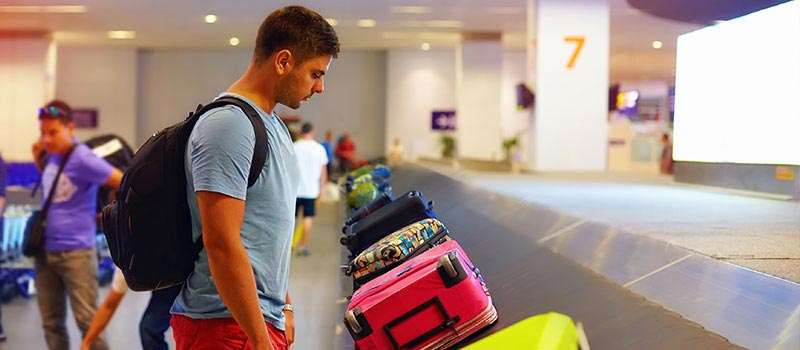 Getting Around in the City
Bus
Cab
Rental cars
Bicycles
Other popular cities to visit
Toledo
Indianapolis
Detroit
Columbus
Chicago
Book flights to Fort Wayne, Indiana
The nearest airport to reach this gorgeous city is Fort Wayne international airport. The airport is located 9 miles away from the city center.
Lookupfare is a travel portal that enables you to book the kind of fight tickets you're looking for. Go through our easy-to-navigate website or app to find various flight deals among which are cheap first class tickets and last minute flights to Fort Waynes.
A Step towards Memory Capturing Family Vacations