*All fares are quoted in USD.
Book Flights to El Paso
This is Where the Desert is Alive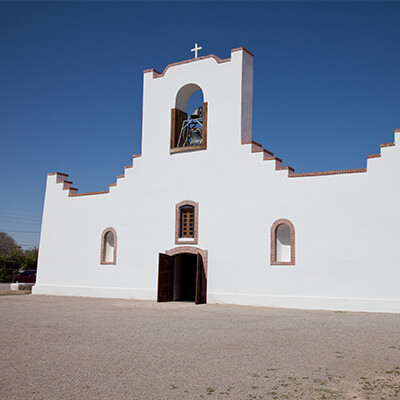 Uncovering El Paso
A city in desert surrounded by the mountains on one side and by a river on the other, El Paso is gorgeous. The sun shines on this city all year round, making it an outdoorsy location. Sprawling rugged mountains with infinite viewpoints are always a good idea for picnics. The river with its glistening banks is perfect for taking walks or just relaxing in the sun. An oasis of adventure in the Chihuahua desert, this city is definitely alive. And if you listen hard enough, you can hear its heart beating.
Know more about El Paso
Even though its beautiful landmarks, unique restaurants, and vivid nightlife instantly make you fall in love with the city, it definitely does not define El Paso in its entirety. It's the culture and people of this city that do. A predominantly Spanish speaking town, its culture is, of course, influenced by Mexico. However, one must not forget that it is, at the end of the day, a Texan city. This blend of Latin and Texan culture, like a gourmet dish, blows your mind. The peoples' demeanor is warm and it makes you feel right at home. The food is so tasty that the first few bites is sure to give you a foodgasm. With acres and acres of open areas and parks, it is extremely difficult to not be active. If you are here, make the most of everything this city has to offer, and it offers a lot. Whether you like peace and quiet or energy and spontaneity, whether you want to be still or moving - you will feel right at home in El Paso. Book a flight to El Paso and witness this poetic town in action.
Popular Tourist Attractions
Franklin Mountain State Park: This is one of the largest urban parks in the United States of America that has everything one could wish to see in a park. Spread over a whopping 27000 acres, Franklin Mountain State Park is truly a wildlife enthusiast's dream come true. The first thing one should do here is getting a map of the park and figure out all the trail and trek routes. Next is to grab a bike or you'll end up massaging your legs, for you are in for an exploration you are never going to forget. The park is home to Coyotes, and if you are lucky enough, you'll see one. With trails running all across the park, taking a walk or heading out on a hike shall offer visitors unimaginable views of the mountains and the desert city. Those who love rock climbing can explore the multiple spots around the park.
Wyler Aerial Tramway: Catch a last minute flight to El Paso to experience Wyler Aerial Tramway and feel like an angel watching over puny humans from far above at this place. This absolutely jaw-dropping tour starts right at the moment you buy the tickets. While waiting for the gondola, the staff shows you the machines that transport you to the top of Rangers Peak. Once you are on the gondola, you get about four minutes of a heavenly experience as you soar above the canyons. It's no less an exciting spectacle once you reach the top as from there, you can see three states and two countries. Certainly an encounter one narrates to their grandkids, eh?
Mt. Cristo Rey: A 2.2-mile long trail leads you up to this humongous statue of Christ on a cross. It is a beloved site of pilgrimage for people from all over the world. This 42.5 feet tall statue sits atop a hill and coax people to keep coming back.
The Neon Desert Music Festival: On the last Saturday and Sunday of May, El Paso hosts a two-day music festival that includes a considerable list of famous and a lot of upcoming artists. The festival sees artists from several genres including Country, Indie-Rock, EDM, and Hip-Hop. So, get on a low-cost flight to El Paso and groove to the beats of some amazing music.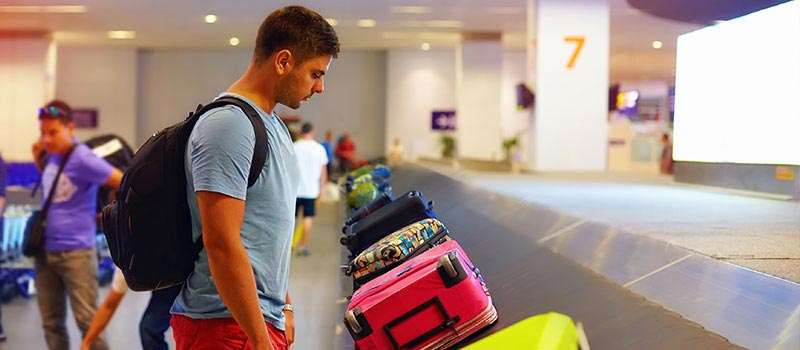 Getting Around in the City
Other Popular Cities to Visit
Juarez

Albuquerque

Chihuahua

Tucson

Mesa
Book Flights to El Paso
If you have been reading this, there is quite a likelihood that you are persuaded enough to explore El Paso. Well, if that's the case, then wait no longer and book cheap flights to El Paso with us. You can also find exciting discounts on hotels and rental cars here. Hurry and be on your way to El Paso!
A Step towards Memory Capturing Family Vacations