Cheap Flights to Ft Walton Beach
Book Flights to Ft Walton Beach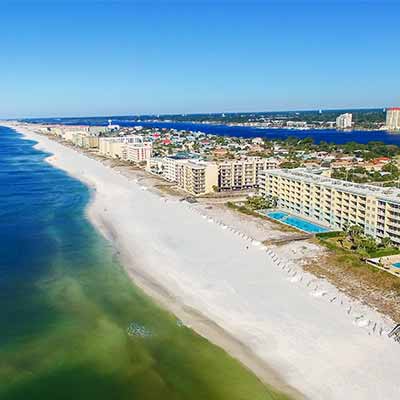 Uncovering Fort Walton Beach
Running along North Florida's glistening gulf coast, Fort Walton Beach is nestled between Pensacola and Panama City. The city shines with features like powdery white beaches, azure waters, verdant spaces and marine species. Visitors are in for some peaceful time in this city away from the hustle and bustle of the fast paced life. So, book flights to Fort Walton Beach and revel in its unscathed beauty.
Know more about Fort Walton Beach
Fort Walton is mainly known for its pristine beaches with family-friendly activities and year-round soothing climate; easily enticing tourists from every nook and corner of the world. Hop-on cheap flights to Fort Walton Beach and don't miss the opportunity to discover magnificent sunsets, getting wild at the zoo, splashing around at a thrilling water park or interacting with a dolphin at the delightful Gulfarium Marine Adventure Park. To get a closer look at the dolphins, cruise along with them.
Visitors can experience the glorious history and rich culture of the region at one of the five museums. One can also indulge in retail therapy at its massive shopping arcade and buy souvenirs for their loved ones.
Popular Tourist Attractions
Heritage Park & Cultural Center­ – It is home to Camp Walton Schoolhouse Museum, Garnier Post Office Museum, Civil War Exhibit Building, Fort Walton Temple Mound and Indian Temple Mound Museum. Book low cost flights to Fort Walton Beach and visit the Heritage Park & Cultural Center to discover this cultural and educational institution that echoes of long standing traditions. This Cultural Center was established with the motive to preserve history and prehistory of the Fort Walton Beach community and the region from 14,000 B.C. through the 1950s and to educate visitors about the same. Along with intriguing exhibits, it features educational and informative programs, special events and publications.;
Emerald Coast Science Center – One of the most sought after tourist attractions, Emerald Coast Science Center is positioned in a white geometric building. On your trip to this beautiful beach city, don't forget to visit this center with your kids as the hands-on museum educates kids about nature and science in a compelling way. It is home to more than 250 interactive exhibitions that offer kids and other visitors and opportunity to learn about health, power, robotics and the science behind hurricanes. An exhibit on wind and flight and the chance to encounter live animals are the major highlights which draws visitors to Emerald Coast Science Center. The souvenir shops within the premises sell games and toys with specific inclination towards science.
Uptown Station – Carry an extra suitcase because you're going to need it. Relaxing to the rhythm of waves is a great activity in the Fort Walton Beach. But don't underestimate the pleasing powers of retail therapy. If shopping is your lust, this city won't disappoint you. Unique stores are speckled throughout the city that offers a phenomenal shopping experience. Traditional malls, unique boutiques, delightful flea markets, charming open-air complex are some of the shopping perks for travelers visiting this scenic city.
Home to national and local retail stores, visitors are sure to grab what they are looking for in the Uptown Shopping District.
Beaches – Fort Walton Beach region is home to some of America's stunning beaches. John Beasley Park, Wayside Park, James Lee Park and Ross Marler Park are the four striking beachfronts along the 24 miles of shinning sand. The stunning beaches are dotted with snack bars on the boardwalks, but you are allowed to carry your own picnic basket as well.
Swimming, sunbathing, boating, parasailing and fishing are some of the major water activities which draw tourists for a fun-filled vacation. These scintillating beaches are also perfect place to catch both the sunrise and sunset.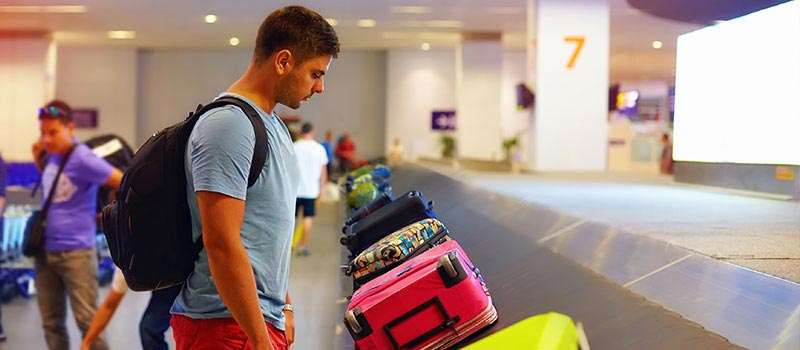 Getting Around in the City
Other Popular Cities to Visit
Destin
Niceville
Wright
Brent
Pensacola
Book Flights to Fort Walton Beach, Florida
A tour to Fort Walton Beach makes for a relaxed but cheerful vacation, with abundant experiences and blissful memories that the entire family will savor. Browse our website or cheap flights app to find the best flight and hotel offers. With our website, cheap domestic flights, round trip flights, and one way flight deals to Fort Walton Beach are just a few clicks away.
A Step towards Memory Capturing Family Vacations