Cheap Flights to Cedar Rapids
Book Flights to Cedar Rapids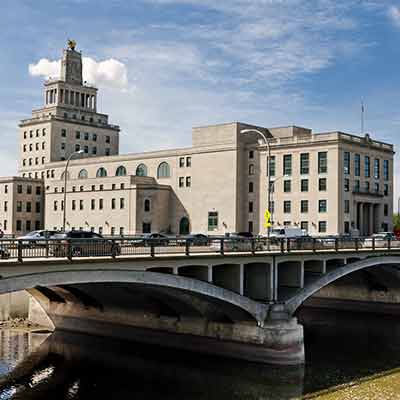 Uncovering Cedar Rapids
Cedar Rapids is a charming little city the citizens of which belong to certain European lineage such as Czechs, French, Germans, Irish, English and Norwegians. Cedar Rapids is the second largest city in the state of Iowa. Grab a cheap flight to Cedar Rapids and spend a fabulous vacation exploring its intriguing attractions.
Know More about Cedar Rapids
Along with Cedar Rapids' exciting cultural festivals featuring food and lively music, the city is also renowned for its impressive architecture and a great art scene. The city is pretty popular for the Grant Wood Studio and Visitor Center — a quirky studio built by Grant Wood. This is where he painted his famous painting "American Gothic." Another place that holds a collection of Grant Wood's artworks is the Cedar Rapids Museum of Art. In addition to Wood's creations, the museum has about 7000 other exquisite pieces of art in its collection; that focuses on the first half of the 20th century. If art is something that you hold close to your heart, then hop-on a last minute flight to Cedar Rapids for your next vacation.
Popular Tourists Attractions
Brucemore – Find some Cedar Rapids flight deals online and discover Brucemore — a superb blend of culture and tradition. Located in the historic 26-acre parkland is this mansion that was built in the late 19th century. This glorious mansion is filled with the stories of three wealthy families — the Sinclairs, the Douglases and the Halls. At present times, the mansion and its premises are used for various social, cultural and educational activities. It hosts exciting events like concerts, festivals, outdoor theater, tour and other family-friendly activities. The vast green expanse surrounding the mansion includes intriguing features such as native trees, orchard, specialty gardens and woodland flowers.
The best thing about visiting this mansion is that one can truly explore the place and discover all the history attached to it. You can really see the changes as time passed and its owners' of that time decorated the place according to their own preferences.
The 21-room mansion have been preserved very well and needs to be included in your things-to-do in Cedar Rapids list. Book any low cost flight to Cedar Rapids for a memorable vacation.
National Czech & Slovak Museum & Library – This is certainly the crowning glory of Cedar Rapids. The museum is housed in a stunning structure and features exhibits pertaining to Czech and Slovak culture and history. This museum was absolutely devastated in the "Iowa flood of 2008." In its aftermath, it was moved to a new site that's 11 feet higher than its original location. They took great care in preserving the original building due to its deep historical value.
Czech Village / New Bohemia Main Street District – This beautiful city has been home to several Slovak, Moravian and Czech settlers as well as their descendants. The Czech Village / New Bohemia Main Street District was established in 2009 to bring something pleasantly new to this historic area. This beautiful spot hosts several festivals, visual arts and much more. The districts is home to National Czech & Slovak Museum & Library, restaurants & bars with live music, art galleries, vintage shops and health & wellness salons. If you want to have a grand time that pulsates with excitement, then the Czech Village / New Bohemia Main Street District is the best place to be.
There is so much more to this city that it can't be summed up with mere words. It is a city whose magnificence needs to be witnessed rather than just read about. So, book a Cedar Rapids flight right now and embark on a journey to discover this dynamic city.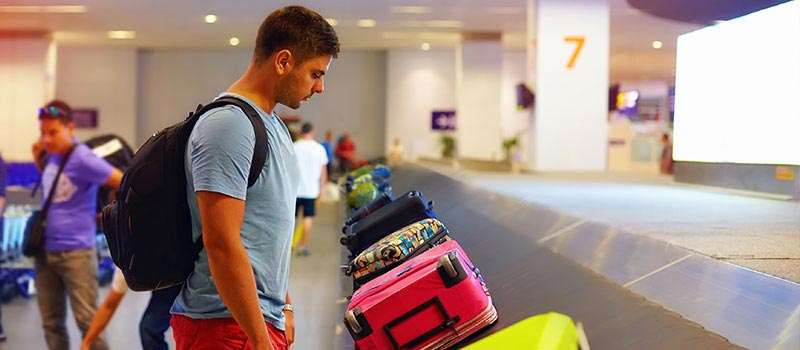 Getting Around in the City
Other Popular Cities to Visit
Marion
Coralville
Iowa City
Waterloo
Muscatine
Book Flights to Cedar Rapids
Whether you're traveling with your family, friends or SO, you'll never run out of places to see and things to do in Cedar Rapids. Along with the ones mentioned above, here are a few more spots for you to visit during your trip — African American Museum of Iowa, Indian Creek Nature Center, Paramount Theatre, Veterans Memorial Stadium and Ushers Ferry Historic Village.
Foodies can enjoy their favorite dishes at Cobble Hill Eatery & Dispensary, White Star Ale House, Betas Restaurant, Granite City Food & Brewery and Emil's Hideaway. Browse our website and find the best domestic flights to Cedar Rapids for an amazing vacation. You may also use our user-friendly app to find cheap plane tickets to Cedar Rapids.
A Step towards Memory Capturing Family Vacations