*All fares are quoted in USD.
Book Flights to Cape Town
The Rainbow city- Cape Town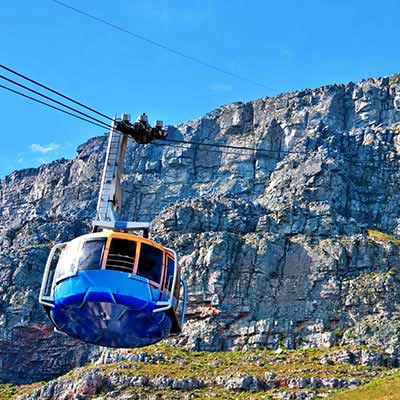 Uncovering Cape Town
If you had ever dreamt of becoming a voyager and an explorer, sailing of to the ports of Cape Town must have crossed your mind at least once. The coastal city has beautiful tourists' spots and a cultural diversity that will put you to awe as soon as you get down from your flights to Cape Town. To experience the secrets of nature, feel the wave of trade and commerce dancing on the tunes of cultural diversity, quickly book your cheap airline tickets to Cape Town, get hold of the last minute flight deals and get on the low cost airlines. Adventure awaits you!
About Cape Town
South Africa has been known for its rich and diverse races of the inhabitants. Cape Town has witnessed the wave of continuous entry of people from all parts of the world and settling here at variedly difficult situation of which slavery was the common reason. The prosperity of the city amazes the tourists as they take the last minute flights to Cape Town. The people of different origin have made Cape Town their own home and maintain a beautiful balance among their lives.
More useful information about Cape Town
A little spoonful of important information about the city you are headed will do you no harm. Rather it will prepare you for your journey ahead. Our ancient voyagers and explorers didn't have the luxury of internet or any other kind of resources that would prepare them for their journeys ahead. But you need to turn cold feet. Before you book your affordable flights to Cape Town, read through these important facts about the city:
The beautiful coastal city, Cape Town, houses a population of about 3, 740.026 within its geographic outlines.
Cape Town is South Africa's one of the primary economic hubs ranking third in the list of total economic hub cities of South Africa.
Employing about 9.8% total workforce of the province, tourism industry accounts for 9.8% GDP of Cape Town and the contribution of tourism to the city's economy is constantly rising.
Cape Town International Airport not only acts as the main airport for tourist and businessmen headed towards the city but also acts as a connecting hub between distant destinations situated at two halves of the world.
Cape Town Weather
Ever heard of the Southeaster or the Cape Doctor? If the answer is no, you need to know about these and more before you set your foot on Cape Town. Being at an influence of sea currents and winds throughout the year, Cape Town weather might just sweep you of your feet, not just literally. So before you book your last minute flights to Cape Town or even look for discounted airline tickets to Cape Town, you should just research and know a little bit about the weather of Cape Town. The Southeaster is a cold wind that comes from False Bay to Cape Town and messes with everything around the city while the Cape Doctor has a reputation for spreading cloudy layer above the Table Mountain, looking like a tabletop. Summer expanding from December to February is hot and not recommended for visit. Winter season has a variation between too chilly to moderate climates. Spring season is the tourist recommended season of Cape Town expanding between September to November along with the Autumn season which stays from March to May.
Cape Town Attractions // Exploring Cape Town
Cape Town has been witnessing tourists for ages. Explorers have strolled through this city gathering a blissful experience of the trip. A journey is incomplete without a well planned itinerary. That is one of the main targets that allow a successful travel research to stand apart. A travel research should always take into account not just the last minute flight deals or cheap airline tickets to the destination but the must-see attractions of the destination city. There are some popular attractions in Cape Town which have left the tourists in awe for ages. To list a few:
The mountains in this coastal city of Cape Town have attracted tourists from all around the world. Table Mountains are the city's defining symbol of beauty and strength. This is one of the main reasons why tourists across the world look for flight deals to Cape Town as Table Mountains have been on the list of seven natural wonder of the world for a long time.
Robben Island which is situated about 7.5 miles away from Cape Town continues to be a major tourist attraction as it inhabits the prison which was Nelson Mandela's address for 17 years out of the 27 years of his imprisonment. Even if you get lucky with the cheap flight tickets, we would recommend on booking the boat ride from Cape Town to Robben Island in advance.
If you have a strong urge to witness marine life, Cape Town attractions have a beautiful Two Oceans Aquarium on the list which is a huge aquarium with rich and diverse marine life.
When is the best time to book a flight to Cape Town?
In case you are looking for opportunities to travel to Cape Town in the optimal tourist seasons of spring and autumn months, we would suggest you to book your flight deals to Cape Town 5-6 months before your journey date. That way you won't need to worry about the hassle associated with the last minute flights and might have higher chances of getting bargained flights to Cape Town.
Which Major airlines operate flights to Cape Town?
As long as the world history is concerned, the vital trade and business routes included Cape Town at some point of their stop. Back in those days, Cape Town was popular as the port that connected Indian subcontinent to the rest of the world like North and South America and Europe.
At present, the airlines and airways routes have expanded and connected international destinations in such a way that tourists and businessmen from all over the world can now reach Cape Town in minimum span of time with discounted flight tickets. If you are looking for pocket-friendly flights to Cape Town from London, airlines like Ethiopian airlines, Emirates, Lufthansa, British Airways, South African airways can be part of your trip as they provide good Cape Town flight deals too.
Emirates are one of low cost airlines that can take you from New York to Cape Town with amazing discounts on last minute flights. As Cape Town was one of the richest commercial hubs, there used to regular ships that connected major ports of India with Cape Town. Mumbai (then Bombay) had been known for such a vital waterway connection with Cape Town. You might choose the low cost flights to Cape Town that are operated between Sydney and Cape Town by airlines like British airways and South African airways.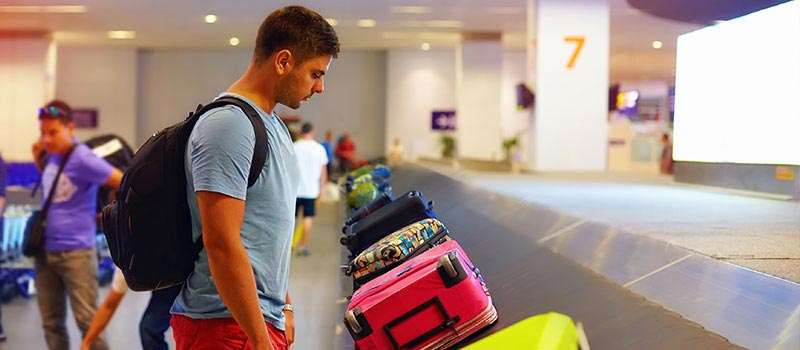 Getting Around in the City
The important modes of transportation in Cape Town are as follows:
Buses
Cab services
Rental cars
Rental bikes
Other Popular Cities to visit
Uitenhage
Port Elizabeth
Bloemfontein
Botshabelo
Welkom
Vanderbijlpark
Vereeniging
Popular Events in Cape Town
The festivals and carnivals round the year is the proof of the mood of celebration which is also a way of life for the inhabitants of Cape Town. As you browse through the amazing flight deals to Cape Town and get yourself lucky, browse through the following list of major events held in Cape Town:
Cape Minstrels' Carnival is one of the major street carnival events in Cape Town held on2nd January every year. Music and Dance are important parts of Parade and there are delicious food stalls by the streets specially put up for the Carnival.
There is a three day gala event called the Cape Town Festival held around 21st This festival is the best event to witness the diversity of art, and culture in Cape Town. So take a note of this while you book your last minute flights to Cape Town.
If you are a music lover and have special taste for Jazz music, Cape Town has a special event in store for you. On 1st of April, Cape Town International Jazz Festival takes place and has seen music lovers from all around the world, arrive at Cape Town for this festival.
In association with Cape Mental Health organization, Cape Town organizes a family event called Cape Town International Kite Festival. So if you reach the grounds of Zandvlei, Cape Town, you would be awestruck with the colorful kites in the sky. There is an entry fee for this event and all the contributions goes to developing infrastructure for betterment of mental health in Cape Town.
A Step towards Memory Capturing Family Vacations