Cheap Flights to Buenos Aires
Book Flights to Buenos Aires
Paris of South America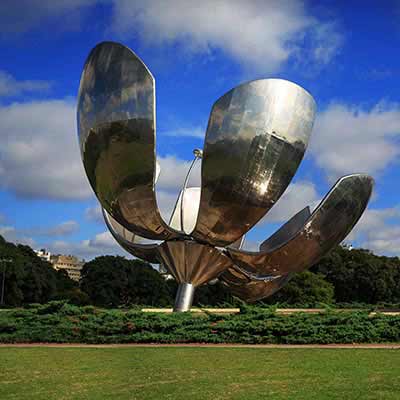 Uncovering Buenos Aires
Buenos Aires in Argentina is a superb city with a blend of stonewashed European splendor along with Latin desire. The city is known for its sensuous environs and vibrant culture. Also, known as the birthplace of the Tango, which in itself is quite charming, seductive and carries exciting energy. The old neighborhoods are impressive as they host romantic restaurants and excellent nightlife along with excellent European heritage, which is quite evident in its architecture, avenues, and gardens.
Know More about Buenos Aires
Buenos Aires is the biggest metropolis rebuilt in the 20th century and modeled after Paris and Madrid. Widely known as the 'Paris of South America' for the simple fact that it houses splendid architecture and rich European heritage, the city is known for its dynamic nature - good looking porte�?�±s and ideal for traveling anytime at leisure. Popular tourist activities include a visit to Casa Rosada or Teatro Colon Opera house, sipping coffee at Barrio Cafe, and checking out latest special edition displays at a hip gallery.
Popular Tourist Attractions
Puerto Madero - It is the largest urban development project in the city. This waterfront neighborhood is the most contemporary part of the city. With soaring glass skyscrapers, exotic restaurants, and world class nightclubs, Puerto Madero is thoroughly enjoyed by the affluent and the fashionable. It has now become an important business center as well. Puente de la Mujer - translated as Woman's Bridge and Ecological Reserve are the other major attractions in this district.
Carlos Thays Botanical Garden - Situated in Palermo district, right adjacent to the zoo, this mesmerizing botanical garden is home to more than 5000 species of flora. In this luxuriant 18-acre botanical garden, a greenhouse is also a part, which was imported from France in the year 1990. Apart from the luring flora, marvelous statues, oozing streams, energetic dragonflies and organic vegetable garden also entice the vacationers from different parts of the world.
La Boca and the Caminito Street Museum- The most colorful neighborhood in the city is La Boca that is also the most sought after tourist spot for art and creative fanatics. You can see several folks taking out their creative energies outside and onto the streets - adorning balconies and patios with witty figures, Tango dancers and other characters. Now if you want to explore some more art, then do visit Caminito Street of Museum - a bright and friendly pedestrian that functions as an open-air museum and amazing art market since 1959. Tinted patchwork of colors and strings of bright lights adorn the extremely photogenic buildings, virtual crafts and souvenirs, statues, and free open-air tango parades are some of the popular things to do here.
The Metropolitan Cathedral - Discover the magnificent Metropolitan Cathedral if you are the one who likes to appreciate architectural styles, study tombs of Argentina heroes and enjoy free live musical events. It is one of the architectural marvels and the primary Catholic Church in the capital city of Argentina. Despite its rather plain outdoor, this Catholic Church boasts a lovely Neo- Renaissance and Neo-Baroque interior along with numerous essential artworks. One will find tall arcaded aisles, tombs, decorative furnishings, and frescoes to admire.
San Telmo - San Telmo is a lively district with narrow cobblestone streets and ancient colonial style buildings that are homes to several art studios and galleries. The region is also renowned for its exotic cafes, boutique shops and tango parlors which are a pure bliss to explore. Please note that if you visit San Telmo on a Sunday, you will be able to visit city fair from where you can also shop/window shop for variety of antiques.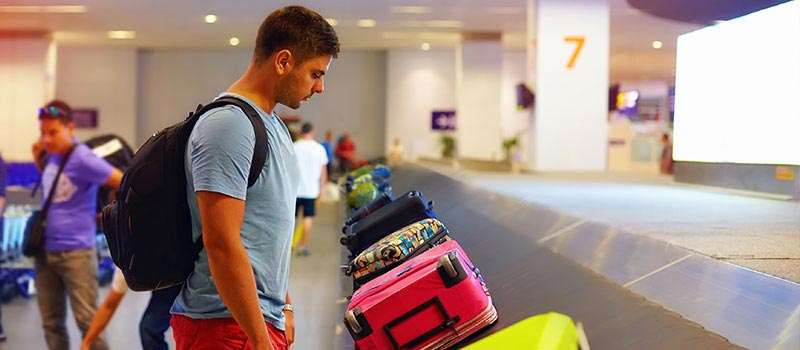 Getting Around in the City
Metro (Subway)
Taxi
Bus
Bicycle
Car
Train
Other Popular Cities to Visit
Recoleta
Congreso
Belgrano
Tigre
Microcentro
Book flights to Buenos Aires
Find cheapest flights to Buenos Aires with Lookupfare! Once you find a route that suits you the best and the best cheap flight fare, you can easily get them booked online or over the phone with one of our travel experts. Just make sure that you are ready with all the travel essentials. There is no doubt about the fact that this city won't let you get bored and has ample of things to do in store.
A Step towards Memory Capturing Family Vacations