*All fares are quoted in USD.
Book Flights to Akron-Canton
Rubber Capital of the World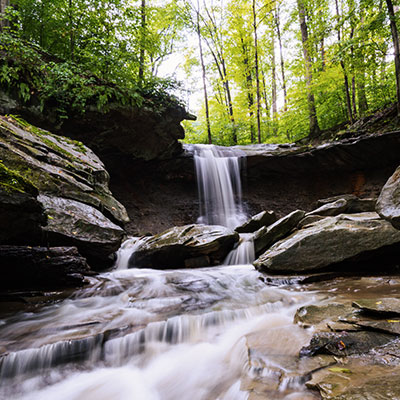 Uncovering Akron-Canton, Ohio
Akron-Canton is a collective region comprising of two cities in the North-east region of the state of Ohio. The region comprises of the Akron and Canton regions, which together are referred to as the 'Akron-Canton' district. This is because both these regions share a common airport, i.e., 'The Akron-Canton Regional Airport', apart from numerous other administrative and commercial buildings.
Know More about Akron -Canton
Plan a holiday in the beautiful Akron-Canton region and brace yourself for some astounding experiences. With lively art prospects and outstanding shopping facilities to delight you, recreational activities for revival, there is a lot to do and discover in the region. Whether you want to explore the 'Akron Zoo' with your kids, or enjoy Broadway Musicals at the 'E.J. Thomas Performing Arts Hall'- you'll be spoilt with a multitude of choices in Akron-Canton.
Popular Attractions
Stan Hywet Hall & Gardens
The Stan Hywet Hall & Gardens is an esteemed mansion built in the beginning of the 20th Century, featuring 70 acres of lush gardens. Built between the years 1912 and 1915, the Stan Hywet Hall and Gardens is one of the most popular tourist points in Akron that is presently one of the largest manor houses in the whole country. It is the first National Historic Landmark, presenting five historic mansions, eight picturesque gardens, and picturesque landscapes. This gorgeous space has English Ivy-covered walls, Japanese gardens, scenic green-meadows and much more. Taking a stroll at the Stan Hywet Hall and Gardens is a delightful experience that surpasses space and time, and takes visitors back to the times of the affluent English-Country estates from the early 20th century.
The Akron Art Museum is an art museum located in Akron and was inaugurated on 1st February, 1922. The Museum honors some inspiring lives through contemporary art, regional exhibitions, global and national art created since 1850. It is home to a collection over 5000 objects. Another fascination inclusion of this museum are modern paintings, statues, and 20th-century photographs. The museum hosts a dozen special shows each year, presenting some of the most ground-breaking contemporary artists in painting, statue, glass, photography, design and video. In addition to its assortment, the museum offers several opportunities to ascertain new outlooks, through lively programs that comprise of films and videos, artist-talks, workshops, and concerts. The Akron Art Museum's store is open during regular gallery hours and does not require any admission fee. The Store also offers a unique collection of modern-artsy decorations for you to take back with yourself.
The Lock 3 Park is located in close proximity to the 'Akron Civic Theater', and is the city's premier center for some joyous summer and winter activities. This park was opened in 2003 and has hosted over 2 million tourists since. Akron's biggest festivals, open-air weekend concerts, weekly farmer-markets are some of the events and concerts that feature in this park.
Ohio's largest seasonal, outdoor ice skating rink known as the- 'Polar Putt Out '. Other similar ice-skating attractions here are: - 'Reindeer Run sledding hill', 'The Polar Club Rink' and many more. Winter at Lock 3 commences each year with the 'Downtown Holiday Lighting Ceremony' that enlivens the night with some amazing fireworks. Various food trucks, Color-Vibe, and a 'Summer Arts Experience' are some of the local community events and activities that take place at Lock 3, Akron, Ohio.
This zoo sprawls on 50 acres and is located just west of downtown Akron. The Akron Zoological Park is one of the only 211 attributed World Conservation zoos by the prestigious 'American Zoo and Aquarium Association'. The Akron Zoo is home to over 700 animals featuring: - Humboldt Penguins, Snow Leopards, Jaguars, Komodo Dragons and Sumatran Tigers.
This cascading waterfall is one of the most favorite attractions in the 'Cuyahoga Valley National Park'. The waterfall is of the famous 'Brandywine Creek' which is a tributary of the picturesque 'Cuyahoga River'. The waterfall showcases typical geological features, with a layer of hard rock capping the mesmerizing Brandywine Falls, shielding softer layers of rock formations below it.
This museum is located in 1001 Market Avenue, North Canton; and this arts museum has gained immense popularity since its foundation in the year 1935. The Canton Museum of Art features an impressive collection of permanent artifacts, as well as temporary displays and public programs. It also hosts a couple of art-classes. This museum is home to plenty of remarkable exhibitions which are held throughout the year. Experience art like never before through numerous 'on –the-road' and permanent collection of exhibits, events, workshops and studio art classes. Travelers and locals always find something new that enthralls them at the Canton Museum of Art.
This Vineyard is a striking destination for wine-lovers, families, businesses and travelers. The Gervasi Vineyard is one of those places where one can find a beautiful concoction of love, toiling and obsession over the world's favorite beverage- Wine! This amazing Vineyard sprawls over 55 acres of property, and over 5 acres of vineyards producing grapes for Gervasi's estate. All the grapes for Gervasi wines are hand-picked, incited, crushed and bottled on the property itself. The Gervasi Vineyard spreads onto some gorgeous and spectacular landscapes, walking trails, spring-fed lakes. One can also indulge in some yard-games, before or after dining.
Pro Football Hall of Fame
Located in 2121 George Halas Dr. NW Canton, The Pro Football Hall of Fame is truly an exciting exhibition and museum center, and an ultimate destination for Football fans and families. Etched on the walls of the Hall of Fame, are excerpts and tales of the best football games till date. The whole aura of this place is what brings the game to life within this 118,000 sq. ft. of exhibition space! With the exception of Thanksgiving and Christmas, this museum is open throughout the year.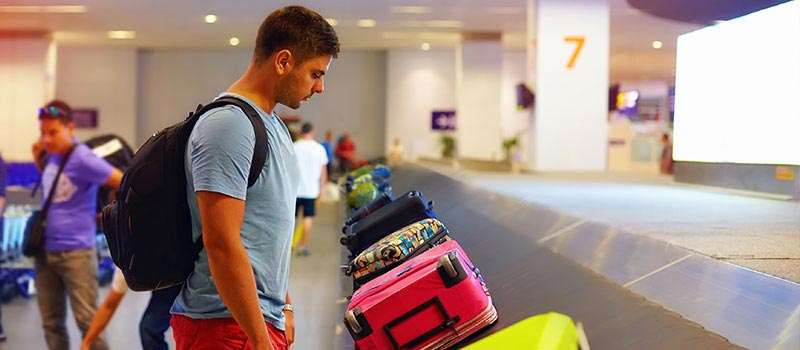 Getting Around in the City
Train
Car
Bus
Akron Metro
Akron RV Rentals
Other Popular Cities to Visit
Cleveland
Cincinnati
Columbus
Dayton
Toledo
Book flights to Akron Canton
A visit to Akron-Canton in the state of Ohio is a must for modern-day travelers. The city's aboriginal culture has been shaped by centuries of immigration trends and the follow-on cultural influences make Akron-Canton one of the most diverse places in the whole country. Make sure to take advantage of the best last minute flight deals and low-cost domestic flights by visiting the Lookupfare website or app, and book yourself a holiday of a lifetime!
A Step towards Memory Capturing Family Vacations